4 Questions To Ask Before Committing to Fiber Connectivity
Posted On November 11, 2020
---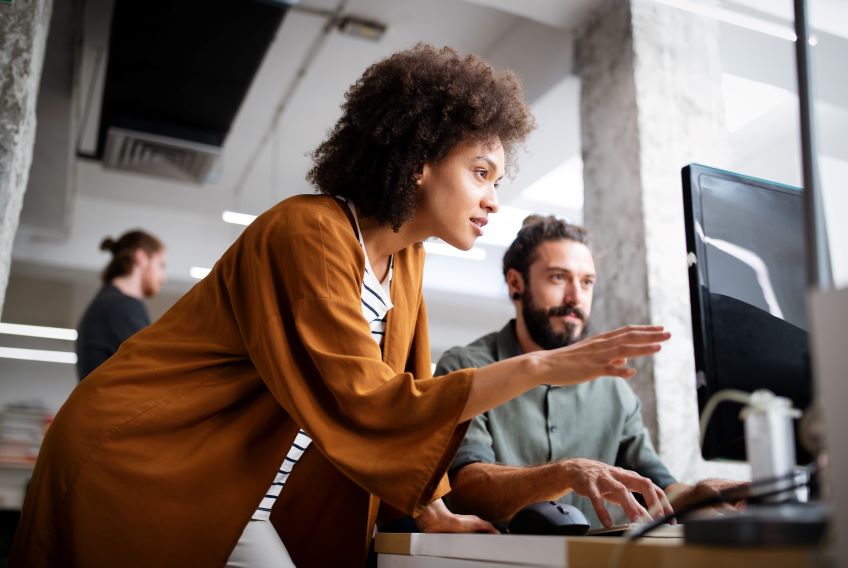 Fiber connectivity can make your company's IT services sing. However, to really take full advantage of it, there are several questions to ask yourself and your provider before you commit. Read on for a checklist to ensure that you get the most from your fiber contract.
1. What Are My Current Technology and Business Challenges?
Many companies today face technology problems. Which ones challenge you daily, and can better connectivity fix them? Here are some examples of problems that a faster, more reliable network can help to mitigate:
Spiraling Technology Costs: Technology is a company's coffer in several ways. New hardware purchases are necessary every few years, or maintenance costs will rise. One you've installed new hardware and software at your headquarters and branches, you need an IT specialist to manage them, which creates another budgetary line item.
Unnecessary Downtime: Many SMBs can't afford the IT skills to keep their equipment running smoothly, especially those with far-flung branches. Instead, they find themselves making do with the occasional visit from outsourced technicians. The result? Unreliable systems that fail all too often, leaving workers and remote offices floundering.
Poor Productivity: Flaky technology has a direct impact on staff productivity. Small businesses whose employees aren't working to their full ability are wasting their investment in valuable talent.
Declining Employee Engagement: Employees who lack fast, reliable tools have difficulty collaborating and getting quality work done on time. This increases their working hours, throwing off their work/life balance. It makes for unhappy employees who might just start looking elsewhere for a more tech-savvy working environment.
Fast, reliable fiber connectivity may not solve all these problems on its own, but it creates a solid foundation for cloud-based services that help eliminate capital cost, reduce technology management overheads, serve employees reliably with the most up-to-date software and give them the chance to work flexibly so that they can meet their professional and personal needs.
2. What Are My Future Connectivity Needs?
You may just be using the internet for basic online services like email today, but can you afford to stand still tomorrow as your competition embraces the future? Digital transformation is an industry trend that is affecting every business, both large and small. It means using technology to change the way that you serve customers, potentially offering new services and even breaking into entirely new markets.
Ask yourself what your plans are for your technology usage. It won't take much brainstorming to come up with exciting possibilities for digital transformation. How would cloud-based customer relationship management and telephony benefit your customer service? Would your customers appreciate video calls with your advisors? Could a cloud-connected virtual reality experience in your retail branches inspire customers to explore your products?
After looking at your technology plans, investigate how that will translate into bandwidth requirements. These requirements comprise several factors, including the resolution and frame rate in frames per second, or fps. Calculations must also include extra overhead for video conferencing sessions, such as packet headers for Ethernet, IP and associated protocols. As an example, expect a 30fps call at a relatively low 720 high-definition resolution to take up over 2Mbps of bandwidth.
That might not seem like much, but that's just for one video conference. Now, factor in the number of concurrent sessions you expect on your network and add the day-to-day activities that your employees will use the network for, including streaming video, social networking, voice over IP calls and general web surfing. It's easy to see how quickly the network overhead can mount up.
As you integrate technology more tightly with your business, it will have an effect on the connectivity that you need between your offices and the cloud. With upload and download speeds of up to 1Gbps, Lumen® Fiber+ connectivity can support even the most ambitious digital transformation plans.
3. What Additional Services are Available as Part of My Fiber Contract?
Fiber networking is one of the fastest, most reliable data transfer mechanisms on the planet, but it is only as useful as the data that you plan you send across the network. Before lighting up your fiber link, consider what services you want to add on top of it. Lumen offers a range of additional services that will add extra value:
Microsoft 365 Business Basic Cloud-based productivity services including Office applications, online collaboration, audio, videoconferencing and whiteboard sharing, email, file storage and a world-class online content management system.
Voice Services Voice over IP (VoIP) services can eliminate inter-branch long-distance telephony costs and dramatically lower calls made via the public telephone network. They can also offer extra functionality like routing calls to any internet-connected device to support employee mobility.
Cloud Backup Backing up files to the cloud over a fast, reliable fiber link protects your business against data loss.
4. How Else Can I Compliment My Fiber Service?
These value-added services are just the beginning. A fast, reliable fiber connection is a platform for a host of other services that can boost employee productivity and enhance customer service. Consider investing in additional services including:
SD-WAN: Fiber connectivity can be an excellent complement to software-defined networking services. These enable a central IT administrator to configure security and network performance across remote branches from a central location. This is ideal for small businesses that have to manage many locations without on-site technology expertise.
Security Monitoring: Additional security monitoring can protect your business against an array of cybersecurity threats, including phishing, ransomware, advanced persistent threats and botnets.
Online Video Services: Once you've invested in high-performance networking, why not use its video potential to the fullest? Applications here include interactive video courses that employees can dip into at any time to help boost their skills and performance.
Remote Surveillance: IP-based video systems that can monitor all of your locations in real time, no matter how remote.
By considering these questions ahead of time, you can map out your future connectivity needs and be sure that you're buying not only the right connectivity service for your company, but the most appropriate technologies to squeeze the most value out of every networked byte.
Learn more about how a Lumen
®

Fiber+ connection can benefit your business.

Fiber+ Internet with symmetrical download and upload speeds of up to 1Gbps is over 10x faster than the median US internet download speed. Comparing Lumen Fiber+ Internet business service to the premise 1Gbps peak speed to consumer-initiated speed test numbers for fixed broadband. Source: Speedtest, U.S. Internet Speeds Increase 15.8% on Mobile and 19.6% on Fixed Broadband, July 8, 2020.

This content is provided for informational purposes only and may require additional research and substantiation by the end user. In addition, the information is provided "as is" without any warranty or condition of any kind, either express or implied. Use of this information is at the end user's own risk. Lumen does not warrant that the information will meet the end user's requirements or that the implementation or usage of this information will result in the desired outcome of the end user. This document represents Lumen's products and offerings as of the date of issue. Services not available everywhere. Business customers only. Lumen may change or cancel products and services or substitute similar products and services at its sole discretion without notice. ©2020 Lumen Technologies. All Rights Reserved.



---
Trending Now
You may also like