5 key reasons to choose fiber for business
Posted On December 16, 2021
---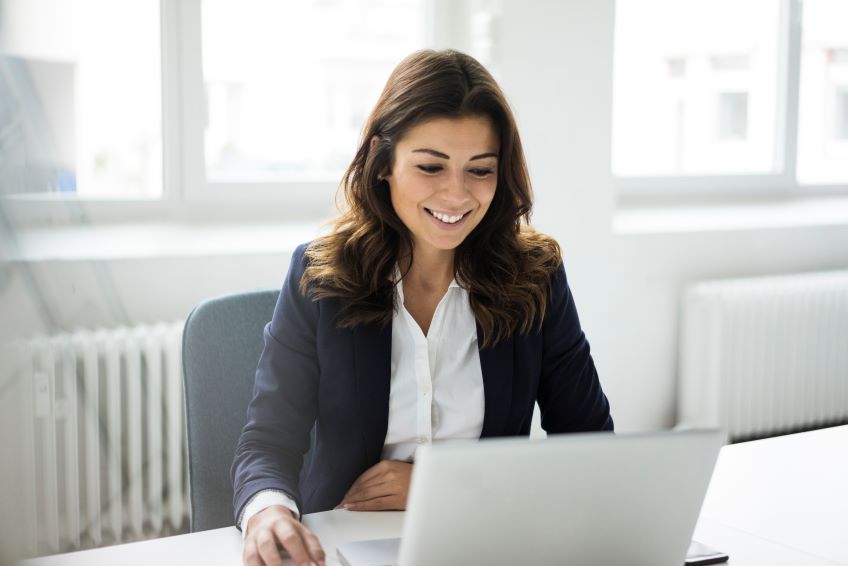 At Lumen, we know a lot about fiber. We run one of the largest fiber networks in the world with approximately 450,000 route miles of fiber. Our goal is to make fiber simple, predictable, and flexible for every business's needs. That's the driving idea behind Lumen® Fiber+ Internet, making the benefits of fiber more accessible to a much larger user base.
Businesses choose fiber for a variety of reasons. In this blog, we will explore some of the top reasons for choosing fiber. Some are sheer technical points, like speed. Some have more to do with the nature of modern business and the benefits fiber brings. They include:
Bandwidth and speed: Fiber connections are arguably the fastest available and are symmetrical in nature. The core technical advantage of fiber is having the same upload and download speeds providing the type of performance you need to run over -the-top applications. Having the ability to increase bandwidth as your business need dictates enables you to run at optimal performance. Having the flexibility to self-serve at any point in time is key.
Reliability: Unlike many broadband offerings (e.g. DSL, cable) that originated in the consumer space, fiber networks have grown out of the mid-markets and enterprise environment where service level agreements (SLA) are part of doing business. Lumen offers 99.99% network availability on our Fiber+ Internet service. With hybrid workforces logging on from home, office or on the road somewhere, this added reliability can offer peace of mind to IT professionals and business managers alike.
Enhanced productivity: Organizations are increasingly relying on collaboration tools to keep a distributed hybridized workforce connected and coordinated. Videoconferencing is one of the biggest workforce stories of the past two years. It is not just bandwidth intensive. Consumer-style broadband was developed to prioritize download speeds to deliver such experiences as cable TV. However, the transmission of a user's video image and words to an audience relies on upload speeds. Traditional broadband was not optimized for this. With fiber, these higher-bandwidth consuming services such as videoconferencing can exist alongside other tools such as instant messaging, VoIP and other collaboration services on the same network.
Cloud-based applications and services: Not only are employees distributed today, applications come in many forms from many places, many delivered as a service. In fact, the "as a Service" (aaS) model now encompasses things from infrastructure (IaaS), platforms (PaaS) and many other tools and functions. Fiber provides the route to accessing these components of modern enterprises and managing all the data traffic the modern enterprise experiences through all these aaS offerings.
Cost Savings: Fiber may be more affordable than you think. Most companies are looking to reduce or eliminate the need for an upfront investment when switching to a fiber-based service. Lumen Fiber+ Internet offers a turn-key solution that includes enterprise grade equipment at near consumer price points. Included are on-going software upgrades as a part of service.
Making fiber simple, predictable, flexible
Lumen has worked hard to make these benefits available to enterprises large and small. That's why Lumen created the Fiber+ Internet service to make it easy and fast for businesses to purchase fiber online. We employ a self-service model. Entering your location tells you immediately if fiber is available in your area. Customers are in control of the shopping experience through clear and transparent pricing and terms. An online portal makes it easy to manage the service, including upgrading bandwidth if necessary.
Lumen Fiber+ Internet service delivers a cost effective, turnkey, Internet solution that allows customers to save on costs, increase productivity and focus on their business. Service is deliverable over the Lumen platform, offering a digital platform with network automation. Our goal is to take complexity out of the buying decisions and raise customer confidence so that they can just get on with their business.
Learn more about Fiber+.
This content is provided for informational purposes only and may require additional research and substantiation by the end user. In addition, the information is provided "as is" without any warranty or condition of any kind, either express or implied. Use of this information is at the end user's own risk. Lumen does not warrant that the information will meet the end user's requirements or that the implementation or usage of this information will result in the desired outcome of the end user. All third-party company and product or service names referenced in this article are for identification purposes only and do not imply endorsement or affiliation with Lumen. This document represents Lumen's products and offerings as of the date of issue. Services not available everywhere. Business customers only. Lumen may change or cancel products and services or substitute similar products and services at its sole discretion without notice. ©2021 Lumen Technologies. All Rights Reserved.
---
Trending Now
You may also like