Experience A Better Way to Design, Purchase & Manage Network Services
Posted On December 18, 2020
---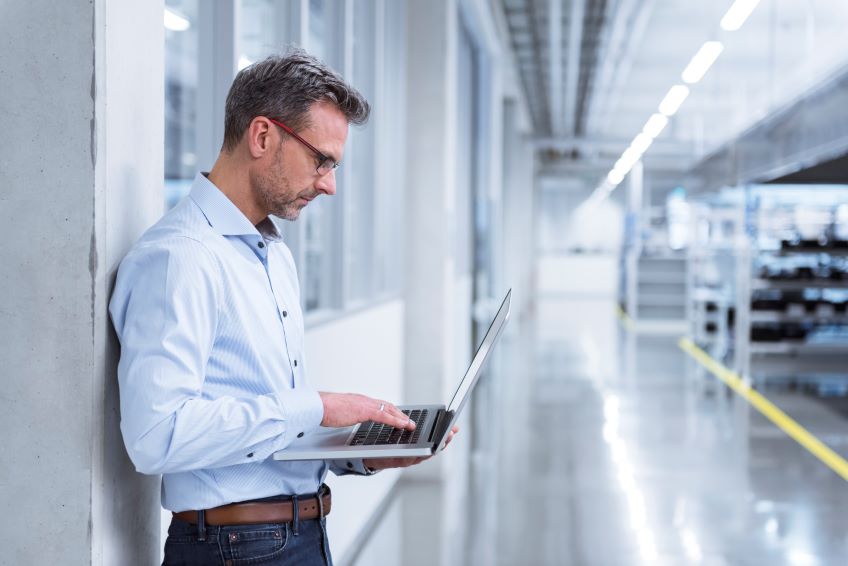 Steam powered the 18th century, electricity energized the 19th century and computers transformed the 20th century. Now, a 4th industrial revolution in digital, physical and bio-technology promises to leapfrog human advancement. Businesses can capitalize by continuously acquiring, analyzing and acting on increasingly evolving and accelerating data to respond just-in-time.
Next-generation business applications must yield actionable insights and deliver great user experiences. For example: banks with regulatory constraints need to segment and isolate branch connectivity while sharing online banking applications with customers in the public cloud; retailers with growing online demand need to securely deliver unique customer experiences via the public cloud—at the same time, protect their most sensitive data within a private network.
The key is to design each location to the specific need, so end-user operations (at headquarters, branches, bank ATMs, the cloud…) have flexible movement of applications and workloads between public and private networks, with the ability to quickly accommodate change. Next-generation business applications require rapid and agile operations, taking full advantage of advancing compute, storage and performance demands delivered over a network platform with integrated security and rapid threat management. The Lumen® platform has the speed and capacity of fiber, with the ability to respond faster to dynamically changing demands.
Lumen is now placing in the hands of our customers these advances in system automation and software defined network intelligence. Lumen® Hyper WAN introduces a game-changing way to design, price, purchase and manage high-performance Internet and secure IP VPN. It is one of the first services to realize Lumen's 4th Industrial Revolution vision to simplify, accelerate and modernize enterprise applications, adaptive networking and connected security through industry partnerships, and innovative SDN technology.
The network user experience must evolve
For most businesses, obtaining regular internet and IP VPN services requires high-touch sales relationships, fixed long-term contracts and often discrete static networks to serve their public and private networking needs. Complex, slow configuration and design adds insult to injury, and the purchase process often features a confusing myriad of complex options. In addition, public and private WAN services come with separate billing, and security comes at an additional cost. Beyond that, equipment setup involves time-consuming installation and configuration, and building extensions require extensive site surveys, scheduling and expense.
Hyper WAN – a new way to network
Lumen offers a better way. Hyper WAN delivers a fast, simple, flexible way to design and purchase public and private WAN services—a flexible platform where users manage solutions and quickly add, move or change services and features. Hyper WAN simplifies the way businesses buy and consume networking, cloud and security services.
A unified digital buying and management experience
The Lumen Hyper WAN experience is easy-to-understand and use. Users purchase, track the progress of their order, and manage their solutions all in one place—an intuitive digital experience with online access to manage their business whenever users need it. Users can design solutions as many times as needed, review monthly rates and terms, and finalize purchases online without the need for multiple, time consuming meetings and contract negotiations.
Simplified terms, instant pricing, and faster service delivery
With Hyper WAN, long-term contracts are replaced with a single 12-month commitment that can grow with users' businesses. Configuration and design are simplified, and faster service delivery gets users online much more quickly. The streamlined buying portal offers price transparency that allows users to obtain realtime quotes, make decisions with key stakeholders and move forward quickly. Unique Internet plus IP VPN bundling delivers price efficiencies and greater IT business value, including security, with two optional network firewalls to help provide secure outbound internet for every IP VPN connected location. Hyper WAN uses customers' existing equipment combined with Lumen's system automation to simplify service delivery—extended wiring to the customer suite is included for faster service delivery intervals and minimal business interruption.
A flexible, future-ready platform
Although not all services will be installed instantaneously, service can be delivered in days compared to many competitive solutions that take months…and as for real-time delivery, that is the ultimate goal. Once the Hyper WAN foundation is installed, future bandwidth upgrades and service configurations can be managed using the same online digital experience, with changes effective in minutes. Beyond the core network and security capabilities engrained in Hyper WAN additional virtualized instances of network services can be easily added to instantly address changing business needs. Our roadmap for future Hyper WAN virtualized network services includes VoIP, DDoS mitigation, and SD-WAN to serve the enterprise in the most agile and cloud-like manner. So bring on the 4th industrial revolution, where data will move at the pace of business.
A Better Way to Design & Purchase Network Services
Lumen Hyper WAN is part of the Lumen platform, with more services to come in 2021. Learn more, and get started today.
This content is provided for informational purposes only and may require additional research and substantiation by the end user. In addition, the information is provided "as is" without any warranty or condition of any kind, either express or implied. Use of this information is at the end user's own risk. Lumen does not warrant that the information will meet the end user's requirements or that the implementation or usage of this information will result in the desired outcome of the end user. This document represents Lumen's products and offerings as of the date of issue. Services not available everywhere. Business customers only. Lumen may change or cancel products and services or substitute similar products and services at its sole discretion without notice. ©2020 Lumen Technologies. All Rights Reserved. 
---
Trending Now
You may also like