Fuel business growth with WAN flexibility
Posted On September 9, 2021
---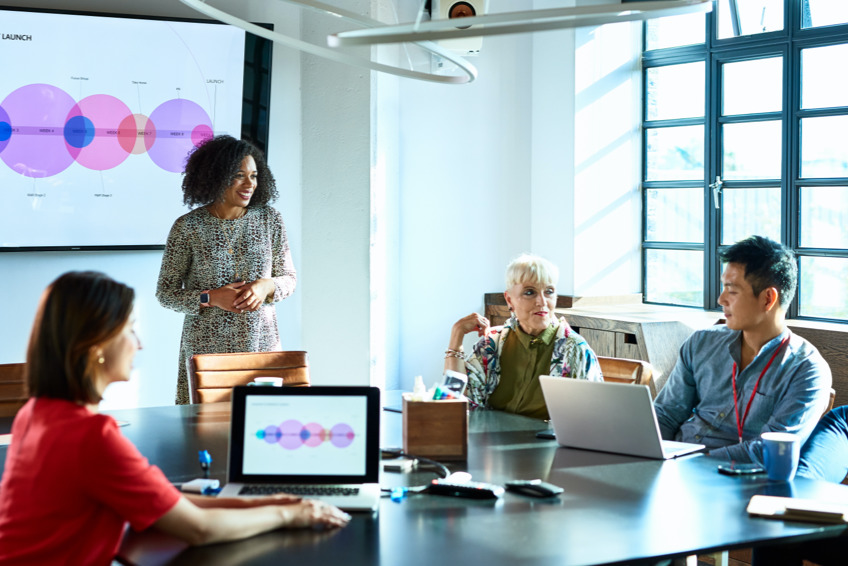 A company is only as agile and reliable as its network.
Think of all the dynamic ways of advancing your business that rely directly on solid WAN performance—providing hybrid connectivity for employees, moving to the cloud, powering new products and delighting customers with innovative experiences.
If you don't have the bandwidth you need, a switch to cloud-based apps, for example, can cause spikes in network traffic, which can affect reliability with compromised application performance. Latency issues and limited bandwidth can threaten not just employee productivity but also your customers' confidence in your brand.
How important is reliability and performance to your customers? Consider that retaining your loyal customers is worth more than money. It may help to know that 80 percent of your future profits will come from just 20 percent of your existing customers.1 And it takes 12 positive customer experiences to make up for one negative experience. 2
To support business growth, WAN service should also offer flexible, convenient features to save you time and keep costs down. A future-proof network by definition is easy to manage—not something that slows you down or prevents you from embracing new IT trends and business models.
WAN transformation to help your company thrive
Businesses have a new option to support reliability and drive growth: Lumen® Hyper WAN®. This customizable, automated WAN service delivers public and private connectivity through one port for one monthly service rate. Traditionally, internet and IP VPN are priced separately, with their own contract terms and configuration and management processes. Along with the convenience of using either type of connectivity (or both) at each of your locations, the Hyper WAN self-service digital platform automates key changes to your account.
With Hyper WAN, you can increase reliability for customers and employees with:
Your own secure, private network connection to deliver a consistent, high-quality end-user experience.
A dedicated Ethernet circuit to better protect your IP and keep systems and applications performing without interruption.
A private IP VPN connection to help ensure that your data is protected.
Additional security features on demand, including DDoS mitigation.
Other benefits: the service is designed to be easy to manage, with automated service provisioning via the online portal so you can design, price, purchase and update your WAN easily. Thanks to the automated quote and update process, Hyper WAN is also quick to install. Standard WAN installations can take 30–90 days, whereas Hyper WAN is typically up and running in a few days to a couple of weeks (service changes can happen even faster). This future-proof hybrid WAN is scalable to help you quickly expand it to new locations as your company grows.
With Hyper WAN, no matter what the future has in store, you'll be ready.
Find out more about how you can fuel your business growth with a flexible hybrid WAN.
1 Small Business Trends, Customer Retention Statistics – The Ultimate Collection for Small Business, Jan.22, 2021
2 Ruby Newell-Legner, Understanding Customers, Jul., 2015
This content is provided for informational purposes only and may require additional research and substantiation by the end user. In addition, the information is provided "as is" without any warranty or condition of any kind, either express or implied. Use of this information is at the end user's own risk. Lumen does not warrant that the information will meet the end user's requirements or that the implementation or usage of this information will result in the desired outcome of the end user. This document represents Lumen's products and offerings as of the date of issue. Services not available everywhere. Business customers only. Lumen may change or cancel products and services or substitute similar products and services at its sole discretion without notice. ©2021 Lumen Technologies. All Rights Reserved.
---
Trending Now
You may also like