Girls Who Code: Going Where the Girls Aren't (But Should Be)
Posted On August 19, 2019
---
It's 2019, and the gender divide in the technology industry is getting worse.
Computer science is one of the most promising career paths—both now, and for the future. The Bureau of Labor Statistics predicts computer science jobs will grow 19% by 2026. The pay is great—nearly double the median national wage. Yet today, women only collect 18% of computer science BA degrees. And the number of women working in computer science-related professions has actually declined since the 1990s, dropping from 35% to 26% between 1990 and 2013, and to 24% since then. If this trend continues, we'll be down to 22% within a decade.
By all accounts, computer science is still a man's world.
And this is something that Girls Who Code is determined to change.
Founded in 2012 by Reshma Saujani, a Harvard and Yale-educated American lawyer and activist, Girls Who Code has grown to a global organization dedicated to raising future generations of computer-savvy girls. Among other goals, the group is building "the largest pipeline of future female engineers in the United States." It is doing this in three ways. First, by offering opportunities for middle and high school girls to learn to code through classes, after-school activities, and mentorships. This is important because the biggest drop-off in girls' interest in computer science occurs during those years—between the ages of 13 and 17.
Second, Girls Who Code creates career pathways for its alumni to transition seamlessly into the professional tech workforce. Finally, it has built a robust community of peer and mentor support—something much needed in a field where there are few visible role models for young girls to pattern themselves on.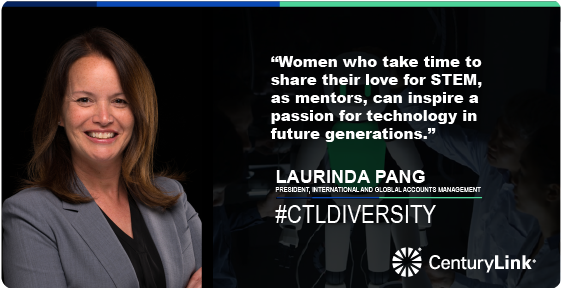 Promoting bravery, not perfection
Girls Who Code is about more than simply learning programming languages. It's a revolutionary socialization process, said founder Saujani in a 2016 TED talk. "Our girls are really good at coding, but it's not enough for us to teach them to code," she said. "It's about teaching girls to be brave rather than perfect."
All too often, said Saujani, girls are over-achievers, intent on doing their best, but unwilling to take risks for fear of showing they are flawed in some way. Thus, despite the fact that girls outperform boys in K-12 school in math and science, by the time they reach college age, they tend to make safer choices of majors and careers. "Coding is all about trying and failing, and trying and failing again, until you finally succeed," said Saujani. "We have not prepared our girls well for that type of challenge."
To date, Girls Who Code has served more than 185,000 girls directly, with 100 million served indirectly. Half of the involved girls come from underrepresented populations. And its alumni are choosing to major in computer science at an impressive 15 times the national average. That's something to celebrate.
There's more good news. With the coming of age of Gen Z women (those born after 1997), it looks like the gender gap might finally start to narrow. In 2019, Gen Z women are entering the technical workplace in force. Unlike other generations, Gen Z women are digital natives. And because of this, their skills, interests, and values are different from those who came before them, according to the recent Women in Tech survey by HackerRank. They already possess impressive computer programming skills. And they're making demands of you, their future employers, if you want to keep them. Intellectual challenges that grow their skills. Upward career paths. And—of course—equal pay to their male colleagues. But in return you'll get dedicated, creative and talented coders who bring tremendous value to your organization.
Diversity drives profitability and growth
In addition to getting fresh talent, hiring more women in tech is good for all sorts of other reasons—for reasons of fairness, to promote diverse viewpoints, to drive more thoughtful innovation, and just plainly because it's the right thing to do. But the reason that will get the attention of CEOs and CIOs is that companies that employ more women perform better overall.
A study by Deloitte found that companies that promote diversity and inclusion are twice as likely to meet or exceed financial targets as companies that are not diverse; three times as likely to be high-performing; six times more likely to be innovative and agile; and eight times more likely to achieve better business outcomes. Plus, they are more likely to be on the innovative edge.
How to help
Want to help Girls Who Code in its mission to get more women in the tech workforce? CenturyLink and G2 Crowd, a peer-to-peer customer review website, have both committed to donating $20 to Girls Who Code for every review that is written about CenturyLink products. Do your part in closing the gender gap in computer science by writing a review now to make a $20 donation to Girls Who Code.
Learn More
---
Trending Now
You may also like