Listening and Focusing on the Future of Public Sector Organizations
Posted On December 7, 2020
---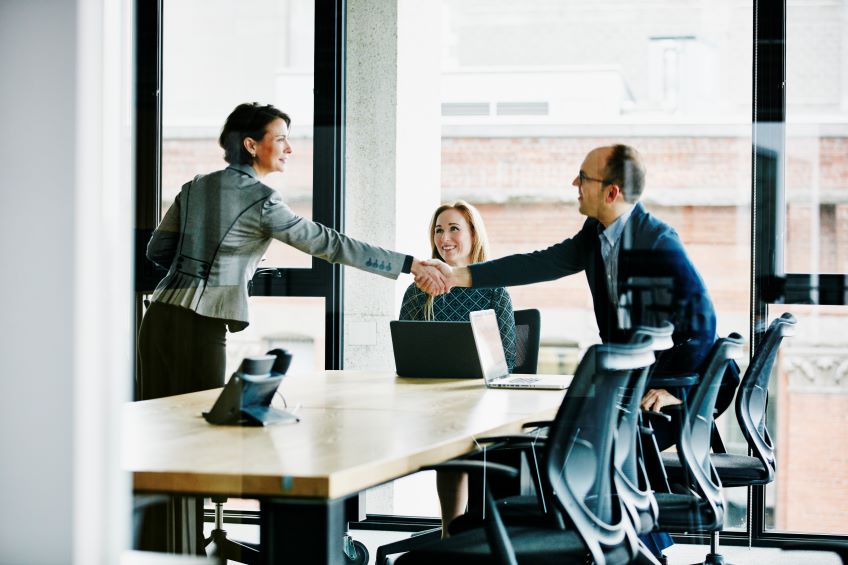 A big part of my job is listening to people as Lumen Technologies vice president of the state and local government, education and public safety market. Yes, I know it's a long title.
Each part of my title represents a group of people that have dedicated their lives to building stronger, safer communities and providing our children with educational opportunities to become the leaders of our tomorrow. What they have to say is important.
And our conversations have evolved significantly in recent years, as we entered the 4th Industrial Revolution. Data, applications and security have risen to the top and the pandemic accelerated that evolution dramatically, as we all embraced remote workforces and new learning experiences and public safety practices.
When we sit down to talk with our customers, we don't focus on a particular piece of IT infrastructure they want to purchase. We talk about a challenge they're facing or an opportunity they see to streamline things for employees and citizens. Infrastructure will eventually be involved, of course. But, the technology is just one part to solving a problem or improving the way we interact with people and data.
A 2020 announcement we made regarding the state of Arizona is a good example of the support we offer customers. Lumen provides local and wide area network management, Wi-Fi, security, unified voice communications, contact center communications, IT management, data center and cloud-based services to the state under the new AZNet contract. That list of infrastructure items is the product of a much larger conversation about streamlining processes for delivering services to citizens.
Cultural change, making decisions with data
One of the most interesting conversations we're having with customers right now is really a cultural change for many organizations, including the public sector: Making decisions based on data.
Obviously, government has never existed in a vacuum and data analysis has been involved in decision-making processes previously. However, today's technology enables a different decision-making posture that enables organizations to make decisions based on the flow of data, not just studying mounds of data in an archive.
The Lumen platform is optimized for building an architecture based on data and analytics that enables organizations to really Acquire, Analyze and Act on that data. We can think about data two ways here. First, the public sector has broad and deep data resources. Making this "structured" data that's already been collected more accessible means more patterns can be found.
Second, real-time data – "unstructured" data, if you will, can now be collected and more easily analyzed on an ongoing basis. This might be data on weather patterns, policing, cybersecurity threats, traffic flows or countless other phenomena that impact our daily lives. Quickly recognizing patterns in this data or finding intersections between structured and unstructured data flows can drive improvements.
The immediate value of real-time data fades quickly and in the public sector there are many moments when milliseconds matter. So, we're working on more than just the IT infrastructure but instead a solution for real-time decisions. Part of our joint challenge is to not only create a new technology architecture for decision making, but also to create the right decision-making processes based on these real-time new data insights.
Tackling the daily IT challenges
Serving the public has gotten a lot more complicated, citizen expectations are higher than ever, the need for real-time information on the pandemic and health risks are greater than we have ever seen. Public safety has been forced to embrace a digital world and cyber threats are at an all-time high.  Our educators have new challenges as they connect remotely with their students and the budget concerns of 2021 are looming.
Lumen is constantly called to step in front of sophisticated cyberattacks aimed at cities, states, higher education, municipal hospitals and virtually any other public sector entity you can think of. Ransomware and Distributed Denial of Service (DDoS) are some of the most common cyber-attacks these organizations face.
We take on these cyber threats so people at these various institutions can stay focused on citizens, students and patients. One approach we use is edge computing, sometimes called edge cloud, so we can put security infrastructure where it's needed, closer to the data and the point of attack.  This helps prevent latency issues from leaving a brief window of time – a lot can happen in a hundred or so milliseconds – when a cyber-attack can propagate.
And whether it's these daily security challenges or the larger mission of IT transformation, we recognize that all institutions are different. As technology empowers them to focus even more finely on their particular audience, one size does not fit all. The most efficient process might be different for a city versus a state, or a small school versus a university system.
That's why listening is so important. It helps me stay attuned to our customers and focus on solving their particular problems.
Learn more about our public sector solutions, or start a conversation with us here.
---
Trending Now
You may also like