Lumen® CDN updates self-service configuration management interface
---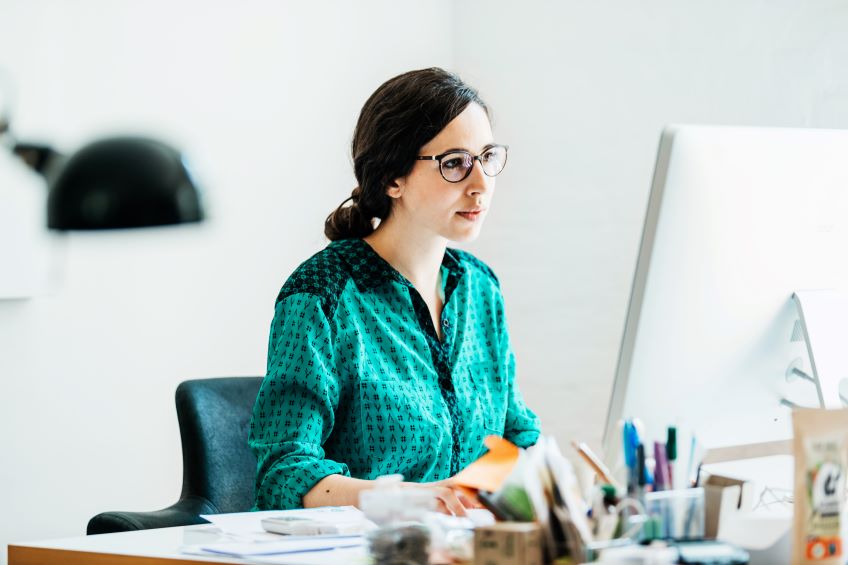 This year, we at Lumen are particularly proud to release the latest iteration of our CDN configuration management API and UI: Configuration Management v3. While our CDN delivery services have had a self-service UI and API for years, we have completely re-thought our approach to configuration management to give our users flexibility and autonomy, while making the user experience as simple and intuitive as possible.
With this focus in mind, we built a new RESTful API and new UI that we are opening up starting today.
What's new?
A new modern UI
We have chosen to rebuild our portal UI from scratch with modern technologies and design approach. This is designed to make the experience as intuitive as possible for new users, all while offering vast customization possibilities and autonomy to more expert users. With our new UI, you can set up a simple new configuration in a matter of minutes, but you can also write custom rules based on multiple conditions to respond to your more specific needs.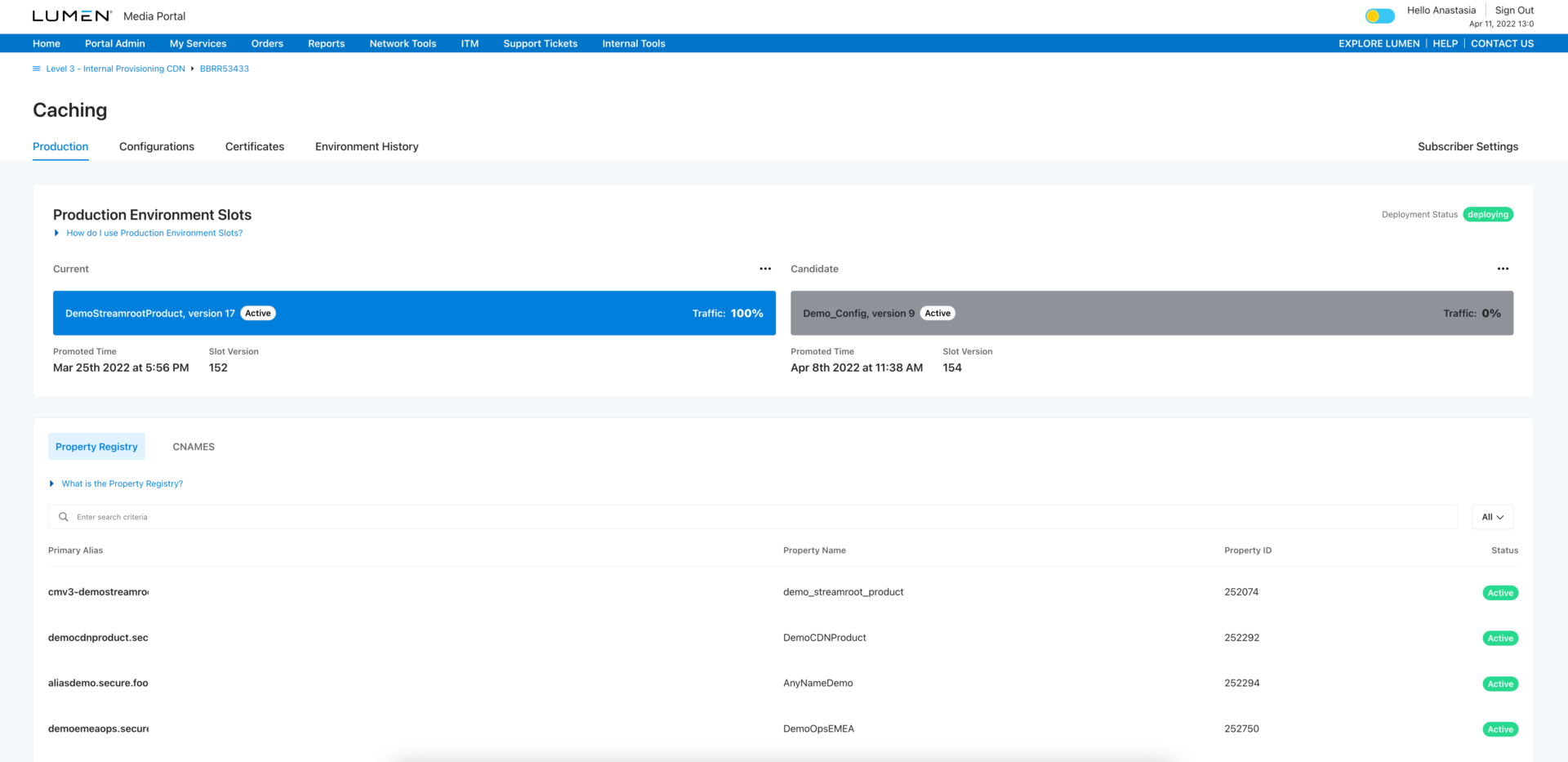 Staged activation
We have also added new capabilities to our property definitions, including support for failover origins; simpler HTTPS traffic management; re-usable geo, IP, and other definitions; and more.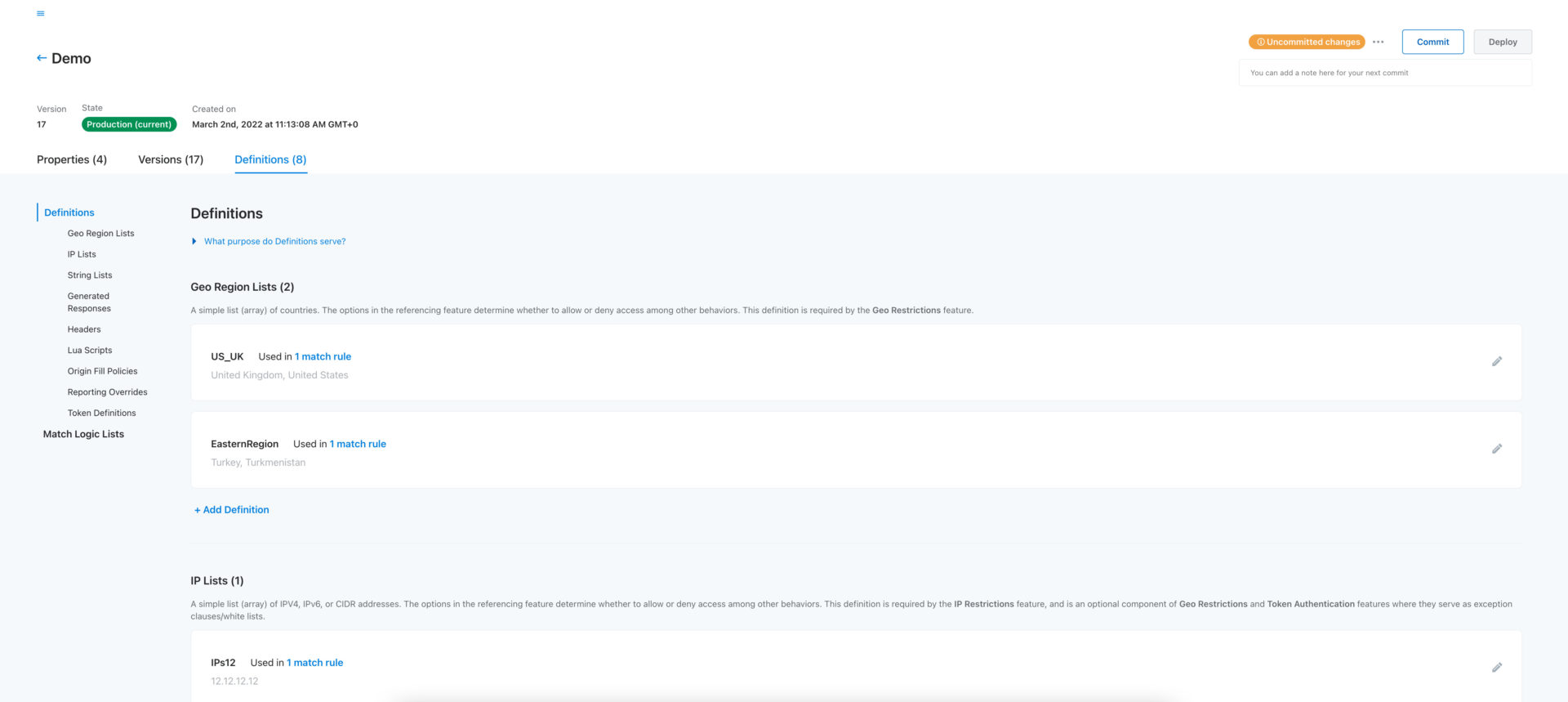 Features and capabilities
Property definition features for origin and aliases: Basic property details, default protocol settings, traffic type, as well as primary/secondary aliases have been carried over into CMv3. We have improved our multi-origin failover feature, as well as our aliases definitions.
Conditional match rules: With match rules, you can now create rules based on conditions from nearly any request and response metadata: path, headers, query string, etc. Complex logic can be created with the help of AND/OR operators, Regex matches, and more functionalities in our in-house conditions building language.
Match rule features: We have increased the number of features you can attach to a conditional match rule to more than 20.
Check out a detailed list of our main capabilities here.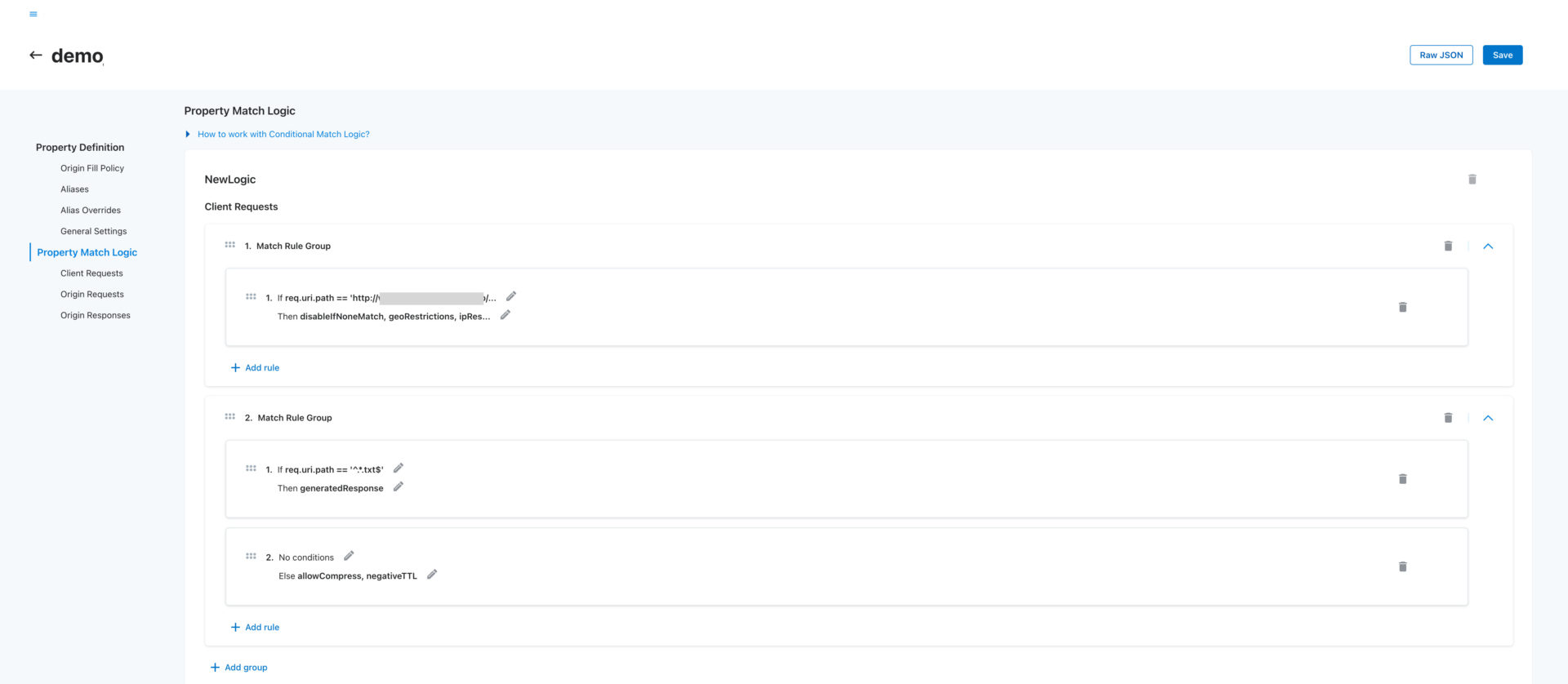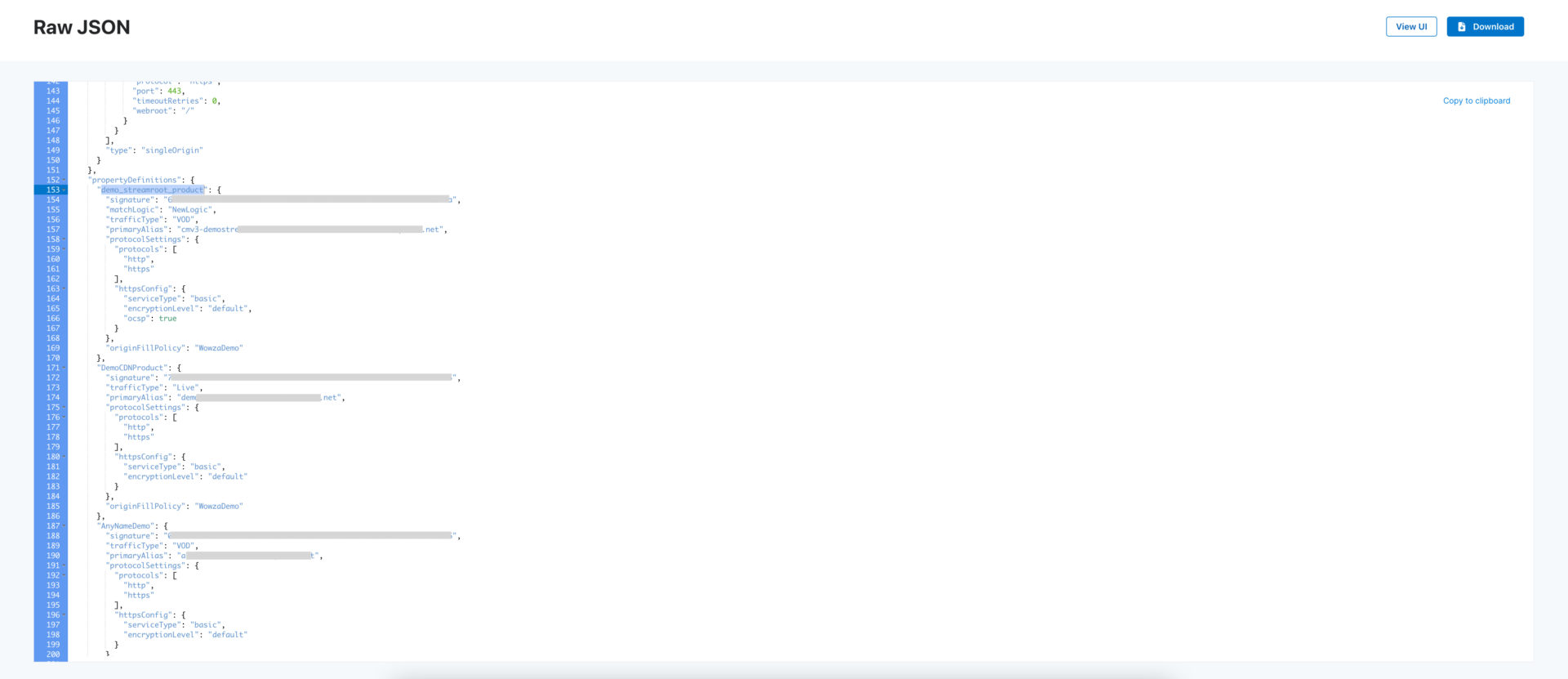 What's next?
We've already started rolling Configuration Management v3 to CDN customers and expect a full-scale release by mid-2022. (If you'd like to preview it, contact us to enter our early release program!). But we're not stopping there: we will be adding more features over the year and beyond, focusing even more on user autonomy. Other roadmap items include:
Expanding our new UI to the entire Media Portal and releasing a completely new portal.
Certificate management APIs and UI to provide more options and simplicity when handling SSL.
Ensuring our configuration management API & UI is compatible with the Streaming Video Alliance's Configuration Interface APIs, a project that Lumen is leading alongside major industry players in the SVA. In fact, many of the core concepts and structures of the SVA Configuration Interface are derived from Lumen Configuration Management v3.
Come see us at NAB
If you would like a sneak peek into Lumen CDN's Configuration Management v3 and our other features and projects, come see us at NAB in Las Vegas, booth W4418.
---
Trending Now
You may also like