Lumen Expands SD-WAN Portfolio with Industry-Leading VMware VeloCloud Solution
Posted On November 18, 2020
---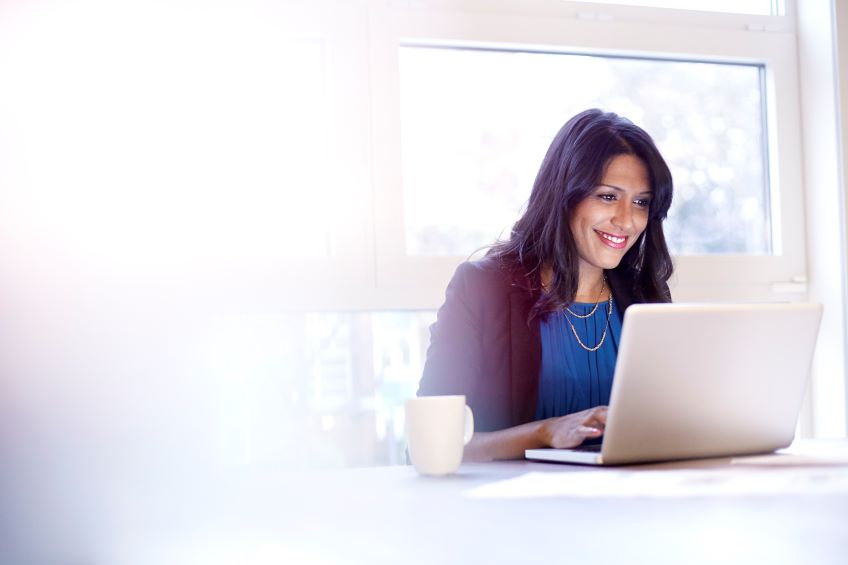 Eric Barrett, Senior Director of Network Product Management, recently sat down to discuss our launch of Lumen® SD-WAN with VMware®. What follows has been lightly edited.
What's Lumen's strategy in offering multiple SD-WAN vendor platforms?
It starts with the reasons that SD-WAN itself is important. Cloud-based applications have grown to where they really push the network capability. Many customers use more than one cloud provider. Managing that complexity is only getting harder.
Because of that, no two customers are the same and no two networks are the same. So, every customer brings different technical issues and sometimes a different mindset to their SD-WAN implementations. Some may be juggling multiple topologies. Others maintain a long-standing investment in a specific technology vendor's gear. Lumen brings the best technologies available to the market to our customers. Beyond that quality commitment we are agnostic.
Why partner with VMware?
Many reasons, so I'll try to be brief. Let's start with the fact VMware SD-WAN by VeloCloud has been a leader in the Gartner Magic Quadrant for SD-WAN Edge Infrastructure report for three years in a row (Gartner Magic Quadrant for Edge Infrastructure, September 2020). That gives Lumen four Magic Quadrant vendor offerings, along with Cisco, Versa Networks and Fortinet. Together, we have high-quality products and services that cover the market from small to mid-size companies to large, multi-national enterprises with complex environments.
Remember that the cloud is one of the drivers for SD-WAN adoption. Few vendor names are more associated with the cloud than VMware. People trust that brand when they are connecting things to their cloud. As the cloud extends into the network, customers see value and peace of mind in using SD-WAN with VMware.
Lumen SD-WAN with VMware offers enterprises extremely flexible management and deployment models with award-winning service and support.  The solution provides an easy path to any cloud, very lightweight turn-up, network management through a single pane of glass and innovative Dynamic Multipath Optimization™ (DMPO) capabilities.
What kind of customer is likely to gravitate toward Lumen SD-WAN with VMware?
It's a solution geared toward the mid-sized to larger enterprise. This is likely to be attractive to customers who already have VMware in their cloud and elsewhere in their networks. It's a single pane of glass that gives you a view above all your network connections, cloud gateways, and on-premise equipment.
As I said earlier, no two customers are exactly the same. The use cases that drive the shift to SD-WAN vary.  One customer with a ton of locations might be modernizing branch network infrastructure in general. As broadband becomes a bigger part of the mix, SD-WAN plays a role. Another customer might see issues in their application performance from the cloud. SD-WAN helps manage routing across connections. Edge computing will drive another wave of SD-WAN adoption as customers manage data and application performance much closer to the edge. Lumen SD-WAN with VMware is a good fit for all of them.
What features should those customers focus on when evaluating SD-WAN with VMware as an option?
Businesses who want to simplify their WAN operations, optimize application performance and reliability and want to ease cloud adoption for their enterprise often turn to SD-WAN with VMware.  VMware's easy on-ramp to cloud, with a network of gateways purposely built and deployed to cloud scale, make it appealing to large enterprises.
VMware brought unique approaches to the market, such as Dynamic Multipath Optimization. That's a great facilitator of our "work from home" world where real-time traffic like voice and collaboration tools are so important. You basically pick the best paths for applications and set up failover mechanisms in case one path is blocked.
This is a great example of the Adaptive Networking pillar of our Lumen Platform at work. They also created configuration templates for your distributed sites. That makes on-boarding locations across your network faster.
What's the value of SD-WAN as a managed service to these customers?
A managed service is definitely the way to go for SD-WAN. Customers may evaluate their approach to the service differently. For instance, a large enterprise will often do their own testing of potential solutions. They then make their decision and look for a managed service based on that software.
For more of a mid-sized company, they will just want a managed service that meets their needs with less up-front investment of time and testing. We then evaluate the actual technical needs they have in terms of routing options, security architecture and network topologies. Our broad portfolio allows us to be their trusted advisor in the ultimate design and implementation of their infrastructure.
Learn more about Lumen SD-WAN with VMware.
This content is provided for informational purposes only and may require additional research and substantiation by the end user. In addition, the information is provided "as is" without any warranty or condition of any kind, either express or implied. Use of this information is at the end user's own risk. Lumen does not warrant that the information will meet the end user's requirements or that the implementation or usage of this information will result in the desired outcome of the end user. This document represents Lumen's products and offerings as of the date of issue. Services not available everywhere. Business customers only. Lumen may change or cancel products and services or substitute similar products and services at its sole discretion without notice. ©2020 Lumen Technologies. All Rights Reserved. All third-party company and product or service names referenced in this article are for identification purposes only and do not imply endorsement or affiliation with Lumen.
---
Trending Now
You may also like