Quickly Take Control of Public and Private WAN Design and Management
Posted On September 1, 2021
---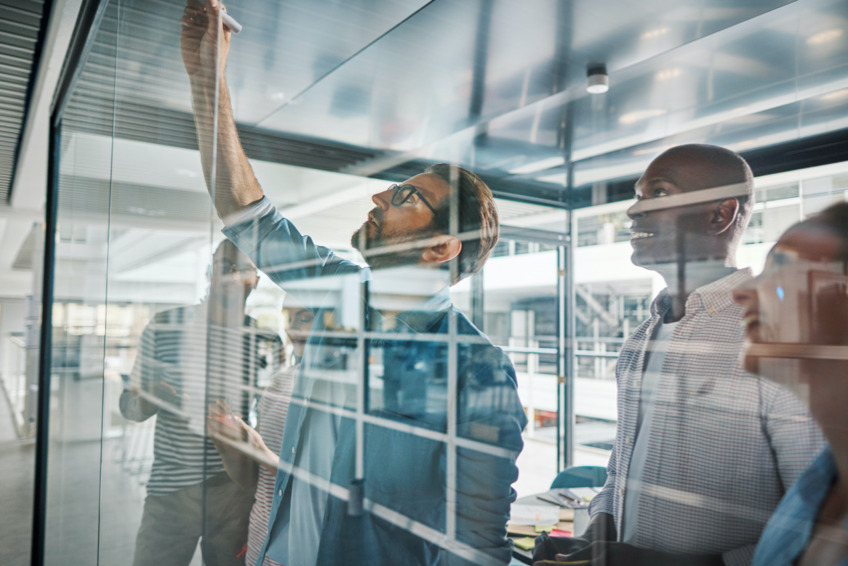 All of us face the imperative to acquire, analyze and act on data—and create a sustainable competitive business advantage by leveraging next-generation technology. A couple of our recent blog posts highlight why we believe Lumen® Hyper WAN® can help you gain that competitive advantage.
With our online portal, you can select and design your public and private WAN in minutes, and reap the business value of SDN flexibility delivered over one of the world's largest networks.
Ideal use cases for Hyper WAN include:
Business locations that require continual access to high-performing cloud-based applications
Locations that frequently access compliant customer information and require consistent availability
Growing businesses that need to simplify and accelerate the addition of business locations, bandwidth and services
With Hyper WAN, you can quickly design, price, purchase and configure public and private network services delivered over a single port—using an intuitive self-service digital experience with rapid service delivery.
In this blog post, I'll outline the one-stop digital buying experience that gives you access to simple ordering, rapid deployment and flexible setup options.
Simple ordering
The digital online experience offers easy-to-understand bandwidth options with identical pricing for dedicated internet, IP VPN or a hybrid of both. Secure Ethernet access is included for each location, and you can add distributed denial of service (DDoS) mitigation to dedicated internet and protect against threats to your business stability.
Simply select solutions for your specific locations—and you'll get an accurate quote in minutes. Design your solution as many times as you like, review the monthly rate and terms, and finalize your purchase online without time-consuming meetings and contract negotiations. Our Lumen Control Center portal provides a unified experience that enables you to purchase, track the progress of your order and manage your solution in one place.
Rapid deployment
Get the solutions you need, when you need them. Lumen templates for common configurations simplify technical data gathering and help you get up and running quickly. Our streamlined solutions mean fast, automated delivery so you can respond to business needs by quickly and easily quoting, ordering, tracking and activating your network solutions for all your locations.
Service delivery begins when you complete the technical configuration in the Lumen Control Center portal and submit your order. You receive regular status updates and notifications within your portal, and you will be notified of your service delivery date as soon as your order is complete.
Flexible setup options
Lumen Hyper WAN is a flexible platform that allows you to manage your solutions and quickly add, move and change features and services. You can rapidly customize your solution as your business needs change and add new services by generating on-demand quotes and then submitting your order.
Customize your speed, services, number of locations and more. Meet your needs and budget, including flexible term agreements of up to 12 months. Typically, to get "best price," customers have to lock in two- or three-year terms. Lumen has removed that barrier with Hyper WAN.
A new way to select and provision network services
Now, you can design, price, purchase, track service delivery and manage connectivity solutions online. Configure, price and purchase solutions in a matter of minutes, and track your deployment from our all-in-one dashboard. Lumen Hyper WAN offers a one-stop digital buying experience with intuitive self-service ordering that's easy to understand, and online access to support that's available whenever you need it.
Get started today.
This content is provided for informational purposes only and may require additional research and substantiation by the end user. In addition, the information is provided "as is" without any warranty or condition of any kind, either express or implied. Use of this information is at the end user's own risk. Lumen does not warrant that the information will meet the end user's requirements or that the implementation or usage of this information will result in the desired outcome of the end user. This document represents Lumen's products and offerings as of the date of issue. Services not available everywhere. Business customers only. Lumen may change or cancel products and services or substitute similar products and services at its sole discretion without notice. ©2021 Lumen Technologies. All Rights Reserved.
---
Trending Now
You may also like