Raising the bar with high-bandwidth capabilities for Ethernet
---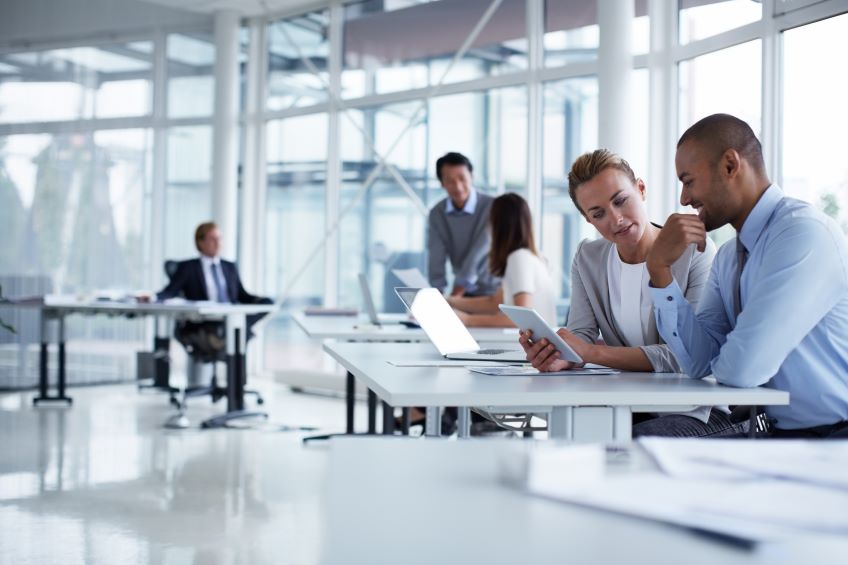 Data production is soaring. Network bandwidth has to keep up.
That's why Lumen is announcing expanded capabilities of our Ethernet network. This next-generation architecture represents a 10-fold increase in our standard Ethernet offerings and will be available across our Ethernet-based products and services such as E-Line, E-LAN, E-Access, and E-Lynk. Products such as Dedicated Internet Access (DIA), IP/VPN, and Dynamic Connections, which frequently utilize Ethernet access, will also benefit from this investment soon.
The new architecture has been rolled out in stages across 33 markets in North America. High-Bandwidth Ethernet became available early this year in 9 markets including Los Angeles and Washington D.C. Then in May, Lumen doubled our market availability with the addition of 9 more markets that included Seattle, Houston, and Orlando. Our latest expansion brings High-Bandwidth 30GB Ethernet to Las Vegas, San Francisco, New York City, and more.
Lumen continues to expand this network investment with plans to offer these high bandwidth capabilities in a total of 42 markets by the end of 2022. Check here for the full list of cities
New bandwidth capabilities for new usage models
Adaptive networking is a core part of the Lumen platform which also includes edge cloud, connected security and collaboration services. The underlying network architecture provides the foundation for the rest of the platform. As user needs evolve, Lumen evolves the underlying architecture so that IT can match their specific needs to the right technologies. A well-established technology like Ethernet is one of the most cost-effective approaches in that toolbox.
While more bandwidth is always a good thing, we have timed the release of high bandwidth ethernet to intersect three ongoing evolutions in bandwidth usage:
First, IT flexibility

: The new normal is still developing. Enterprises continue to move application development to the cloud and these applications require more and more bandwidth. With these new demands, IT staffs need new options for how to configure and manage their networks. Bandwidth optimization and cost are paramount as the economy keeps rolling. With higher-bandwidth Ethernet, IT managers can move more traffic to a well-established highly reliable technology and rethink how they might use other technologies. For instance, multi-site networks can leverage larger multiplexed User to Network Interfaces (UNIs) to reduce their overall physical port footprint. That frees up cost and resources for new uses.

Second, the hybrid workforce

: Some workers are going back to the office. Some are not. Many will split their time between home and office. No matter where they are, workers and the way they get things done have changed. Many of the ways we've been working in the last couple years will continue, including higher bandwidth items such as videoconferencing and edge-based security. As office buildings fill with people working differently than before, the bandwidth needs will go up at the office. This new architecture is designed to increase access to services utilizing higher bandwidth.

Third, the shift to 5G cellular

: Many of the cellular towers you drive past on roadways are connected to the Lumen network to continue the transmission of your wireless data over terrestrial lines. As more cellular traffic moves to 5G, more data will be transferred across those networks. For most consumers, 5G is about higher data capabilities. 5G is more than just faster than its predecessors, however. As it matures, it promises greater flexibility in how carriers manage their bandwidth and the services they can offer to both consumers and enterprises, making wireless/cellular a more viable option for mission-critical applications, Internet of Things (IoT) deployments and other modern use cases.
The bottom line is that this high bandwidth Ethernet service is designed to get more of your data from point A to point B and do it faster than before.
Satisfy your bandwidth needs and more
We have more information about these new Ethernet capabilities. These include:
Up to 30Gbps of ethernet traffic over Lumen's resilient metro architecture
100Gbps UNI Ports.
100Gbps UNIs to aggregate multiple Ethernet Virtual Connections (EVCs), helping to reduce the need for multiple 10Gbps hubs for customers with bandwidth hungry networks.
100Gbps External Network to Network Interface (ENNI) Connections
You may already be enjoying these capabilities. If not, they're on their way to you soon.
Contact your local rep today to get started.
This content is provided for informational purposes only and may require additional research and substantiation by the end user. In addition, the information is provided "as is" without any warranty or condition of any kind, either express or implied. Use of this information is at the end user's own risk. Lumen does not warrant that the information will meet the end user's requirements or that the implementation or usage of this information will result in the desired outcome of the end user. All third-party company and product or service names referenced in this article are for identification purposes only and do not imply endorsement or affiliation with Lumen. This document represents Lumen's products and offerings as of the date of issue. Services not available everywhere. Business customers only. Lumen may change or cancel products and services or substitute similar products and services at its sole discretion without notice. ©2022 Lumen Technologies. All Rights Reserved.
---
Trending Now
You may also like