SASE & The Lumen Platform
Posted On December 9, 2021
---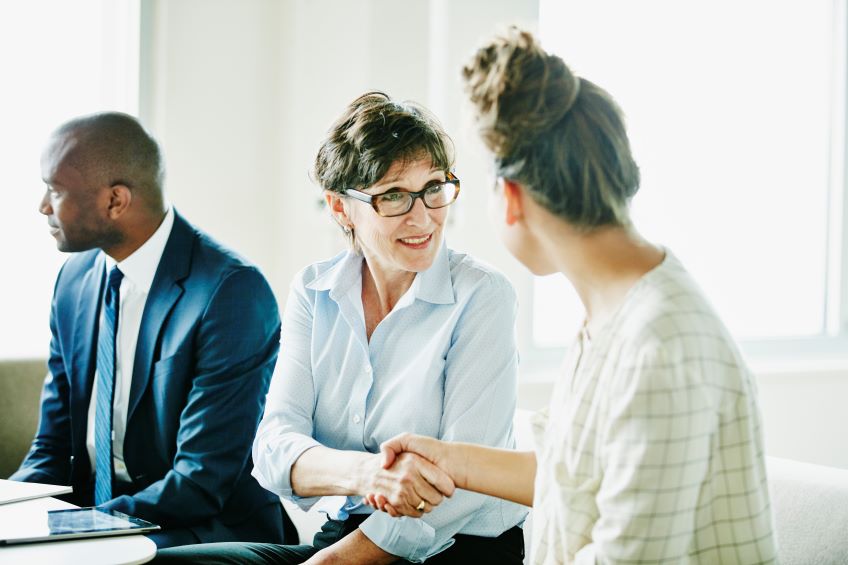 In the first five posts in our SASE series, we've covered some of the basics about SASE and why it represents a new network security paradigm, offered guidance on selecting the right SASE vendor, and provided recommendations for getting started. In this, our final post in this series, we'll take a closer look at the Lumen Platform and how it aligns with the SASE model to demonstrate how Lumen approaches the development of SASE solutions.
To understand the Lumen Platform in the context of SASE, it's helpful to revisit some critical characteristics every mature SASE platform should possess. These include:
A cloud-native architecture that supports cloud, edge, and premises deployments.
Extensive, globally distributed points of presence (PoPs), and
Seamless, digital integration of advanced WAN capabilities and security functionality
As we will detail in this post, the Lumen Platform provides a strong foundation to support a comprehensive SASE solution portfolio. This platform leverages extensive global network infrastructure, high-performing edge cloud services, integrated threat mitigation and response, and a vibrant and open partner ecosystem — all of which are necessary components in delivering a unified SASE offering.
SASE Provider Requirements
With these critical characteristics in mind, the aggregation of core networking and security functions cannot successfully be implemented without a SASE provider first demonstrating they possess operational synergy across three foundational areas:
Infrastructure Assets
As a framework, SASE is inherently tied to optimizing applications hosted across distributed environments with varied performance requirements. Any credible SASE provider must be capable of building SASE solutions on top of a strategic mix of dynamic cloud, edge, and networking infrastructure assets that can support efficient data flow across these diverse environments.
Partner Ecosystem
Given the broad scope of the SASE model, particularly across the range of applicable service capabilities, no single provider can deliver a comprehensive solution. Any credible SASE provider must operate a strong and open partnership ecosystem to supplement and enhance its native capabilities.
Service Management
The nature of SASE is one that simplifies the application operating environment, minimizing the enterprise IT oversight and management necessary. Any credible SASE provider must maintain IT and managed service expertise capable of ensuring seamless integration of networking and security functions based on the unique application requirements each organization has.
How the Lumen Platform Aligns with SASE
The Lumen Platform is the fastest, most-secure platform for next-generation applications and data. Underpinning the Lumen Platform is one of the world's largest and most-connected internet networks in the world. The Lumen network provides dynamic connections to more than 2,200 public and private data centers, with low-latency performance via global edge compute nodes, all delivering applications and data when and where they're needed. With this extensive infrastructure as a foundation, the Lumen Platform combines core IT elements into a unified application delivery solution.
To help enterprises realize the full promise of SASE, we are currently focusing our efforts on the tight integration of our global infrastructure assets, strategic partner ecosystem, and managed service expertise. Additionally, the core components of the Lumen Platform have been specifically designed around the same integration of key IT capabilities necessary for SASE solutions.
In order to effectively manage the intensive performance and security requirements of emerging applications, the Lumen Platform holistically integrates:
Software-defined networks that support both wired and wireless network technologies to programmatically connect end points and users to the right compute services,
Integrated security that proactively identifies and mitigates threats to help ensure the application environment is safe,
Hybrid-cloud diversity that offers compute wherever it's needed — whether in the cloud, embedded in the network, on edge locations, or on-premises, and
Managed orchestration that helps deploy apps and services to the right execution venue, on the right network, with the appropriate secure operational controls.
These core components of the Lumen Platform align with the key characteristics of the SASE framework in the following four ways:
First, SASE is foundationally focused on comprehensive software-defined networking capabilities, which is exactly what the Lumen Platform's Software-Defined Networks component is built to provide.
Second, SASE is also inherently structured to integrate security seamlessly across environments, managing risks based on entity identity rather than a fixed point, which is exactly what the Lumen Platform's Integrated Security is designed to deliver, along with proactively detecting and blocking malicious traffic.
Third, SASE is structured to be location agnostic, ensuring organizations can securely manage data workloads and applications across a diverse mix of cloud, edge and on-premises environments, which is precisely what the Lumen Platform's Hybrid-Cloud Diversity component is structured to do.
Finally, SASE is fundamentally focused on aggregated service provisioning as managed through a single provider to simplify the organizational application environment, which is what the Lumen Platform's Managed Orchestration helps enable.
Lumen SASE Service Integration
With this inherent alignment, in building Lumen SASE solutions, we are focused on three critical areas of core service integration necessary for enterprises to fully realize the benefits offered by the SASE framework, namely: SD-WAN, Edge Application Delivery, and Integrated Security.
SD-WAN
Lumen SD-WAN solutions are designed to help reduce complexity and risks of network transformation by securing and coordinating workloads across the full range of connectivity types on a single, automated platform with centralized visibility and control. The core enterprise benefits of Lumen SD-WAN are optimized application performance and availability, increased network agility, and hardened security.
As part of its forthcoming SASE solutions portfolio, Lumen intends to fully integrate its SD-WAN service with its edge and security capabilities, complementing its programmatically optimized networking capabilities and will collaborate with leading industry partners to help ensure enterprises can maximize their application performance and management.
Edge Application Delivery
Edge infrastructure has increasingly become a critical foundation piece in implementing SASE solutions. Lumen's Edge Application Delivery service has been designed to leverage this infrastructure to provide data-intensive applications the performance they need. To help ensure high-availability and superior application performance, our Edge Application Delivery service is supported by Lumen's distributed, cloud-agnostic connections which are deployed over our high-capacity global fiber network, which includes 60+ planned edge market nodes designed for 5ms of latency or better.
Capabilities such as Edge Bare Metal, Edge Private Cloud and Dynamic Connections offer enterprises the flexibility necessary to host their applications in the execution environments best suited to their performance requirements. We also intend to integrate our edge capabilities to better support all SASE application deployments, optimizing performance based on the needs of the enterprise and working with leading cloud providers to offer on-demand connections to the most commonly used application platforms.
Integrated Security
Integrated security for Lumen means offering embedded high-fidelity threat intelligence, automatic detection and proactive response as part of our platform services. Our security services are designed to simplify protection for enterprises, leveraging an intelligent and automated threat response ecosystem of capabilities such as Managed Firewalls, DDoS Mitigation and Zero Trust.
These services offer enterprises proactive threat neutralization along with the peace-of-mind necessary for deploying applications across the diverse range of execution environments. Additionally, as part of its SASE solutions portfolio, Lumen intends to integrate its security capabilities into its edge and SD-WAN solutions, helping to ensure seamless threat mitigation for application data in transit, regardless of whether that data resides in the cloud, on-premises, or at the network edge.
Be on the lookout for more information on SASE solutions from Lumen and start evaluating if your organization and applications would benefit from leveraging a SASE provider.
This blog may contain forward-looking statements and information.  Additional information on factors that could cause results to differ materially from this blog is available in the 2020 Form 10-K, Form 10-Q for September 30, 2021, and our most recent earnings release.  These materials are available on our website, ir.lumen.com, under the "Financials" link.  Forward-looking statements are as of the date on which they are made, and we assume no obligation to update or revise any forward-looking statement.
This content is provided for informational purposes only and may require additional research and substantiation by the end user. In addition, the information is provided "as is" without any warranty or condition of any kind, either express or implied. Use of this information is at the end user's own risk. Lumen does not warrant that the information will meet the end user's requirements or that the implementation or usage of this information will result in the desired outcome of the end user. This document represents Lumen's products and offerings as of the date of issue. Services not available everywhere. Business customers only. Lumen may change or cancel products and services or substitute similar products and services at its sole discretion without notice. ©2021 Lumen Technologies. All Rights Reserved.
---
Trending Now
You may also like