Select and Design your Public and Private WAN in Minutes
Posted On February 2, 2021
---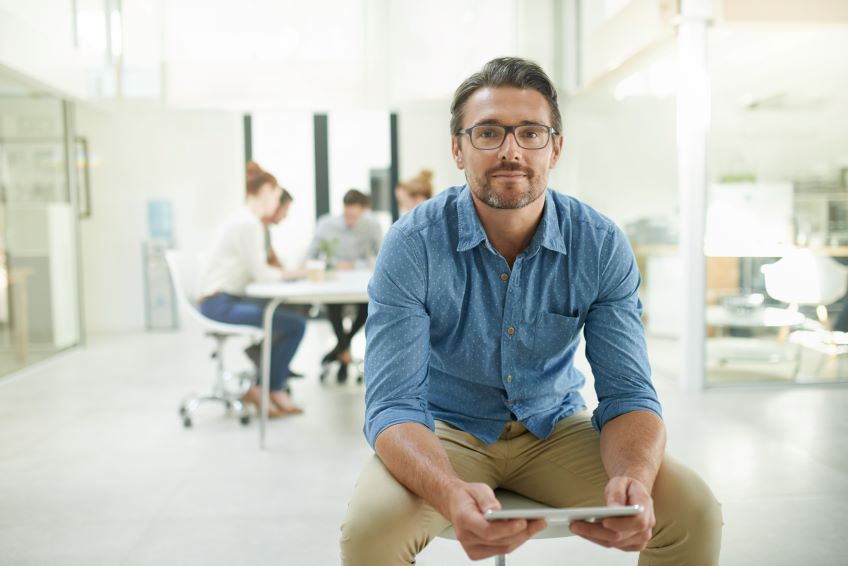 Whether in retail, manufacturing, healthcare, or smart public infrastructure, your actionable insights require applications, operations and infrastructure that securely get the right data to the right place at the right time. That means taking full advantage of advancing compute, storage and network capabilities, enabling advanced applications to rapidly analyze high-volumes of diverse data.
For businesses on the cusp of IT modernization, the Lumen platform bridges network, data center, cloud, and edge computing. Businesses can leverage IT infrastructure and managed services with built-in security across all layers of the hybrid IT stack. The Lumen platform matches workloads to the best execution venue—across multiple cloud platforms and the edge—it's the platform for amazing things.
Serve Yourself
One of those amazing things is the speed, flexibility and simplicity you can now experience when you  select and design your public and private WAN. With Lumen® Hyper WANSM, you can do it in minutes. Lumen Hyper WAN is ideal for supporting business-critical applications including:
 Fast and efficient delivery of cloud or traditional applications and workloads
 Secure and private WAN connections to any location within the US
 Uninterrupted video conferencing and VoIP phone calls
 Consistent transmission of large data files
 Data backup and recovery
 Protected outbound communication to the internet for all your MPLS IP VPN connected locations
Lumen Hyper WAN provides business-grade internet and world-class IP VPN with symmetrical bandwidth, Class of Service (CoS) application prioritization and Enterprise-grade service level agreements (SLAs) for network availability, packet delivery, and round-trip latency. The dedicated internet and private IP VPN is available for all your locations to optimize the effective delivery of business applications, and you can quickly customize solutions to meet your changing business needs.
For security, Lumen® Dedicated Internet Access is delivered over a dedicated Ethernet circuit used only by your business. You can add DDoS mitigation to your service by location to protect against attempts to take over and control your network.
Lumen® MPLS IP VPN service provides private routing between your connected locations using MPLS to segment your traffic from other businesses on the network. This service uses Virtual Route Forwarding (VRF) tables that you provide to deliver packets across the network using uniquely assigned labels. In addition, real-time applications receive priority bandwidth attention using CoS assignments that you control, and two network firewalls are included to filter traffic that traverses the public internet for MPLS IP VPN service from your connected users.
As a self-service solution for reliable public and private connectivity, Lumen Hyper WAN delivers "Network-as-a-service" (NaaS) through one port, seamlessly running critical cloud applications and protecting sensitive data. It delivers a consistent experience with the flexibility to add, move, and change services, and it offers fast service delivery intervals with minimal interruption to your business. In addition to offering a better way to select, design and change networks, Lumen Hyper WAN also offers predictable pricing as network needs evolve. You get a single monthly service rate based on bandwidth, and you can choose whichever mix of Lumen Dedicated Internet and Lumen MPLS IP VPN best suits your needs.
Try the Better Way
Lumen Hyper WAN uniquely combines your public and private WAN into one software-defined network leveraging one of the largest, most connected and deeply-peered networks in the world—and there's more to come.
Order Lumen Hyper WAN solutions online, anytime. Generate on-demand quotes, and then submit orders in minutes with online acceptance of terms and conditions using a single online self-service experience:
Configure a service port for public and/or private application delivery
Select a bandwidth option (50Mbps, 100Mbps, 1Gbps, 3Gbps) for each location
Agree upon a flat monthly service rate, and accept 12-month terms
It's easy–get started today!
This content is provided for informational purposes only and may require additional research and substantiation by the end user. In addition, the information is provided "as is" without any warranty or condition of any kind, either express or implied. Use of this information is at the end user's own risk. Lumen does not warrant that the information will meet the end user's requirements or that the implementation or usage of this information will result in the desired outcome of the end user. This document represents Lumen's products and offerings as of the date of issue. Services not available everywhere. Business customers only. Lumen may change or cancel products and services or substitute similar products and services at its sole discretion without notice. ©2021 Lumen Technologies. All Rights Reserved.
---
Trending Now
You may also like