The sky's the limit in Space Tech
Posted On December 6, 2021
---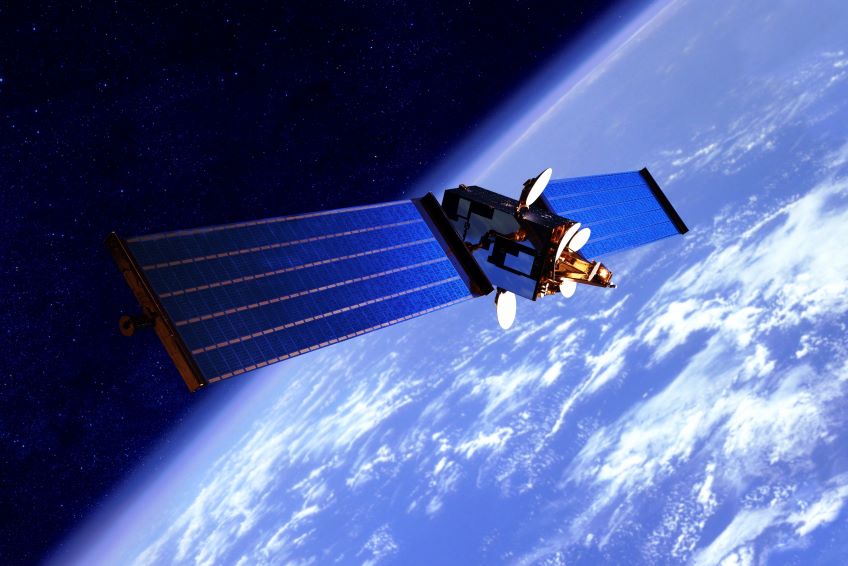 Space is not the final frontier. Space tech is well on its way to becoming a full-fledged industry.
The cost of launching things into orbit has dropped dramatically with the proliferation of commercial space-flight companies. This new availability of space transport is catalyzing a new breed of space entrepreneur. Lumen Digital Ventures is proud to empower them. Just like these innovators can now purchase launch as a service, we can provide many other infrastructure components as a service.
Stars in your eyes
I grew up in India, as an army brat we moved around a lot. I knew lots of big cities with bright lights that drowned out the night sky. From time to time, my father used to take me away from the city – away from the bright lights – to wide open areas where the stars would put on a show.
Space became a life-long interest, along with technology. As a gift, my family wrote my name in the stars, at least by proxy. They found a service that formally named a star after me. So now, when I look up on a clear night, my namesake is looking down at me.
That kind of novelty service was just the beginning. Many new opportunities are opening up as commercial space flight changes the economics of putting things into orbit.
Launching an idea into orbit
Launch is now available as a service, lowering one of the key barriers to even thinking about new innovations in space-based business. A rocket gets your satellite or service into orbit. However, it's not the only piece of infrastructure these businesses need. At Lumen Digital Ventures, we are creating other support infrastructure that can be purchased as a service for these space tech entrepreneurs.
You need a ground station to stay in contact with your satellite or whatever vehicle you placed into orbit. You might think of a ground station as a data center with an antenna attached. Lumen Digital Ventures can offer ground station services the same way we provide many other "aaS" offerings. By turning the capital expense of building a ground station into an operating expense, Lumen Digital Services lowers barriers to entry even further, allowing companies to focus on developing their payloads rather than their balance sheets.
With Lumen Digital Ventures at your side, all you need is an antenna to complete your ground station. And because you don't need to worry about the rest of the technology infrastructure connected to that antenna, you can put more of them wherever you need them, increasing the opportunities for the antenna and satellite to be in line of sight. Those antennas will then collect and transmit data whenever the satellite is overhead. Our adaptive networking and edge compute infrastructure can connect your ground stations for data processing and acting on any insights from the data.
Testing new frontiers
What can this enable? We work with some of the big names in the space tech industry, the ones launching their rockets and ferrying new ideas into orbit. We also work with mid-stage startups doing things that weren't possible before.
Have you read about the proliferation of space junk that could cause hazards for space stations and satellites? There's a company developing clean-up vehicles that can remove space debris.
Are you concerned about connecting people in far-flung developing nations with little infrastructure? We're working with companies on Low Earth Orbit (LEO) and Middle Earth Orbit (MEO) satellites offering non-terrestrial broadband.
These companies are not just exploring the final frontier. They are testing new frontiers, many of which are actually here on Earth. With a space-based solution we can attack problems and opportunities in new ways.
Do you have an idea, a new frontier to test? Let's look up at the night sky together and talk about the future.
This content is provided for informational purposes only and may require additional research and substantiation by the end user. In addition, the information is provided "as is" without any warranty or condition of any kind, either express or implied. Use of this information is at the end user's own risk. Lumen does not warrant that the information will meet the end user's requirements or that the implementation or usage of this information will result in the desired outcome of the end user. This document represents Lumen's products and offerings as of the date of issue. Services not available everywhere. Business customers only. Lumen may change or cancel products and services or substitute similar products and services at its sole discretion without notice. ©2022 Lumen Technologies. All Rights Reserved.
---
Trending Now
You may also like