Why Every Financial Institution Needs a Professional Streaming Solution
---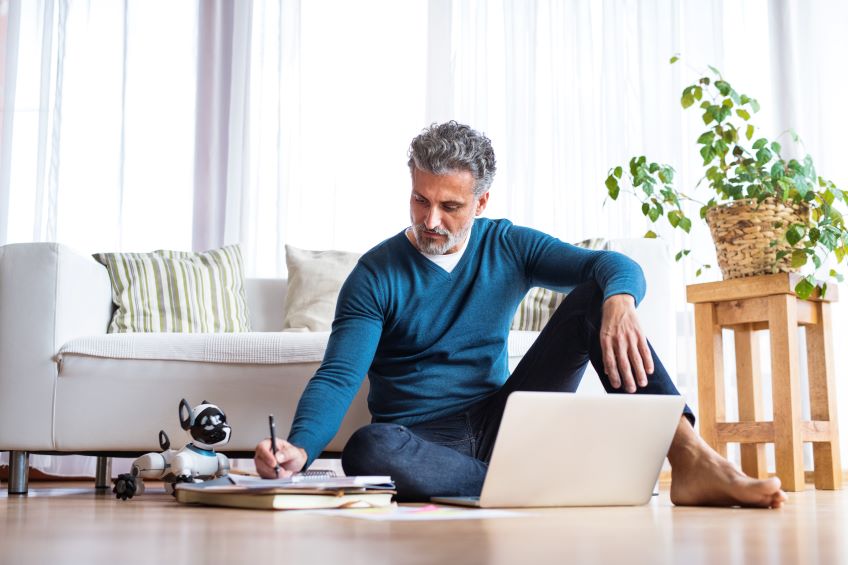 Financial institutions understand the key role investors, employees, and the general public play in perceiving a company. So whether you are helping people buy their first homes or walking a large company through complex financial services, you want to make sure that your message gets across clearly and effectively. That's why Lumen provides financial companies with the premium streaming technology they need: Lumen® Webcasting.
Why Use Webcast Technology?
In a professional landscape where teams are becoming increasingly dispersed (either through remote work or international partnerships) and the need to present to external and internal audiences in various locations at any given time, it is critical for financial institutions to find ways to bring people closer together virtually. The solution is simple: implement effective webcasting technology.
Webcasting software allows you to stream your events, meetings, and messages live to a global audience in real-time and on-demand. Instead of streaming multiple virtual events to match local time zones, webcasting allows you to stream once, meaning your advisors, agents, and clients all receive the same information. Not only does this make information sharing more convenient, but it also helps improve trust and understanding for all involved.
Why Financial Institutions Use Lumen Webcasting
To enterprise-level companies, we are a premium webcasting solution designed for executing polished, versatile communications at scale, flawlessly. Lumen Webcasting enables companies in the financial sector to plan, manage and execute their most important events.
But what about financial institutions specifically? What benefit do they get out of using the Lumen Webcasting platform?
As working from home becomes more and more normal, many financial institutions find that their advisors and clients need to be kept informed of the company's goals, and educated on new policies, industry trends and so much more. Many need a reliable webcast solution as a default. Beyond this, many companies have both a national and internal presence and the most practical way of bringing people together is through the use of webcasting technology to inform, educate and rally. Lumen Webcasting enables banks, finance and insurance companies to keep employees, investors, members, agents and customers informed and engaged.
With webcasting, employees and agents can be kept easily up to date with a company's plans. This can include anything from membership guidelines and plans to market insights and competitive intelligence. This allows a company to efficiently pass on relevant information to their customers.
Financial institutions that provide high-quality information and support to their clients are far more capable of building loyalty and trust with them. Customers who make informed decisions about their financial needs are more engaged and more likely to advocate for the company that helped them. For internal audiences, Human Resource can leverage the software to offer compliance trainings and continuing education requirements to audiences in multiple locations with all the materials available right within the webcast.
As you can see, Lumen Webcasting allows you to continually pass on value from employees to customers, and finally, to your company's long-term revenue.
Is Lumen Webcasting the Right Webcast Software for You?
Many of the top 10 Fortune 500 financial services companies have used our technology. Here are a few use cases:
Timely Market Commentary
Research Distribution
Private Wealth Events
Corporate Benefits Updates and Trainings
Corporate Financial Incentive Presentations (e.g., 401k best practices)
Financial Advisor Updates
Corporate Access / Events
Investor Conferences
Corporate Communications
Crisis Communications
Transaction Announcements
Executive Communications
What is most important to remember is that when you work with Lumen, you are working with an organization with an uncompromising commitment to the customer experience. You will work with our dedicated webcasting customer service team to help ensure that when you need it, help will always be available to you. Your Lumen team will assist you every step of the way, helping you understand how to use what you have purchased to gain the greatest return possible on your webcasting investment. With Lumen, you can be confident you are working with a top technology provider that follows industry best practices and offers comprehensive network and IT services when and if you need them.
This content is provided for informational purposes only and may require additional research and substantiation by the end user. In addition, the information is provided "as is" without any warranty or condition of any kind, either expressed or implied. Use of this information is at the end users' own risk. Lumen does not warrant that the information will meet the end user's requirements or that the implementation or usage of this information will result in the desired outcome of the end user. This document represents Lumen products and offerings as of the date of issue.
---
Trending Now
You may also like