Bridging the Miles: Enhancing Media Delivery from Core to Edge with Device-Side Intelligence
---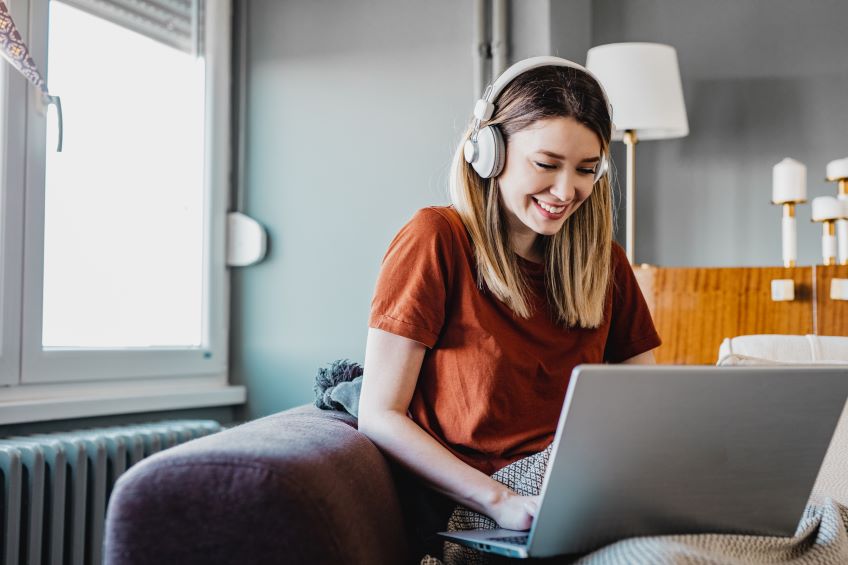 The internet's IP backbone and the many CDN servers and consumer ISP networks connected to it play a vital role in bringing content to consumers.
Over the years, however, our task of delivering rich, immersive media – whether it be UHD video or surround-sound music – has not grown easier. A multiplying number of devices, bandwidth-heavy formats, networks and geographies has made it increasingly difficult to deliver consistent quality to millions of viewers and listeners the world over.
Historically, content distribution has been largely guided by a server-side perspective. Files are encoded in several qualities at origin to accommodate different devices; content delivery networks cache media as close as possible to users to avoid delay; and transport layer controls help correct packet loss in transit.
Unfortunately, despite these many optimizations, the picture is still incomplete when it comes to bridging the gap between a distant server and what an individual device on a specific ISP network is experiencing at a given time. This paradigm has shifted somewhat over the years, with the introduction of technologies such as adaptive bitrate algorithms within the media player, but has not gone as far as to consider putting the device at the center of the delivery workflow.
Today, Lumen takes this approach a step further, opening up the device itself into the delivery ecosystem and harnessing its unique perspective to multi-source content delivery.
Why incorporate intelligence into the device?
The benefits of using device-side intelligence alongside traditional delivery techniques are manifold.
First, devices offer a complimentary and more granular perspective. Because the device sees parameters such as operating system resources, battery performance, CPU usage and last-mile performance in the network, it can dynamically react to changes in its environment.
Server-side intelligence, meanwhile, must either interpret metrics from the device or rely on aggregates. The first approach is prone to inaccuracy, and the second can hide important performance outliers. Both methods make it difficult or impossible to get to those 1% of audio or video streaming sessions that are experiencing playback issues.
Second, in addition to greater granularity, the device can make decisions faster and seamlessly to the end user. The device does not need to wait for a change in DNS entry or other round trip to switch from one CDN to another, or to request content from a peer instead of a server.
Insofar as it is integrated directly into the media player, a device-side CDN load balancer can switch to a different CDN seamlessly on a segment-by-segment basis, meaning that the user will not have to refresh the page or restart the app to be able to continue consuming the content.
Third, device-side delivery – and particularly peer-to-peer based technologies – can help reduce strain on the network by keeping traffic as far out at the edge as possible.
Network-aware peer-to-peer solutions can keep traffic within local ISPs and thereby help avoid needless trips through saturated peering points and back to servers. With the tremendous strain that our rising media consumption has provoked, ensuring overall network health is a primary concern if we hope to get quality content to users. When combined with a strong CDN presence and in-country peering, device-side routing can help further this goal significantly.
Towards hybrid delivery models
Media delivery involves complex interactions from core to the outer edge, and we at Lumen believe in leveraging resources at every step of that journey to enhance the user experience. Because the device has a unique perspective and can direct data in ways that a server cannot, using these two approaches in tandem can help bridge the miles for higher performance and a more robust delivery strategy now and in the future.
With our vast IP network assets, 170 Tbps of global CDN capacity, as well as new device side delivery approaches, Lumen looks forward to helping you keep the video rolling and the music playing.
This blog is provided for informational purposes only and may require additional research and substantiation by the end user. In addition, the information is provided "as is" without any warranty or condition of any kind, either express or implied. Use of this information is at the end user's own risk. Lumen does not warrant that the information will meet the end user's requirements or that the implementation or usage of this information will result in the desired outcome of the end user. ©2021 Lumen Technologies. All Rights Reserved.
---
Trending Now
You may also like