Does MPLS still matter?
Posted On January 12, 2022
---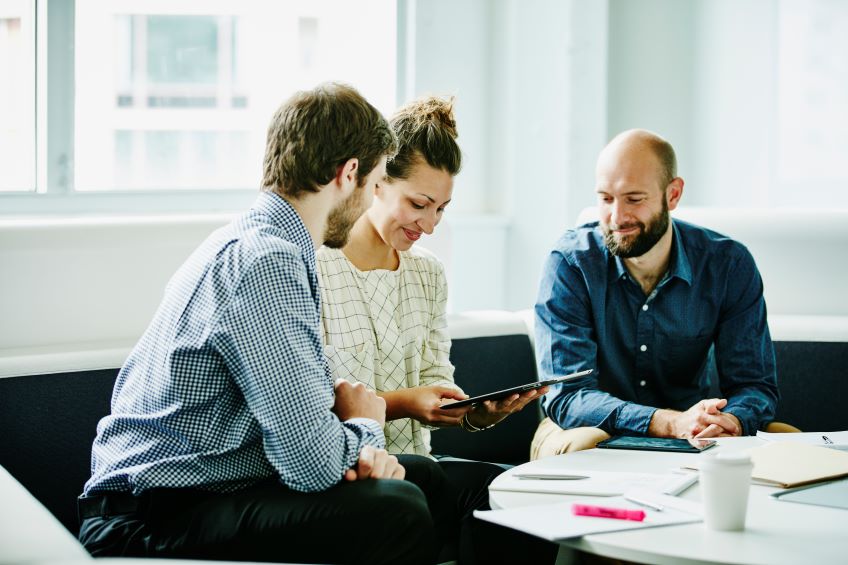 Laurinda Pang, President of Global Customer Success at Lumen, and Andrew Dugan, SVP and Chief Technology Officer at Lumen, discuss the role of MPLS in networks as enterprises increasingly turn to SD-WAN solutions. Watch the video now or continue reading for the complete transcript.
Laurinda: I'm Laurinda Pang, President of Global Customer Success at Lumen. Hearing from our customers and network planners as they navigate the changing WAN landscape and migrate to SD-WAN offerings, a common question keeps popping up: Does MPLS still matter? To dig into this, I recently sat down with Andrew Dugan, Chief Technology Officer at Lumen.
Andrew, thank you so much for sitting down with me today to have this discussion. SD-WAN is just such a hot topic across the industry today, and there are lots of organizations and network planners who are eager to take advantage of the optimization benefits of SD-WAN. But there's a premise out there that MPLS is no longer important, it doesn't play as important of a role as it once did. And I was curious, as a technologist, what are your thoughts on the role of MPLS in the SD-WAN solution?
Andrew: I think MPLS is still very important, very relevant. If I was a network planner, I would start with thinking about what applications I have running in the enterprise. There are a lot more enterprise applications that are becoming increasingly performance sensitive, and those performance-sensitive applications may need MPLS connected to the enterprise still, even with SD-WAN.
SD-WAN can use broadband, it can use wireless, it can use MPLS. But if you have a performance-sensitive application at the enterprise, the connectivity of broadband and wireless may not give you the performance that you need. Broadband and wireless can both have latency, they can both have jitter, non-deterministic from a network perspective. Whereas with MPLS, you can design your network to be much more deterministic and have a higher degree of confidence that the network will perform in the way that your application needs.
Laurinda: So, it's all about the application at the end of the day?
Andrew: Absolutely.
Laurinda: Okay, so connectivity plays a really important role. How do you think about MPLS connectivity in an SD-WAN solution?
Andrew: It's one of the solutions that you should consider within your SD-WAN solution. A lot of customers use SD-WAN in addition to broadband. They'll use the broadband connection for the applications that aren't as performance sensitive. Maybe those applications are in the internet-connected cloud, but they may have other applications running. Those applications may need to go back to a data center where latency and jitter really matter, and in those cases, you'll route that traffic over your MPLS connection.
Even if you have applications running in the cloud, those applications that are performance sensitive, you can have an MPLS connection provide a direct connection to the cloud. So, again, you can have the performance you need for that application.
Laurinda: So, for a layman such as myself, and not a technologist, how do you think about jitter and latency, and how can we think about the role MPLS plays to help avoid that?
Andrew: Maybe an analogy to use is a sports car. If you've got a sports car on the highway, the other cars might represent the other traffic, and the stop and go may represent jitter. In that case, your application is being affected by the traffic around it. You can't control that traffic over connections that might include broadband or wireless. And so, if you're stuck in traffic, it doesn't matter how fast your car can go.
If you have MPLS, you can more easily control how your application is performing because you can control how much traffic you're putting on, essentially, your private lane on the highway.
Laurinda: Wow, it's like an express lane, effectively.
Andrew: Exactly.
Laurinda: Good. So, how is Lumen helping customers with SD-WAN?
Andrew: Lumen has a number of solutions available, we do have SD-WAN offers from leading companies like VMware, Cisco and Versa. But we can couple those SD-WAN solutions with the right underlying network connectivity.
If your applications need internet and broadband, if they work fine over that kind of network connectivity, we can provide that. If your applications need higher performance and they need to avoid that jitter and latency, we can provide MPLS connections. Those MPLS connections can go to your data center, they go to your other enterprise locations, or they can even go to the public cloud.
We can build a network that meets the needs of your specific applications.
This blog is provided for informational purposes only and may require additional research and substantiation by the end user. In addition, the information is provided "as is" without any warranty or condition of any kind, either express or implied. Use of this information is at the end user's own risk. Lumen does not warrant that the information will meet the end user's requirements or that the implementation or usage of this information will result in the desired outcome of the end user. This document represents Lumen's products and offerings as of the date of issue. Services not available everywhere. Business customers only. Lumen may change or cancel products and services or substitute similar products and services at its sole discretion without notice. ©2021 Lumen Technologies. All Rights Reserved.
---
Trending Now
You may also like