ESnet6 powers scientific research around the world
Posted On January 10, 2023
---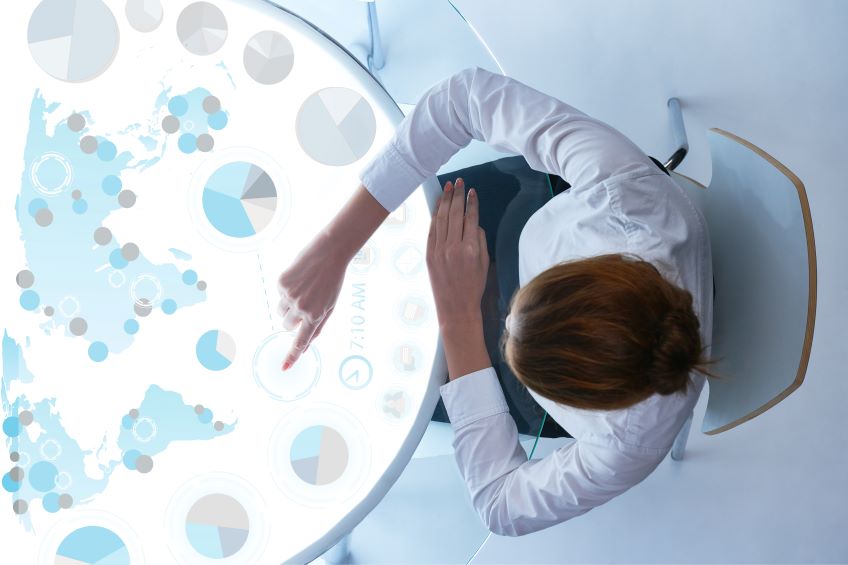 Datasets are growing in size and complexity for every organization. But, what if you're studying cosmic data, modeling climate change or investigating the intricacies of atomic physics? And now, what if your colleagues are spread out all over the world, doing their own incredibly complicated experiments and creating even more data to share with you?
The amount of data that is shared around the world today is truly staggering. So how do you facilitate it in a secure, efficient and reasonable way? You design a purpose-built network that evolves with the needs of its users.
That's the job of the U.S. Department of Energy's (DOE) Energy Sciences Network (ESnet), headquartered at Lawrence Berkeley National Laboratory. Lumen is proud to have participated in the recent unveiling of ESnet6, the latest iteration of this groundbreaking network and collaboration effort. I spoke at the launch of this amazing research network.
ESnet6 brings the bandwidth, speed, scalability and security that thousands of researchers and scientists around the world need to explore our world and help create a better future.
Lumen network enables ESnet6 U.S. footprint
Lumen has been a long-time collaborator and partner with ESnet, which operates an international network dedicated to DOE scientific research. ESnet has an inspiring vision that research should not be constrained by the physical location of researchers, instruments or computational resources. Brilliant minds should be able to collaborate across borders and disciplines.
We are proud to support those aspirations with our high-speed fiber-optic cable and colocation space in the U.S. ESnet has seen an impressive 60 percent annual growth in traffic over the last 30 years, including transmission of over 1.1 Terabytes of data in 2021.
Lumen provides the backbone fiber network for ESnet within the continental U.S. with a network footprint of more than 15,000 miles of fiber-optic cable. Our connectivity is adding new capabilities for ESnet to manage the immense data flows involved in DOE's cutting-edge research.
Paths for large data transfers from experimental instruments can now be shared and analyzed by geographically distributed supercomputers in real time. Key data needed by a researcher in a certain location can now be cached at the local edge to reduce latency issues and accelerate scientific discovery. These advances are necessary because new instruments—telescopes, particle colliders and many more—are gathering data in increasing volumes.
High-speed, high-bandwidth connections mean the DOE can transmit more data quickly to the agency's research sites, including its national labs and supercomputing centers. ESnet6 offers link speeds ranging from 400 Gigabits per second to 1 Terabit per second (Tbps) that provide lightning-fast data transfers between connected facilities. Today, ESnet provides 46.1 Tbps of aggregate bandwidth.
ESnet has long served as the DOE's "data circulatory system" that connects tens of thousands of researchers not only with each other, but also with global research and education institutions like the CERN Large Hadron Collider (LHC) in Geneva, Switzerland. And those connections are now faster than ever, ready to guide us all into the future.
We encourage you to learn more about ESnet6. Then let's talk about what you see in your own future.
This content is provided for informational purposes only and may require additional research and substantiation by the end user. In addition, the information is provided "as is" without any warranty or condition of any kind, either express or implied. Use of this information is at the end user's own risk. Lumen does not warrant that the information will meet the end user's requirements or that the implementation or usage of this information will result in the desired outcome of the end user. All third-party company and product or service names referenced in this article are for identification purposes only and do not imply endorsement or affiliation with Lumen. This document represents Lumen products and offerings as of the date of issue.
---
Trending Now
You may also like