From POTS to PANS—It's Time!
---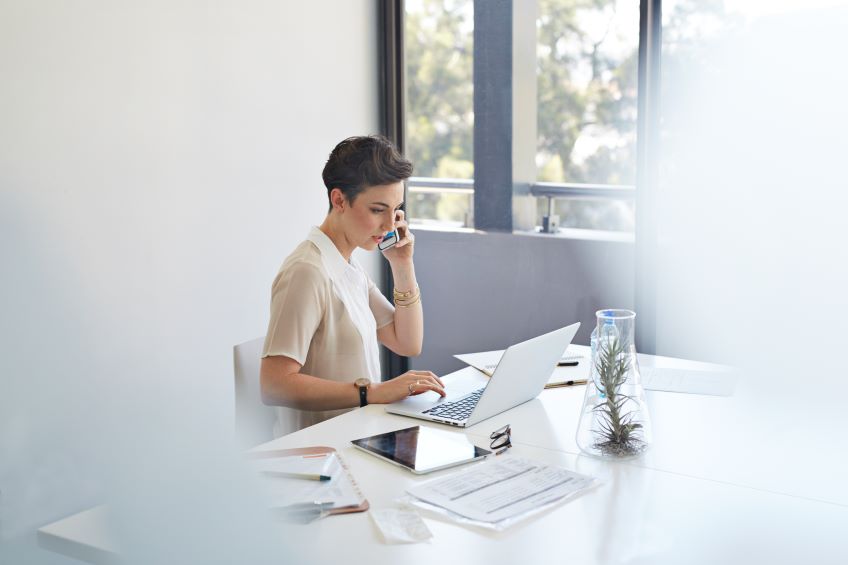 Few technologies have exhibited the staying power of basic analog phone services. Affectionately known as POTS (Plain Old Telephone Service), the earliest commercial analog phone systems were introduced in the late 1870s, and millions of POTS lines remain active in the United States today.
Since the advent of digital phone services in the 1980s, however, technology has advanced rapidly to the point where maintaining POTS lines makes less and less sense, given the lack of flexibility and features. Furthermore, as POTS landlines become more expensive—or are completely phased out by telecom operators—it's time for any POTS business customer to think about transitioning to a newer generation of technology: like VoIP (Voice over Internet Protocol).
What PANS Have to Offer
For any business still using POTS, now more than ever it's time to consider PANS, or Pretty Amazing New Stuff! In line with other technology transitions, such as the move from CDs to music streaming services or the cutoff of analog over-the-air TV transmission in 2009, analog phone services are rapidly transitioning to keep pace with the all-digital modern world.
Are you a POTS customer? Here are some questions to ask and other issues to consider as you ponder the implications of moving toward more advanced communications services.
How are your current telephony services being used? Are your current POTS lines used for standard telephony, i.e., regular inbound and outbound voice calls? Or they are used for specific applications like faxes, security monitoring or elevators? Having a clear understanding of your requirements will facilitate more productive conversations with any service provider as you consider options.
What are your business needs today? Newer voice services come with many capabilities that offer real business benefit above and beyond what basic POTS can deliver—like advanced call-forwarding rules, auto attendant, voicemail-to-email integration and the ability through software to turn your computer into a "soft phone." Take time to have any provider explain these features and understand how they might add value to your business.
Compare costs. Providers often dangle promises of "cost savings" as an incentive to move to a newer service, but there may be more than a monthly price cut to consider. Remember to look at your total costs, including necessary equipment changes or upgrades. Ask providers about offers you might be eligible for to help cover those transition costs. It's important to also keep in mind that POTS prices will continue to rise as subscriber levels decline and the expense of maintaining the aging infrastructure falls on fewer companies. In this way, waiting to migrate to VoIP solutions could in fact be the costlier option over time.
What Internet access do you have? Customers generally use a standard Internet connection when moving from POTS to VoIP, so make sure your current Internet service is appropriate. Consider your bandwidth (both upload and download speeds) and service level agreements (expected uptime or availability).
Think about business continuity in the event of failures. If your Internet connection goes down at one site, VoIP services provide the flexibility to route incoming calls to other sites, but would that work for your business? You might consider LTE cellular back-up, which allows you to easily combine a primary fiber-based Internet service with automatic LTE backup in the event of failure.
Navigating the Switch
POTS are simple … PANS introduce more options, functionality and, yes, sometimes confusion with buzzwords and technology acronyms. To help navigate through this technology and alphabet soup, you need a trusted provider like Lumen that will talk to you in plain and simple terms and help advise the right choice for your business. If you're an existing Lumen customer, then contact your Customer Success Professional for open, transparent communication and a personalized recommendation that will evolve with your needs. If you are not doing business with Lumen today, reach out to start a conversation about harnessing the power of the Lumen platform to drive your business forward.
Of course, it's possible that your POTS lines already meet your current needs and you don't require additional functionality—if that's the case, be sure to check out part two of this blog series: "Why Newer Isn't Always Better: Loyalty to Legacy Voice."
This content is provided for informational purposes only and may require additional research and substantiation by the end user. In addition, the information is provided "as is" without any warranty or condition of any kind, either express or implied. Use of this information is at the end user's own risk. Lumen does not warrant that the information will meet the end user's requirements or that the implementation or usage of this information will result in the desired outcome of the end user. This document represents Lumen's products and offerings as of the date of issue. Services not available everywhere. Business customers only. Lumen may change or cancel products and services or substitute similar products and services at its sole discretion without notice. ©2021 Lumen Technologies. All Rights Reserved.
---
Trending Now
You may also like