Holistic Web Protection Market to reach $3.63bn by 2025; comprised of DDoS Mitigation, WAF, BRM Security Technologies
---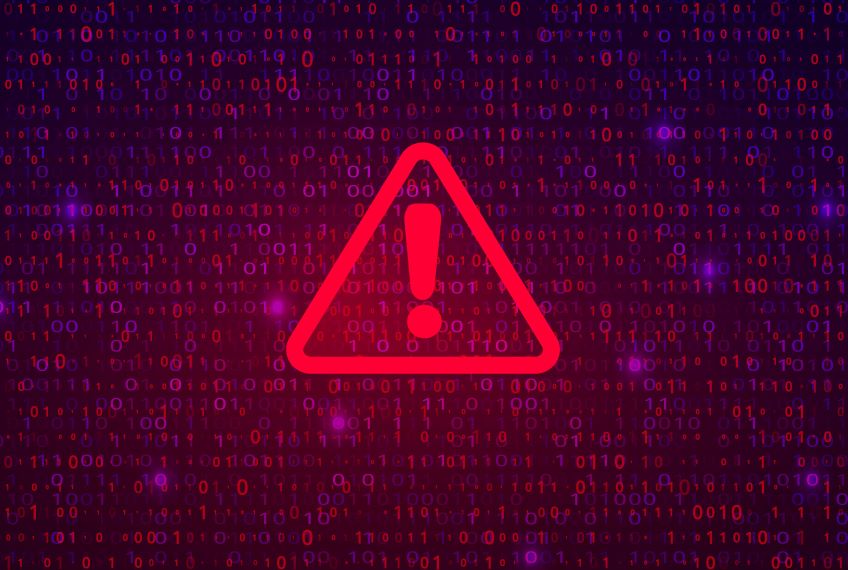 As the toll of the pandemic continues to plague nearly every sector of the economy, the cybersecurity landscape is seeing attack after attack from bad actors that are finding opportunities to capitalize on the chaos. As such, the demand for Holistic Web Protection solutions, an emerging category of security solutions, which integrates three key security technologies: distributed denial of service (DDoS) mitigation, web application firewall (WAF), and bot risk management (BRM) is accelerating and projected to reach $3.63B by 2025.
With the surge in businesses moving more or all of their operations online, many without holistic web protection and their accompanying security policies in place, threat actors have been largely left unchecked.  The pandemic-induced paradigm shift to a remote world was followed by the launch of bad bot attacks and DDoS attacks with the goal of disrupting online activities. Such factors as the growing sophistication of attacks and the lack of cybersecurity professionals make a compelling case for the adoption of Holistic Web Protection solutions.
To put this into perspective, cybersecurity experts have seen a dramatic rise in sophisticated DDoS attacks in recent months. Downtime from these events cost businesses an average of $221,000, so the speed to react is more critical than ever. In its Q3 2020 Threat Report, Nexusguard revealed that a whopping 99.5% of cyber-threats in the quarter were 'large-scale attacks', with a high chance of overwhelming systems with high volumes of malicious traffic.
The online gaming and gambling industries were hit particularly hard in Q3 2020 – reported to have been attacked 77% of the time resulting from their growing popularity amid strict lockdowns around the world. In nearly all cases (99.4%) single vector attacks were present where perpetrators occupy all bandwidth, causing the gamers to experience disruptions and downtime. Though online gaming has been plagued with DDoS attacks, they are not alone. No industry is immune to a potential DDoS attack. Any business with online presence or e-commerce capabilities could fall victim to these damaging and costly attacks.
As a result of the widespread threat landscape, there are many sectors that are fueling the demand for these solutions. The primary game-changers are currently retail, banking and technology sectors that are driving the global holistic web protection market, according to new findings from Frost & Sullivan. Lumen Technologies (Lumen) is one tech player leading the charge having been recognized by Frost & Sullivan with the 2021 Best Practices New Product Innovation Award in the Holistic Web Protection Market.
Enterprises across the world are looking for ways to strengthen their security posture with state-of-the-art products and services.  The Lumen security strategy focuses on enhancing the customer experience by providing a built-in, informed, automatic, and tailored security solution that brings together DDoS, WAF, and BRM technologies.
Lumen has a unique visibility of the global internet backbone; because of this visibility the company can see threats that other platforms cannot; i.e., Lumen can see and stop threats in real time. This visibility enables Lumen to harness threat intelligence, enriched using Black Lotus Labs, the company's research division. Black Lotus Labs advances an understanding of the threat landscape and leads the company's development of new threat detection and mitigation methods. Furthermore, Lumen uses Black Lotus Labs global threat intelligence to provide faster and more effective DDoS mitigation to its customers.
Learn more about how Lumen Technologies approach to Holistic Web Protection can help secure your business.
Sources:
https://news.lumen.com/2020-10-28-Lumen-automates-DDoS-mitigation-as-attacks-surge-worldwide
https://securitybrief.eu/story/holistic-web-protection-market-to-reach-3-63bn-by-2025
https://securitybrief.eu/story/online-gaming-a-hotbed-for-ddos-attacks-report
2021 Frost & Sullivan, New Product Innovation Award – The Global Holistic Web Protection Market Excellence in Best Practices
* The Lumen brand was launched on September 14, 2020. As a result, CenturyLink, Inc. is referred to as Lumen Technologies, or simply Lumen. The legal name CenturyLink, Inc. is expected to be formally changed to Lumen Technologies, Inc. upon the completion of all applicable requirements.
This content is provided for informational purposes only and may require additional research and substantiation by the end user. In addition, the information is provided "as is" without any warranty or condition of any kind, either express or implied. Use of this information is at the end user's own risk. Lumen does not warrant that the information will meet the end user's requirements or that the implementation or usage of this information will result in the desired outcome of the end user. This document represents Lumen's products and offerings as of the date of issue. Services not available everywhere. Business customers only. Lumen may change or cancel products and services or substitute similar products and services at its sole discretion without notice. ©2021 Lumen Technologies. All Rights Reserved. 
---
Trending Now
You may also like