It's Time for the Next Generation of 9-1-1
Posted On February 18, 2021
---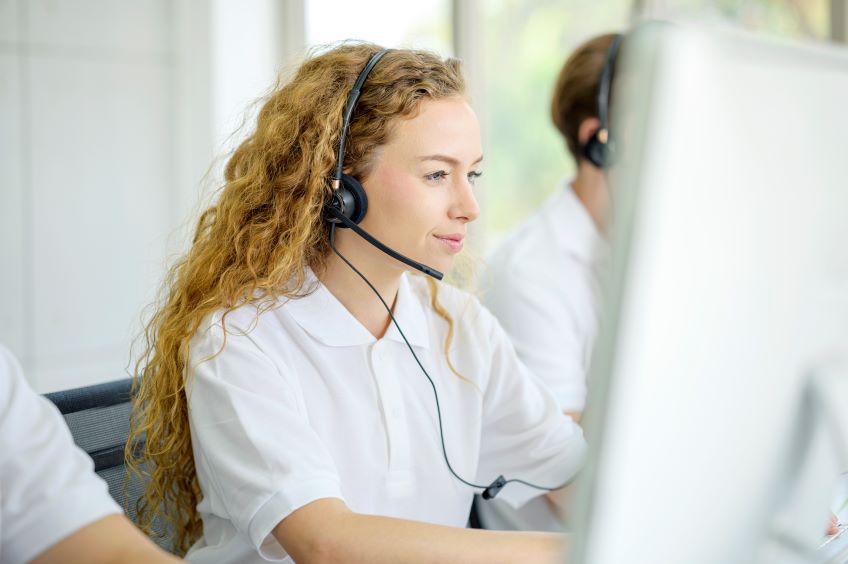 Did you know that the 9-1-1 emergency number for public safety is more than 50 years old? A 1966 study by the National Academy of Sciences identified a growing number of injuries and deaths because first responders weren't notified quickly enough about accidents or fires. One of the study's suggestions was a single national number to summon help. The first 9-1-1 system debuted in Haleyville, Alabama, in February 1968.
But that was a much simpler time, in terms of communications systems. People were tied to relatively simple landline systems and rotary-dialing phones. Everything is different today – call 9-1-1 as you're driving down the highway to report an accident you just witnessed, and your call gets routed automatically to the first responders for your physical location, for example.
This means state public safety agencies must account not only for population growth, but for the constantly evolving technology and systems landscape, such as cellular networks, widespread Wi-Fi and voice-over IP (VOIP).
As public safety agencies work to adapt to this new environment, Lumen has created a Next Generation 9-1-1 (NG9-1-1) solution that includes a dedicated public safety network operations center and a customer portal to manage their 9-1-1 systems.
Why agencies need NG9-1-1
Applications are the interface between our next-generation technologies and how customers realize the benefits they promise. These applications and technologies are the way to provide experiences that are customized for each customer's needs. But to get those benefits, the applications require minimal delay (latency) in transmitting, processing and receiving data.
The ability of public safety organizations to take advantage of next-generation technologies and applications hinges on an intelligent platform that builds on adaptive infrastructure and orchestration to help bring compute resources closer to the point of digital integration.
Ultimately, the world needs a new architectural platform that has been designed to support the intensive performance requirements of NG9-1-1. Updating the 9-1-1 infrastructure across the United States improves public emergency communications services in an increasingly wireless, mobile society. In addition to calling 9-1-1 from a phone, it allows the general public to transmit text, images, video and data to the 9-1-1 center – now referred to as a Public Safety Answering Point or PSAP. Taking this approach moves away from the traditional 9-1-1 service and toward IP and SD-WAN-based solutions, improving reliability in delivering critical 9-1-1 calls and messages.
Pursuing NG9-1-1 transformation in a resource-constrained environment
We all know public safety budgets always have too many demands on them and too few dollars. And IT transformation, no matter how needed, is always viewed as an expensive, risky proposition.
That's why Lumen NG9-1-1 methodology uses a robust set of "building blocks" to construct solutions unique to each customer. This allows the customer to migrate to NG9-1-1 over time, with the features and priorities it considers most important. For instance, its PSAP applications can exist on site, or can be migrated to managed services delivered across the Lumen Emergency Services IP Network (ESInet).
As new data sources are created, they can be housed at central locations and transmitted via the ESInet to the PSAP or to a Fusion Center, where the data can be analyzed and put into action. Customers can have their own designs, with their own timelines – which also means they don't have to figure out an entire 10-year plan, only what their next step will be.
PSAPs must deal with continually evolving financial, technical and operational challenges. Using a Lumen solution, those PSAPs can do more with less by reducing call time with streamlined processes, enhanced call control and customization to meet their unique needs. It allows the PSAPs to maximize their limited resources and budgets while showing a clear return on investment.
And by upgrading to a Lumen NG9-1-1 solution, using its building-blocks approach, customers will be able to incorporate new applications as they are discovered, adding even more value to customers, users, and citizens.
But, with the addition of new applications and data comes the need for additional security. Not only are the Lumen public safety solutions monitored by a 24x7x365 dedicated network operations center (NOC) but our network footprint and visibility into global traffic flows give us the key advantage to protect our customers' data and applications by scrubbing malicious traffic, identifying and disabling botnet command and control centers and enabling services like DDoS mitigation and threat intelligence. So, everything from the network to the applications that run on that network can run more seamlessly and securely.
Real-world examples
Pima County, Arizona, needed to move to NG9-1-1, but its capital-intensive model of owning and maintaining all the pieces of the solution was not feasible. The county worked with Lumen to build an end-to-end migration solution that addressed technology, cost containment and staff training. The Pima County 9-1-1 coordinator said using a fully managed service allows the agency to spend dollars wisely and evolve the solution as technology advances.
Using the Lumen solution, Pima County 9-1-1 services are now saving approximately $30,000 per month in operating costs, and the county saved millions in capital costs. More importantly, the NG9-1-1 system can help the county save lives and property by providing public safety personnel the information they need to respond quickly and appropriately to emergencies.
If a PSAP is the heart of the emergency response system, the networks leading to and from it are the nervous system that makes action possible. One state's Public Safety Department faced the challenge of upgrading 28 different PSAPs statewide, along with two backup sites. They served a combination of city and rural areas. The equipment was aging and could not handle the transition to next-generation 9-1-1. The whole state needed to migrate together, so state leadership stepped in to pull all the agencies together into a unified plan.
In coordination, state and local officials devised their plan – they agreed they wanted a single new provider to manage the network and offer ongoing support to call routing systems in each PSAP, and they chose Lumen in the RFP process. Working with those state and local officials, Lumen architected an end-to-end solution for the statewide next-generation 9-1-1 network. The PSAPs will be connected to each other and to the public via the Lumen carrier-class MPLS backbone network. The IP-based network provides large bandwidth for video, text and other digital inputs from the public, and can route calls based on location to the appropriate PSAP.
Inside the 28 PSAPs, Lumen is deploying its Managed Emergency Call Handling (MECH) system. This software framework sets up calls for dispatchers to handle and integrates any additional data, such as geographic information or video for the dispatcher's use. MECH also provides the ability for dispatchers who must abandon a PSAP because of damage or a potential threat of disaster to login at a backup site and maintain full functionality for their region.
The move to the IP network effectively future-proofs the entire state's 9-1-1 system because of the coordination between state and local agencies. There already is a roadmap for incorporating additional functionality over time, including the prospect of connecting the state's system to the 9-1-1 systems in adjacent states to enable collaboration on region-wide disaster or recovery operations.
The year 2020 dealt everyone a hand that no one had anticipated, including PSAPs struggling with their workspaces becoming infected. But using a cloud-based managed environment can help keep them operational while keeping their staffs safe, something NG9-1-1 is designed to deliver.
Learn more about Lumen public safety solutions.
This content is provided for informational purposes only and may require additional research and substantiation by the end user. In addition, the information is provided "as is" without any warranty or condition of any kind, either express or implied. Use of this information is at the end user's own risk. Lumen does not warrant that the information will meet the end user's requirements or that the implementation or usage of this information will result in the desired outcome of the end user. This document represents Lumen's products and offerings as of the date of issue. Services not available everywhere. Business customers only. Lumen may change or cancel products and services or substitute similar products and services at its sole discretion without notice. ©2021 Lumen Technologies. All Rights Reserved.
---
Trending Now
You may also like