January: Looking Back To Move Ahead
Posted On January 27, 2021
---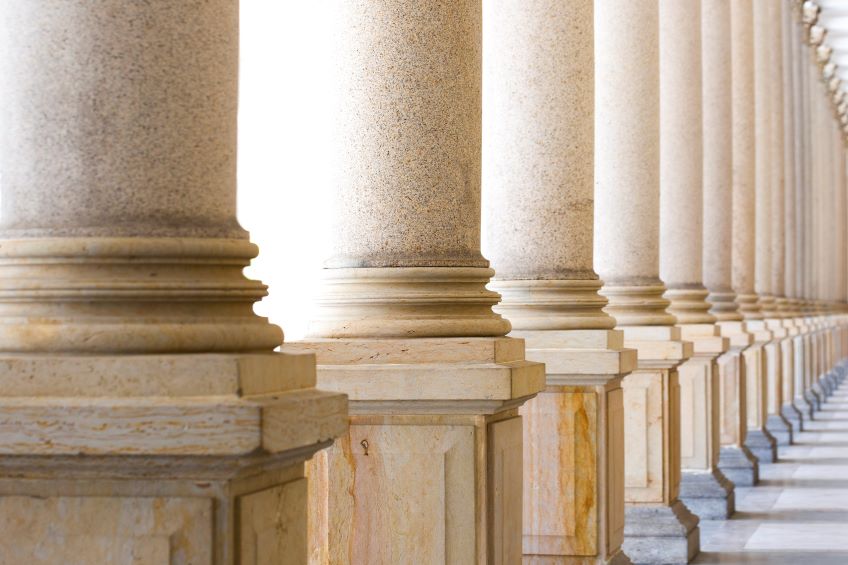 Ah, January – the time of new beginnings! This is the month named for the Roman god Janus, the god of doorways, who had two faces so he could look backwards and forward at the same time.
As we approach the end of the first month in 2021, I want to share the news that our federal government business is now officially known as Lumen Technologies Government Solutions, Inc. While our legal name has changed, our commitment to serving the mission remains the same.
Looking back
In that spirit, we all know in retrospect that 2020 was a momentous year, full of challenges but also triumphs. Our customers, our government at all levels and our company adapted to an historic pandemic. Lumen rose to meet the challenge, and here are a few examples:
In the healthcare sector, we upgraded public sector customers' internet capacity to respond to the increased demand and stress on their networks.
We waived installation fees and donated 12 months of high-capacity network services for the U.S. Naval Ship Mercy when it was sent to the Port of Los Angeles.
We provided free connectivity to temporary field hospitals.
We provided increased network and toll-free capacity to support Zoom call centers, which also helped increase broadband speeds for residential customers and empowered them to work from the safety of their own homes.
We continued to serve the mission of our customers by responding to hundreds of proposals from federal, state and local governments and education institutions looking to solve IT challenges and meet citizen requirements.
And while the pandemic reshaped everything from our economy to society and politics, Lumen Public Sector continued to meet both the existing and emerging needs of its federal, state and local government customers. We supported government customers in a new environment with more distributed endpoints and critical mobile phone apps, such as health department alerts notifying users who may have been exposed to the coronavirus. Lumen is supporting these mission critical efforts, and many more.
And in the midst of all this, in September we changed our brand name to Lumen Technologies, which combines our heritage and legacy with our vision of what the future will look like during the 4th Industrial Revolution. We are built for a future driven by smart things, applications and digital services that are transforming how everyone and everything interacts.
Looking ahead
Looking back teaches us a lot, like how resilient people and entire organizations can be in the face of adversity and during challenging times. But looking ahead is where things are both exciting and promising. The changes brought about by the pandemic shows how fast and exciting the government can move when it comes to transforming its IT systems.
As part of transition to a new administration, the American Rescue Plan calls investments in federal IT modernization "an urgent national security issue." It requests $9 billion for the federal Technology Modernization Fund – which is more than a 3,000% increase over fiscal year 2020 levels – which would provide a huge boost to agencies' ability to not just upgrade their systems, but to really embrace emerging technologies that will empower citizens and government alike. And on the state and local side, the $908 billion Federal Stimulus Package extends pandemic funding relief until the end of this year, with $82 billion to support education and a $7 billion increase for broadband. This is where the Lumen Public Sector's solutions pillars  can create a foundation to address the IT challenges that our customers face:
Lumen is prepared for this new operating environment. Backed by one of the world's largest and most interconnected networks, we believe consistent, resilient, high-bandwidth connections are more essential than ever. Guided by our belief that humanity is at its best when technology advances the way we live and work, we are committed to the missions of the public sector.
At some point, hopefully sooner rather than later, the pandemic will end. Life at home and at work will begin to coalesce into a new kind of normal. No one knows yet what that will look like exactly or which new customer requirements will emerge to reflect it. But, I'm absolutely positive that when government and industry work together, we can and will rise to the challenges ahead of us this year.
Learn more about Lumen solutions for the public sector.
This content is provided for informational purposes only and may require additional research and substantiation by the end user. In addition, the information is provided "as is" without any warranty or condition of any kind, either express or implied. Use of this information is at the end user's own risk. Lumen does not warrant that the information will meet the end user's requirements or that the implementation or usage of this information will result in the desired outcome of the end user. This document represents Lumen's products and offerings as of the date of issue. Services not available everywhere. Business customers only. Lumen may change or cancel products and services or substitute similar products and services at its sole discretion without notice. ©2021 Lumen Technologies. All Rights Reserved.
---
Trending Now
You may also like