Public Sector Looks ahead to 2022
Posted On December 15, 2021
---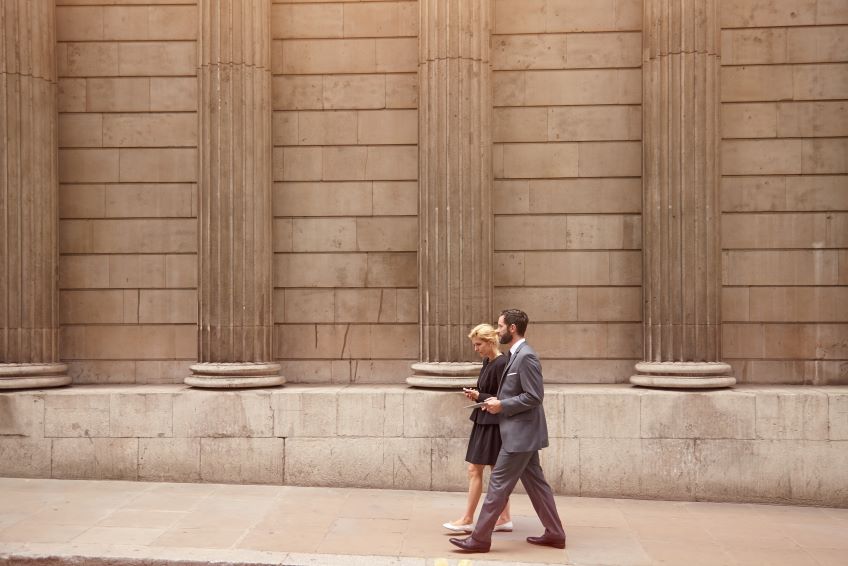 The last year came with many hopes and challenges. The public sector navigated the ongoing pandemic, cyber-attacks, advances in technology and many other issues both large and small. We at Lumen are proud to have helped our customers weather the present situation and plan for the future.
This time of year, we usually look back but instead I want to look forward by focusing on three key developments from 2021 that help set the landscape for what's coming in 2022.
What's next: Public sector CIOs are rockstars and their concerts will sell out
The opening of 2021 saw the real fallout of the Solar Winds attack on America's IT infrastructure, which heightened an already tense public sector environment around cybersecurity. As 2022 begins, cybersecurity remains top of mind for public sector IT. A seasoned CIO or CTO who understands how to meet an organization's unique IT needs will hold the undivided attention of not only their leadership, but citizens and the media as well.
Solar Winds was a "supply chain attack," exploiting vulnerabilities in a piece of software that contributes to a larger solution. This changes the equation for public sector IT people in determining what is trusted and what is suspect and shines the spotlight on their work. For state and local governments, this high-profile event added to their ongoing concerns around ransomware attacks taking infrastructure and vital data hostage around the nation.
Looking forward, at the federal level, implementation of the Trusted Internet Connections 3.0 (TIC) guidelines will really begin in earnest. Across the public sector, Endpoint Detection and Response (EDR) and Virtual Security Operations Centers (vSOC) will be key additions to raising the resiliency of public sector cybersecurity. Zero Trust Architecture that builds custom profiles for each user and access point will become increasingly important, especially as the public sector workforce adopts a hybrid approach to where they work. As security permeates the citizen experience, CIOs and CTOs will continue to gain prominence.
What's next: Hybrid workforces will influence IT budgets long-term
The year started with great hopes that vaccines would return the economy and life to some sense of normality. The public sector, like many organizations, envisioned bringing workers back to the office. Unfortunately, ongoing pandemic concerns changed those plans in mid-stride.
Workforces that adapted to remote work already had much of the IT infrastructure in place. As 2022 dawns, two potential realities emerge with it. The first is that the 2020 scramble to put work-from-home infrastructure in place presupposed that it was a temporary situation. This piece-meal introduction of technology will stress existing IT infrastructure. Things that were done quickly might need to be rethought or bolstered from a security, usability or architectural resiliency standpoint.
The second reality is that working in the office or at home is no longer viewed as an either/or proposition. A hybrid workforce is taking shape across the country and the public sector is no different. A given worker might log into the network from home one day, the office the next and somewhere in the field the day after that. Different devices could be used each time, leading to security concerns around authentication and resource access. Users may also encounter bandwidth issues for high data usage such as videoconferencing in certain places.
As work-from-home situations give way to hybrid workforce models, the technology underpinnings need to be examined with an updated yardstick. Leaders will need to take a holistic approach and invest in a solid, secure foundation, like edge computing, to succeed. The hybrid workforce will be a new way of operating. But, it won't be the only one.
What's next: Governments will drive modernization as early tech adopters
You don't have to be a big city with a big budget to serve citizens with the latest technology. With adoption happening at all levels of government (federal, state and local), organizations will become increasingly nimble by learning to strip away layers of bureaucracy and embracing collaboration, so decisions are made quickly. The last year saw an explosion of collaboration tools and the need to adjust bandwidth on the fly through things like software-defined networking.
The new year will continue this trend toward using digital technology to drive efficiencies in IT operations. One trend I see is the growth of the cloud-based contact center. By moving the digital machinery of managing a contact center out of physical buildings and into the cloud, the contact center can be modernized. It frees up space, distributes it to where employees are located rather than concentrating employees into one spot and can lower both real estate and operating expenses.
The contact center is one aspect of an accelerating movement to the cloud for the public sector. With the pandemic scramble largely behind us, budgets and management can focus on the return to longer-term projects aimed at increasing communications among agencies and serving citizens better.
A new year dawns
After navigating all the ups and downs of the last two years, I sense a return to optimism in the public sector conversations I'm having with customers. Global uncertainty has given way to perseverance, collaboration and determination to shape a data driven, citizen-centric future.  That's a future I look forward to embracing as we begin the new year.
This blog is provided for informational purposes only and may require additional research and substantiation by the end user. In addition, the information is provided "as is" without any warranty or condition of any kind, either express or implied. Use of this information is at the end user's own risk. Lumen does not warrant that the information will meet the end user's requirements or that the implementation or usage of this information will result in the desired outcome of the end user. ©2021 Lumen Technologies. All Rights Reserved.
---
Trending Now
You may also like