Retaining a Diverse Workforce—A Targeted Approach for Organizational Success
Posted On September 30, 2021
---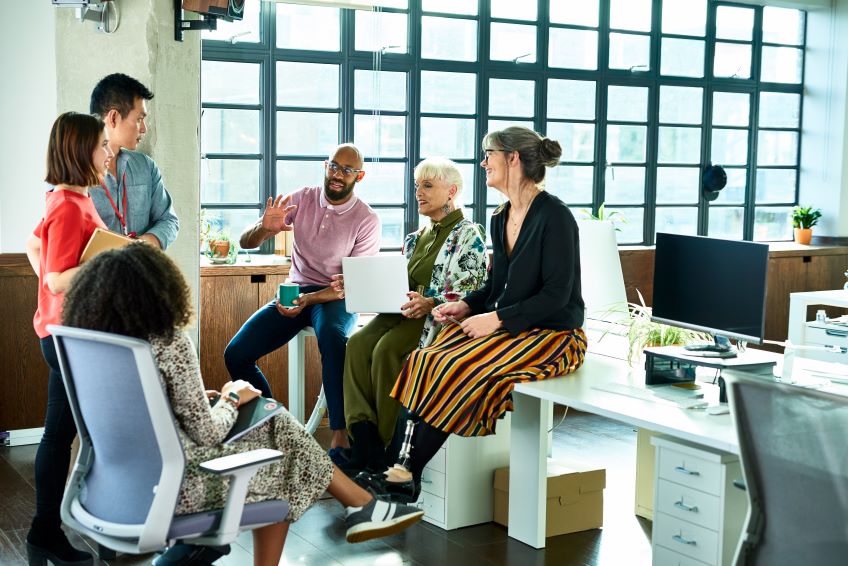 Imagine a high performing, engaged, innovative workforce driving stellar business results in an inclusive culture where everyone can be their authentic selves. To some, it may seem like a wish list – but to the people of Lumen, it's just the right way to work. Building our inclusive, engaged culture is at the heart of what Lumen is striving for as a company. For us, it's not just the right thing to do, but a critical part of our overall business strategy and to ensuring our success as a company.
I'm excited to have the opportunity to share insights with the audience at VMWorld 2021 as to how organizations like Lumen work to drive diversity, equity, inclusion and belonging — DEIB for short — as a crucial way to attract and keep a diverse workforce.
Lumen has a long-standing relationship with VMware. Our forward leaning partnership goes beyond our mutual goal to provide the enterprise with solutions that allow them to accelerate innovation and transform into a truly digital business. Our core purposes are also aligned: Lumen's is to further human progress through technology, and VMware's is to be a force for good, from its breakthrough innovations to its global impact.
Improving diversity and inclusion at Lumen is key to our mission to further human progress through technology. Diversity is an important conversation that is happening across the technology industry.  As Lumen's Chief Diversity and Inclusion Officer, I see hiring and retaining diverse talent as two goals of equal importance. While hiring helps increase diverse representation, sustained organizational success lies in retaining a diverse workforce. I firmly believe this path begins with a targeted approach. For best practices, I have three recommendations.
First, collect and analyze quantitative and qualitative data. You must have an understanding of the current state of your culture. This data can be obtained from employee experience survey results, exit interview themes, listening sessions, promotion rates, pay/equity detail and turnover whether voluntary or involuntary.
Second, use that data. It's more than just something you talk about. It is actionable. Use it to identify areas of opportunity for diverse employee retention and implement targeted strategies to address​ these specific opportunities. For example, providing opportunities for feedback about your DEIB efforts, improving talent practices to drive fairness, equity and inclusion and implementing other ways to address employee experience.
​Finally, take a workplace DNA test. Focus on your workplace culture. To sustain improvements and make progress, DEIB must be part of the organization's DNA. A good way to ascertain this is by​ continuously addressing the following questions:
Do employees feel included?​
Can employees be their authentic selves?​
Are employees comfortable voicing opinions that differ from others?​
Is decision-making inclusive?
Fostering a culture of inclusion and belonging is paramount to the success of any diversity, equity, inclusion, and belonging strategy. That way, DEIB is part of your hiring practices and other moments that matter to employees, driving an inclusive culture, one in which a high performing, authentic, diverse workforce can thrive and deliver stellar results.
---
Trending Now
You may also like