Securing retail operations in a new landscape
Posted On October 6, 2022
---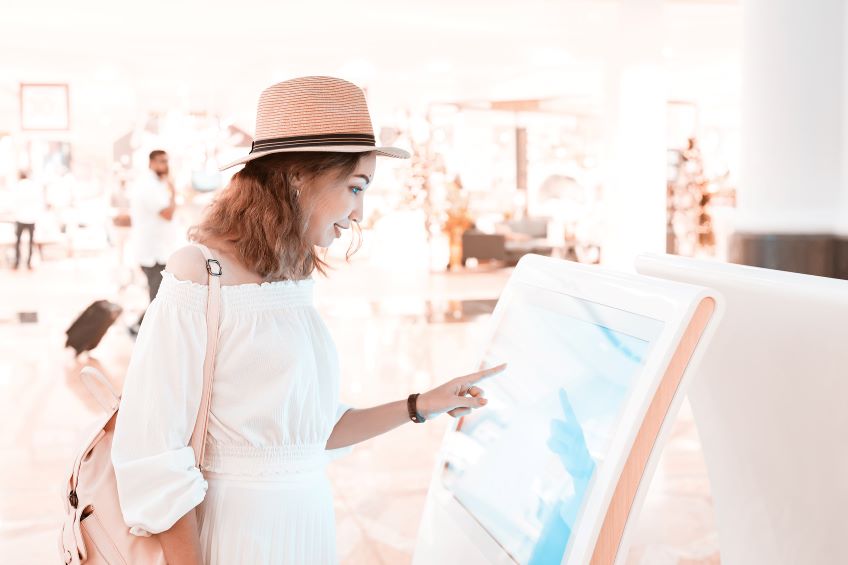 Retailers have long lived by the mantra: The customer is always right. It's a great sentiment that benefits consumers who need assistance and value great customer service. But, many retailers are finding that it's left them vulnerable to bad actors looking to exploit their good intentions.
Turns out, retailers have all the security concerns of any enterprise, plus some unique ones highlighted by the last two years of global uncertainty. We all know what happened. Retailers accelerated their e-commerce presence as consumers started ordering online en masse.
To the retailer, it was more complicated than that. The rush to put as much of the business online as possible coincided with a major push to serve the omnichannel shopper through conveniences like easier returns, quick refunds and new buying options. The two trends converged to create security gaps. No wonder International Data Corp's 2021 "Future of Connectedness" survey reported data security as the number one concern for retailers.
How do you respond? We outline a few thoughts here and encourage you to check out a deeper dive we've prepared that you can find here.
Fraudsters and hackers take aim
With experiences outside the home limited by viruses and lockdowns, consumers bought stuff – lots of stuff. Retailers retooled on the fly to capture the omnichannel shopper. That meant putting their brands everywhere online and in mobile apps. While foot traffic might have vastly reduced, their physical storefront operations were still valuable as fulfillment centers or drop-off sites for returns.
It was a lot of moving parts all at once. Distinguishing between good and bad transactions got a lot harder. That opened up avenues for fraud on returns, payments and refunds, even gift cards. According to the NRF, fraudulent returns in the U.S. amounted to $23.2 billion in 2021, just over 10% of total returns of online goods.
And no one would probably mistake a retail shop for a hospital, but hackers are acting like they're very similar. The media have written extensively about ransomware attacks on hospitals as they need constant access to their data, operate on mission-critical applications and fear the loss of customer trust if they admit to being attacked. To hackers, retailers increasingly look like hospitals. Operations are mission critical and 24/7. They can't operate with their data and processing systems hijacked. Distributed Denial of Service (DDoS) can frustrate their customers, but these can also be distractions covering up more damaging exploits. Like hospitals, retailers are likely to lose business if consumers feel they cannot trust them to secure their data and preserve the integrity of transactions.
That's on top of all the malware that can be put on point of sale (POS) systems to hoover up consumer data and install backdoors to other systems. Retail security now involves a lot more than PCI compliance.
New strategies and new levels of vigilance
Your security must be holistic and proactive. It cannot begin with an incident.
Lumen is a key security partner for many retailers. Lumen brings an array of professional services in addition to the Lumen platform of adaptive networking, edge cloud, connected security and collaboration services. Lumen's platform and ecosystem approach also allows an agnostic approach to the technologies a customer needs, integrating the best of breed tools and services from a variety of partners.
It's a new retail landscape with new kinds of threats. Look here for a fuller picture and call your Lumen representative today. Visit lumen.com/retail for more information on retail solutions.
This content is provided for informational purposes only and may require additional research and substantiation by the end user. In addition, the information is provided "as is" without any warranty or condition of any kind, either express or implied. Use of this information is at the end user's own risk. Lumen does not warrant that the information will meet the end user's requirements or that the implementation or usage of this information will result in the desired outcome of the end user. This document represents Lumen products and offerings as of the date of issue.
---
Trending Now
You may also like