Silence speaks, and sometimes it doesn't say nice things
Posted On August 11, 2021
---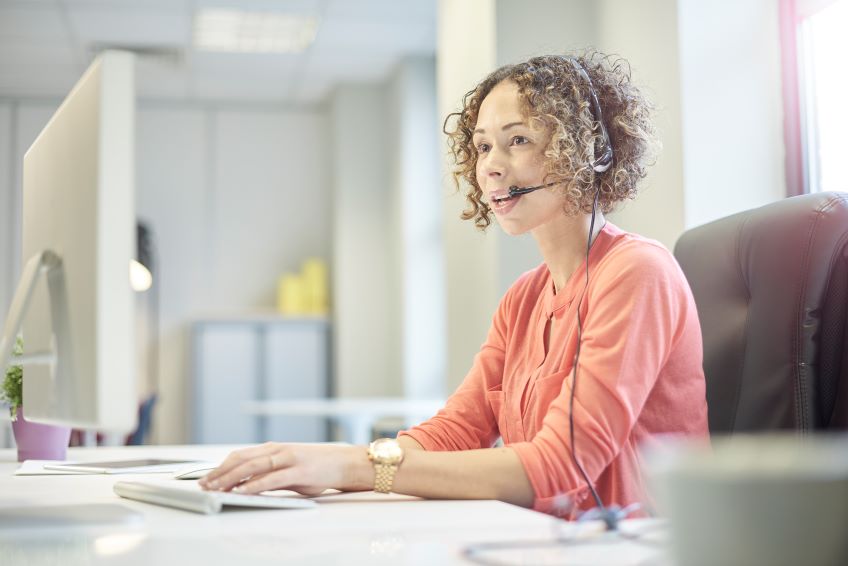 We've reached the last piece of our three-part philosophy on how to care for customers – and even surprise and delight them – if things break. This philosophy guides how we support our customers and is at the heart of how Lumen delivers a differentiated, refreshing experience.
Our first pillar, Don't Let It Break, emphasized our number one goal of preventing an outage or impairment from ever occurring in the first place. Our second pillar, If It Breaks, Fix It Fast and Right, reinforces our commitment to zero-in on root causes and strives to fix them fast and right the first time.
Our third and final pillar is Communicate. It sounds so simple, but so many organizations fail here. At Lumen, we work hard to keep our customers in the loop by providing timely and quality information they need throughout the repair process.
Silence speaks, and sometimes it doesn't say nice things
Our data tells us that there is no other more important metric that correlates to customer satisfaction than communication. We all know the best relationships have a foundation of solid communication and that communication is the key to building trust.
We don't let silence speak for us. We immediately open communication channels to share three very important things: What is the current status, what are the next steps, and when can you expect to hear from us again? At Lumen, our goal is to communicate in a method our customers want us to meet their needs best. Their preferred format may include email, portal, telephone, or electronically through a Lumen API. For more information about Lumen APIs, you can visit the Marketplace.
Once an issue is identified, we don't want to be asked to provide regular status updates – we want to start before we are even asked. We know that is what our customers need and expect…and deserve.  We can proudly say we meet our commitments 90% of the time on the frequency of updates. Customers have acknowledged that we have and continue to make significant strides in this area.
Lumen strives to automatically open trouble incidents and notify customers of large network events and impacts the moment they happen. Arming our customers with the right information at the right time enables them to communicate back to their employees and end customers.
Good communication means not being afraid of escalation
If there are challenges that need to be resolved and a customer needs to escalate to leadership, it's important to let them. At Lumen, we provide a clear escalation path to leadership through the ease of digital or human-to-human touch. Access to our leaders is available 24×7.
A picture is worth a thousand words
It's important to share what we know as soon as we know it. This includes providing photos of fiber cuts or other network damage when possible. It's all about helping to paint the picture – we want to communicate ownership, urgency, and transparency. When we do that, it provides context and reassurance. This makes the issue real for our customers when we share this information during an outage.
One human to another
At Lumen, it's not just tickets; it's real businesses with real challenges that we have the privilege to solve. Lumen takes these challenges seriously and strives to understand the impacts to our customers' businesses. We care about the success of our customers and their businesses and strive to stand in their shoes, sit behind their desk, and see everything through their lens.
There is a time and place where automation makes sense; however, displaying empathy and a true understanding of a challenge requires a human connection.
Satisfy customers by never being satisfied ourselves
At Lumen, we are never satisfied. We can always do better. We are constantly looking for opportunities to improve the customer experience. We share this philosophy and our approach only to give insight into how we think, not to declare victory. This is what we care about and what we are focused on, which drives us to be better every day.
Our Communicate philosophy is another important part of how we serve our customers. We understand that customers rely on our services and trust Lumen to keep them operational. We know the services that we sell are critical to enable their business to function. That is why Lumen is committed to delivering the best possible experience for our customers by communicating effectively.
Interested in additional content from Ron Pfaff?
This blog is provided for informational purposes only and may require additional research and substantiation by the end user. In addition, the information is provided "as is" without any warranty or condition of any kind, either express or implied. Use of this information is at the end user's own risk. Lumen does not warrant that the information will meet the end user's requirements or that the implementation or usage of this information will result in the desired outcome of the end user.  This document represents Lumen's products and offerings as of the date of issue. Services not available everywhere. Business customers only. Lumen may change or cancel products and services or substitute similar products and services at its sole discretion without notice. ©2021 Lumen Technologies. All Rights Reserved. 
---
Trending Now
You may also like