Think long term when going to the cloud, or buying a house
---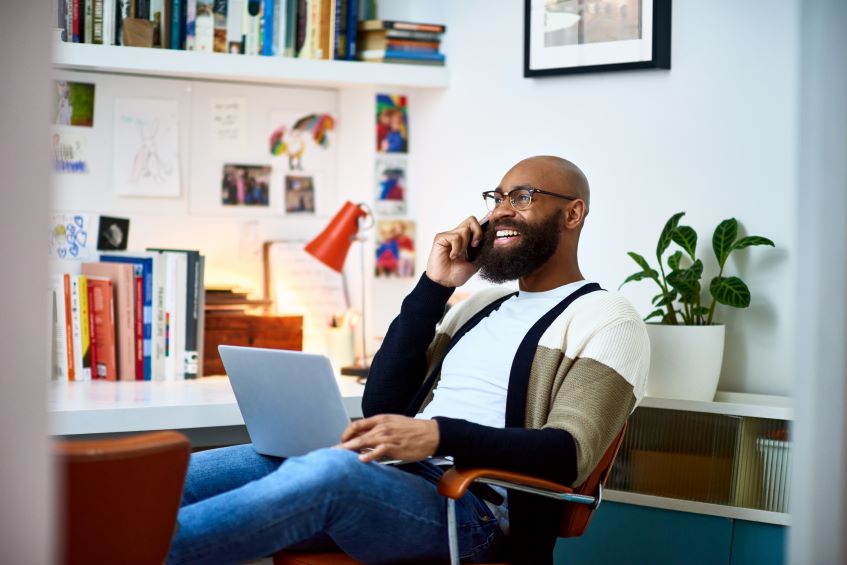 I spend a lot of time in California's Silicon Valley, an area known for innovative startups and some of the most expensive real estate in the world. They follow the same metaphorical pattern. Startups today are born in the cloud and so are dreams for the perfect house.
The reality can be more complicated. Both decisions – starting a business completely in the cloud and buying a house in a dynamic region like this – can suffer from the same problem: failing to think everything through and planning for the future. The homeowner might suffer some buyer's remorse, while the entrepreneur might encounter constraints on growth and higher costs than anticipated.
The sooner you develop a long-term plan the better off you'll be in both cases.
Born in the cloud versus growing up in the cloud
When a startup is born in the cloud, it avoids capital costs and can put its venture capital into product development and hiring the best people. The cloud also provides tremendous flexibility for product design and scaling resources as needed.
Should that startup keep all resources in the cloud – or at least in that single cloud – long term? That's a trickier calculus. Imagine buying the perfect house and a year after moving in you have to put a quarter into the door before you can leave? That's a crazy cost to incur when you actually own the house. Yet, as the startup accumulates data – data on its own business, customer data and other data that actually belongs to the startup – cloud providers will begin charging egress fees for taking data out of the cloud. It's no exaggeration to think that the faster you scale, the faster you accumulate data and the faster your egress costs rise.
Success, in this case, has a price.
Your data and applications have a commute time
Homes are so expensive in Silicon Valley, many people buy a house many miles away. Commute times can easily be measured in hours on crowded roadways. With the exception of a phone call or two, it is largely unproductive time.
Cloud data centers are huge, but there is still a finite number of them. They have specific geographic locations that put them at various distances from you and your customers. That's especially important if the product you're selling to customers relies on applications or data flow to and from the cloud, such as a Software as a Service (SaaS) company. Even electrons have a commute time and the distance between the data center and the point of usage introduces latency. How much latency can your application or your customer tolerate? The truth is that you really don't want to find out because your operation, product or service efficiency and customer relationships degrade at that threshold.
Finding solutions
The California home buyer has some options to consider. Downsizing and being closer to work. If possible, staying in the valley for part of the week and saving the long commute for the weekend. Work-from-home arrangements have also become more popular for both workers and employers.
Startups have options too. Multi-cloud strategies offer greater flexibility as you begin scaling. The Lumen Cloud Application Manager can shift specific workloads to the most cost-effective cloud provider for that workload.
Edge computing can also provide options to reduce latency. It's sometimes called "edge cloud" because we can replicate many of your cloud applications and data flow at an edge node that is much closer to the point of usage. That cuts latency and gives you more ways to leverage more resources. Because many of the large cloud data centers are on the Lumen network, we can also keep these edge capabilities in sync with more centralized resources at your favorite cloud provider.
The most important thing for the home buyer and the startup is to avoid rushing into anything without thinking it through. Build a long-term strategy.
Do you have a plan? Let's think it through together.
This content is provided for informational purposes only and may require additional research and substantiation by the end user. In addition, the information is provided "as is" without any warranty or condition of any kind, either express or implied. Use of this information is at the end user's own risk. Lumen does not warrant that the information will meet the end user's requirements or that the implementation or usage of this information will result in the desired outcome of the end user. All third-party company and product or service names referenced in this article are for identification purposes only and do not imply endorsement or affiliation with Lumen. This document represents Lumen's products and offerings as of the date of issue. Services not available everywhere. Business customers only. Lumen may change or cancel products and services or substitute similar products and services at its sole discretion without notice. ©2022 Lumen Technologies. All Rights Reserved.
---
Trending Now
You may also like