UC&C Considerations for Companies Navigating the Digital Transformation Journey
Posted On September 9, 2022
---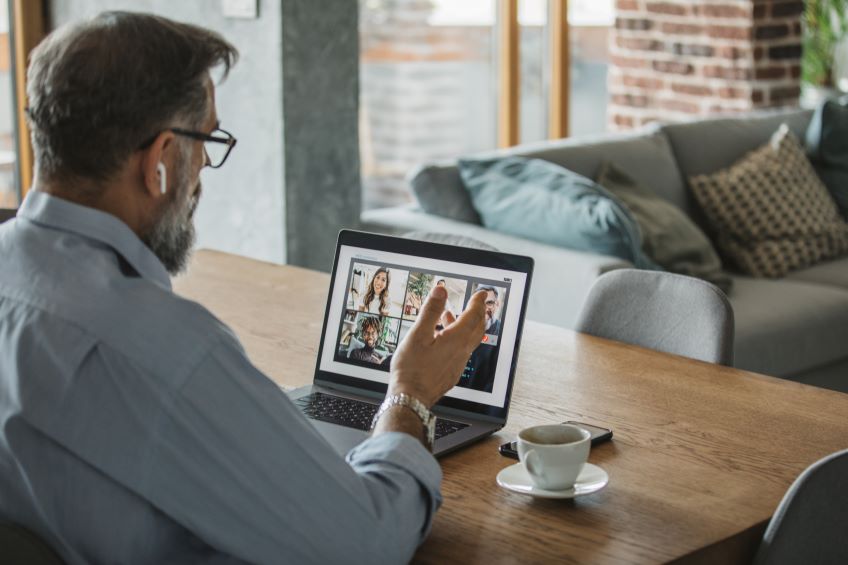 Recent history ushered in abrupt shifts to how organizations support business operations and where and how their employees work. Digital transformation drivers that existed before the pandemic became critically important almost overnight, resulting in a dramatic uptick in the adoption of unified communications and collaboration (UC&C) to provide the same experience for employees who remained in the office versus those working remotely.
Companies who are either embarking on or currently navigating the challenges of digital transformation should pause and reflect on the insights gained during these unprecedented times of an ever-evolving workplace:
What does the landscape look like today?
Did organizations succeed in providing a seamless at-work experience for remote workers?
What outcomes did organizations experience?
The hybrid workforce is here for the long term
Over the last few years, the hybrid workforce has been careening toward becoming the new normal. According to a 2022 IDC survey1, 42% of organizations see remote and hybrid work situations as essential to the business and employees. Almost half (47%) of employees can choose to work some days at home or another remote location, although 84% of employees work at least part of the time in the office.
Even as the pandemic has abated, supporting employees wherever they work with reliable voice and collaboration tools is critically important to overall efficiency, team effectiveness, managing those teams, retaining employees, and providing exceptional customer service.
What organizations look for in a next-gen voice and UC&C solution
Many organizations that successfully navigated a digital transformation did so, in part, by embracing a scalable cloud-based UC&C platform that offers voice, faxing, email, instant messaging (IM), chat, and presence, along with apps for team collaboration and web conferencing. For organizations with call centers, these platforms may also include contact center software and services.
The why behind adoption is simple. Rather than putting a lot of resources into time-consuming legacy systems, these organizations sought out a solution that provides high-quality, reliable features and required functionality along with better management tools and a high level of security.
With the reality of a long-term hybrid workforce in play, about one-third (34%) of organizations switched to a "digital first" strategy1. Some organizations took a "rip off the bandage" approach to migrating legacy voice and collaboration services, making a rapid transition and getting everyone up to speed quickly. But that doesn't work in every case, as businesses realized the learning curve and implementation can be more complex than they anticipated. A modern UC&C platform provides flexibility to those who want to keep their on-premise, hardware-based UC solution in service while transitioning to a cloud-based UC&C at their own pace.
Where are organizations on the journey?
Most organizations (84%) using cloud-based UC&C are satisfied overall with the solution they chose1, but not everyone is on the same timeline. Where 36% of organizations feel they have adopted extensive use of the cloud and data sharing, 55% are in earlier stages1, perhaps using the cloud for some aspects of communications and data sharing, mainly to simplify processes for remote workers.
For many, cloud-based UC&C adoption increases employee satisfaction and morale, boosts productivity and results in better customer engagement. But it's also a continuous journey in which organizations experience benefits along the way, discovering the ability to support new initiatives while saving time on IT business operations.
New technological changes must have some measure of success to help managers and executives understand if the right decision was made. While an increase in productivity is an important criterion, revenue growth, cost savings, support burden, and improved customer experiences factor in significantly as well.
When is the right time for you to upgrade to today's UC&C?
Lumen knows that organizations may be hesitant to upgrade or migrate a communications system that seems to be working just fine. But does "fine" provide the agility needed to grow quickly to meet changing demands? Many business leaders couldn't have predicted the unprecedented reallocation of resources they faced a few years ago. The business climate is still in recovery, having to overcome challenges brought on by supply chain disruptions, staffing shortages, and a potential recession. With so many unknowns, technological resiliency is imperative to successfully weather whatever the future brings.
When you're ready to start, Lumen has the UC&C platform and tools that you need for integrated communications and collaboration for a hybrid workforce. Adopting a scalable, cloud-based solution that can be implemented on your schedule through a single provider makes all facets of UC&C – implementation, maintenance, support, and accounting – much easier. As your partner, Lumen wants your business to succeed.
Learn more about Lumen Voice and UC&C and reach out to a Lumen representative.
1IDC Lumen Voice/UC&C Study March 2022
This content is provided for informational purposes only and may require additional research and substantiation by the end user. In addition, the information is provided "as is" without any warranty or condition of any kind, either express or implied. Use of this information is at the end user's own risk. Lumen does not warrant that the information will meet the end user's requirements or that the implementation or usage of this information will result in the desired outcome of the end user. All third-party company and product or service names referenced in this article are for identification purposes only and do not imply endorsement or affiliation with Lumen. This document represents Lumen products and offerings as of the date of issue.
---
Trending Now
You may also like