Unlocking Untapped Data with Edge Computing
Posted On October 19, 2020
---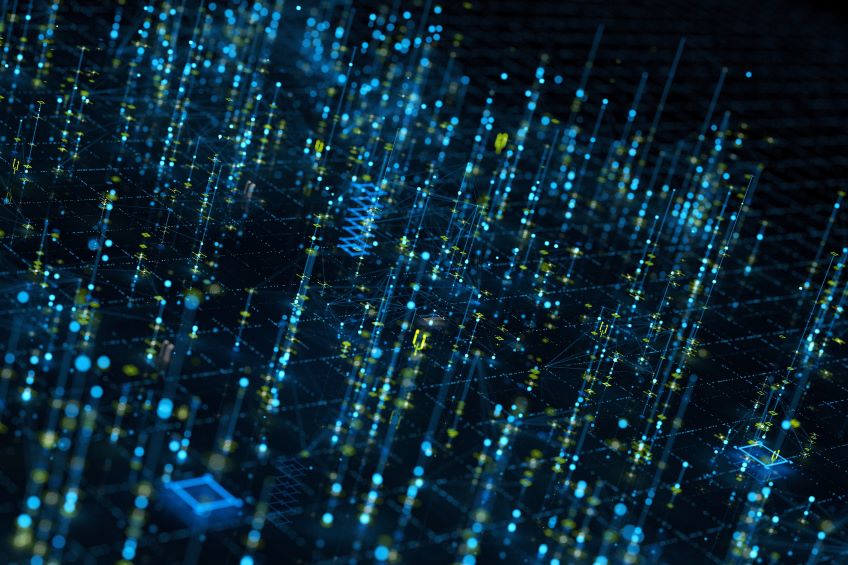 The unlimited data opportunities for businesses made possible by IoT devices are driving organizations to rethink their approach to IT infrastructure. These devices generate vast amounts of data that provide an opening for businesses to deliver innovative products and services, but also highlight an equally enormous challenge of how to acquire, analyze, and act on this data without driving up costs. This is especially true if the data resides far from its source of creation.  No longer is cloud computing quick enough for these deterministic applications, such as artificial intelligence workloads, that require real-time feedback.
What exactly is edge computing?
In broad terms, edge computing is based on bringing computer resources closer to users at the "edge" of the network, where interactions occur between machines and people. Early goals of edge computing addressed the cost of bandwidth for data traveling long distances, especially with the compounding growth of IoT devices. However, the rise and continued expansion of real-time applications that need immediate data processing continue to drive the technology ahead.
Rather than relying on a central location thousands of miles away, edge computing allows computation and data storage to occur closer to where the device is gathering information – lowering business costs and improving efficiencies.
Fortunately, the rise of edge computing allows businesses to unlock their data potential by bringing storage and processing near the applications and people who need it most. This empowers companies to deliver ultra-low latency and high-quality solutions to their end users that rely on nanosecond decisions and data processing for their applications.
Acquiring, Analyzing and Acting on Data
This move to the edge comes as digital businesses become more data-driven through their connections with customers, suppliers, partners, and stakeholders, 24/7 and around the world. And how fast a business can acquire, analyze, and act on this compounding data can be the difference between competitors in new markets.
For example, in 2019's World Mobile Congress, one executive spoke about the struggle for uptime in his company's energy operations in the North Sea – a staggering average of 73%. Imagine if all that data were harnessed in real-time, potentially resulting in decisions that could transform operations, improve safety, and lower costs.
However, with all this data potential at their fingertips, enterprises need to understand that to drive application efficiency and value, effective edge computing solutions should feature the following:
An efficient, high-performance, low-latency scalable network close to data acquisition and processing for fast response times;
Scalable compute resources with high availability;
A secure environment to protect data and mitigate security risks;
Managed infrastructure for reliable environments.
Overall, a solution should be flexible and scalable to the unique needs of each business, with support to meet additional compute and storage requirements.
The increasing demand for faster, more efficient services and processes will ultimately push organizations to improve by adopting edge computing solutions to utilize their untapped data. And by doing so, companies will find themselves in an enviable position of becoming increasingly data-driven and capable of delivering innovative products and services that drive greater revenue and differentiation.
Learn more about how Lumen Edge Compute Solutions can support your business' unique needs.
This content is provided for informational purposes only and may require additional research and substantiation by the end user. In addition, the information is provided "as is" without any warranty or condition of any kind, either express or implied. Use of this information is at the end user's own risk. Lumen does not warrant that the information will meet the end user's requirements or that the implementation or usage of this information will result in the desired outcome of the end user. This document represents Lumen's products and offerings as of the date of issue. Services not available everywhere. Business customers only. Lumen may change or cancel products and services or substitute similar products and services at its sole discretion without notice. ©2020 Lumen Technologies. All Rights Reserved. 
---
Trending Now
You may also like