What is Bot Risk Management (BRM)?
Posted On December 20, 2022
---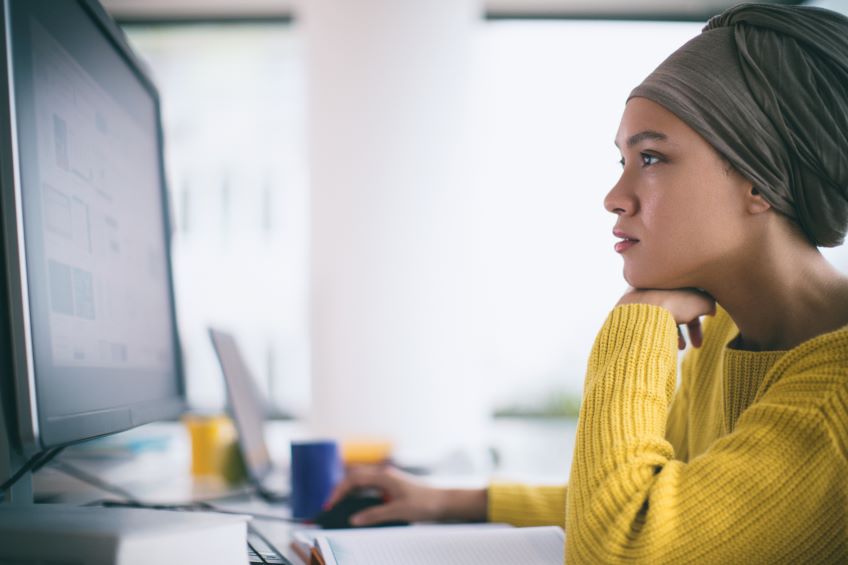 When you think of bots, what comes to mind? For me, I always think of a rogue robot attempting to rule the world! However, did you know that there are bots you can't see that have the same "world domination" agenda? In this blog, I'll break down the differences between good bots and bad bots and explain how you can prevent malicious bots from stealing or interfering with your critical company and customer information.
What is a "Bot?"
Like a robotic vacuum that rolls around and cleans your floors, bots perform a specific task autonomously when triggered. Bots were originally designed to perform repetitive, tedious tasks more efficiently and are an essential tool to the online world. However, over time people modified bots to mimic human behavior in an attempt to bypass security and gain access to critical company/customer information or to disrupt business.
What are good and bad bots?
Bots come in many different shapes and sizes. As previously mentioned, bots are an essential tool to conduct business online. In fact, every time you conduct a search on Google or Bing, bots manage your request and return a list of search results. Can you imagine if these bots didn't exist? I would not like to have the job of manually returning search results for every request that came through!
On the other hand, several malicious bots scour the internet mimicking human behavior. Now you may be wondering "How can bots mimic human behavior if they are designed to perform one simple task?" One way that bots strengthen their "human appearance" is by forming a "botnet". A botnet is a group of bots who perform several different tasks that work together to perform malicious acts inconspicuously. Botnets have several purposes, including: to gather critical information, attack/disrupt/break APIs or perform a direct denial of service attack (DDoS attack). In fact, according to ZDNET, these malicious bots make up 20% of the world's web traffic. Yikes!
What is Bot Risk Management?
An astonishing percentage of the world's web traffic consists of malicious bots. That is why companies must have the proper defenses to stop these bots in their tracks. Bot Risk Management is designed to specifically block malicious bots/botnets from interfering with your company APIs or critical data. By pairing Bot Risk Management with Web Application Firewall (WAF) and API Protection, you gain an application protection "trio" which will provide your applications with a blanket of protection against anything that comes their way, including botnet attacks.
How can Lumen block Bot Attacks?
Lumen partners with best-of-breed Bot Risk Management vendors to provide reliable layer 7 security against malicious botnet attacks. For more information about how Lumen can protect your Web Applications from botnet attacks, visit the Lumen® Web Application Firewall webpage and schedule a call with a WAF expert today!
This content is provided for informational purposes only and may require additional research and substantiation by the end user. In addition, the information is provided "as is" without any warranty or condition of any kind, either express or implied. Use of this information is at the end user's own risk. Lumen does not warrant that the information will meet the end user's requirements or that the implementation or usage of this information will result in the desired outcome of the end user. This document represents Lumen's products and offerings as of the date of issue. Services not available everywhere. Business customers only. Lumen may change or cancel products and services or substitute similar products and services at its sole discretion without notice. ©2023 Lumen Technologies. All Rights Reserved.
---
Trending Now
You may also like