Why Wavelength Solutions Are Playing a Predominate Role in Digital Transformation
Posted On August 23, 2021
---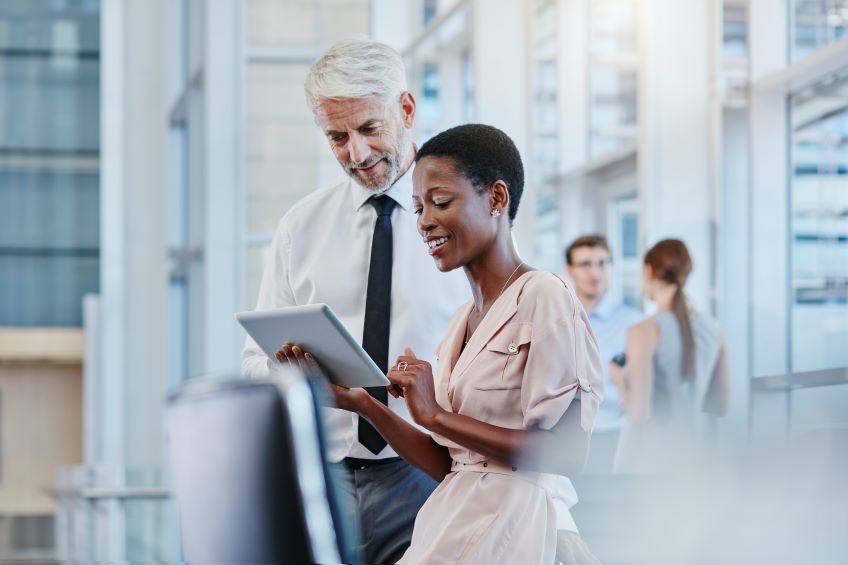 Part 2 of 3 in Series
Has network planning become an afterthought while formulating and implementing a digital strategy? Has a new application or new workload been put into production with a less-than-stellar performance? What about leveraging Big Data Analytics and Artificial Intelligence residing in the cloud, only to find the data streamed takes forever to process and deliver results?
As executives consider an array of options to crack the digital code, enable new revenue opportunities and improve the Customer Experience, it is essential to harness the right technology mix to drive success. Distributed IT applications, cloud native workloads, multi-tenant Data Centers, high performance compute/storage, the Edge and a myriad of other tech levers have increased the size of technology stacks required to effectively pivot towards the digital age. What pulls all the pieces together and makes it all work smoothly? It's the network; but what executives are finding is that traditional connectivity models – much like compute and storage – need to be replaced with something far better and more efficient.
"Reimagining of the Customer Experience creates a network refresh opportunity as enterprises assess their digital requirements and evaluate their next steps," says Andrew Dugan, Lumen Technologies Chief Technology Officer. "Enterprises are looking to radically evolve to meet more data-intensive and integrated services in support of customer-facing digital touch points." This radical evolution of the network needs to be powered by connectivity that's easily scalable and low latency in nature, while enabling an architecture that's highly resilient yet cost effective. It must adapt as the needs of the digital platform change. So, how do enterprises satisfy these competing and seemingly conflicting demands? By ushering in the era of adaptive networks powered by optical wavelengths, or waves. 
While optical wavelengths are a relatively simple networking service, they serve as the building blocks of all networks – IP, CDN, Ethernet, Voice and Video in some way, shape or form are underpinned by a DWDM network. Predominately a networking solution for NSPs, CSPs, Media/Content and large financial institutions, waves are now deployed in mainstream enterprises and are a critical network component to help digital platforms realize their full potential. But why? Many of the high-level benefits of optical wavelengths have been mentioned, but it warrants analysis into the characteristics that answer the question of "why optical wavelengths in the digital age?"
Simplifying and streamlining the core network
The reality is that we live in a hybrid networking world. Gone are the days where an enterprise can rely on a 100% MPLS network infrastructure to meet the needs of the business. The complexities associated with packet-based networks don't lend themselves to handing the core connectivity between strategic data centers where a multitude of new age applications are running that interact with the customer and within the enterprise itself.
An optical wavelength network architecture can drive simplicity, streamline operations, and accelerate innovation to deliver access at the speed of light. Diverse routing paths between data centers can be defined, mapped, and implemented.  It's a malleable solution that can be shaped to achieve an enterprise's necessary resiliency requirements without overcomplicating things. "No technology allows businesses to meet today's challenging needs and tomorrow's demands more effectively and efficiently than with this type of solution. Unlike many tactical infrastructure initiatives, adaptive optical networks are a solution with both immediate advantages in enabling a migration away from legacy systems as well as long-term strategic benefits for delivering future high-capacity, low-latency services," says Ciena's Chief Technology Officer Steve Alexander. "Advanced digital and optical networks empower businesses to innovate without constraints to develop and deliver products and services that currently exceed their reach."
Optimizing the performance of customer facing applications and internal workloads
Latency is a digital experience killer and a detriment to application performance and UX, so optimizing for it is essential.  With the advent of the Edge, there is a bifurcation between centralized data centers doing hard core compute and analytics and the Edge, where end-user applications will reside. This distributed IT model is replicated on a global basis to enable enterprises to deliver a consistent experience for their various customers, both internal and external.
Along with massive bandwidth scalability (up to 400G), an adaptive network powered by optical wavelengths can provide predictable latency performance.  Packet-based solutions can have significant variability when it comes to latency which can increase the propensity for
unpredictable performance. Compare that with a wavelength architecture that offers predictable capacity on a dedicated network which operates at the speed of light. Furthermore, the optical wavelength routing across the network is predefined and can remain fixed, which means enterprises can not only experience latency at the lowest possible levels, it's also "deterministic," meaning the latency stays consistent over the life of the service. No more worrying about jitter or packet loss either. Applications, no matter the intensity, can run smoothly.
Network innovation that fuels product innovation
Network agility and the ability to shape/change the network in near real time isn't relegated to solutions like SD-WAN. The technological advances happening in the DWDM domain will allow service providers to simplify the way they operate and manage the network. Software Defined Networking (SDN) is being driven down to the optical layer, abstracting the operational complexity from the connectivity solution that is on the leading edge of the bandwidth continuum. Coupled with the advancements being made in path computation engines, BSS/OSS automation, as well as network visibility/analytics, you have the underpinnings of a whole new innovative operating model. This is where the service providers can become true digital service providers, treating their network as a pool of capacity that they can turn up/down without contention and with service agility that was once thought impossible.
What does this new service model ultimately translate into?  Product innovation.  Adaptive optical services are much more dynamic in nature with network visibility and control. The ability to define routing parameters and burst to 100G+ of optical capacity in minutes when needed and then spin down when data intensity subsides provides the flexibility that new applications need. The ability to see – whether portal or API driven – a real-time visualization of your optical wavelength network topology, run network diagnostics, detect upcoming network events, be proactively notified when impairments occur – the potential is endless.
Product innovation such as this further accelerates customer digital innovation and enables a world where the customer defines and controls their experience. We cover that and more in the final part of our three-article series.
This blog is provided for informational purposes only and may require additional research and substantiation by the end user. In addition, the information is provided "as is" without any warranty or condition of any kind, either express or implied.  ©2021 Lumen Technologies. All Rights Reserved. 
---
Trending Now
You may also like