3-part philosophy on how to delight customers even when things break
---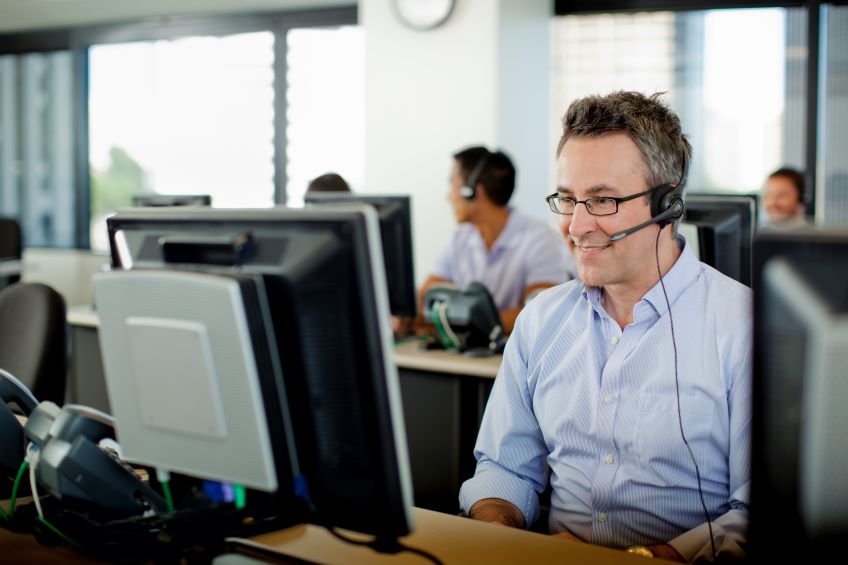 For Operations and IT leaders, Experience Management is the new name of the game. It's about developing an authentic customer-first obsession that is scalable and highly efficient for us to manage. How do we transform our culture to truly embrace experience management?
Clear data-driven experience management philosophies serve as a beacon that guides our people to bring our customer commitment to life.
Our Lumen® Repair team keeps our customers connected to the Lumen network with a philosophy that has transparency and speed at its core:  Don't let it break. If it breaks, fix it fast. Communicate.
This three-part philosophy guides the way we support our customers. Here's how we make it a reality.
#1: Don't let it break. 
The best repair ticket you have is the one you never need to open. It's about being ahead of potential issues and monitoring and managing the network to avoid outages while keeping customers and their business connected.  Here are some key actions to make it real:
Automation – Consistently run diagnostics to detect and report problems before they become more significant issues. Bring more human-to-machine functions into the machine-to-machine model. The fundamental goal is to detect and mitigate an issue before our customers need to act.
Artificial Intelligence (AI) – Reduce the risk of fiber cuts by leveraging data and analytics to proactively identify construction activity that poses a high risk to our fiber. Apply forward-thinking technologies to routine tasks. For example, utilize AI to detect an impending card failure and replace it during a far less intrusive time.
Redundancy – Everyone should have a "plan B." If a path goes down, have alternate routes to keep traffic moving. Introduce new technology to monitor the network and help to ensure redundancy is not compromised, and proactively resolve potential issues.
Learn and adjust – Conduct consistent reviews of critical outages to identify the root cause to improve and prevent reoccurrences. This responsibility does not end with the repair team; it's an enterprise-wide ownership to drive continuous improvement.
Investing back – Never be satisfied. We are investing in our network for speed and efficiencies, leveraging the most up-to-date technology.
These are critical things to consider to keep a network stable and functioning. Even with all the automation, tools, and processes in place, we can't always predict or prevent outages.   
#2: Fix it Fast.
When there is a service impact, it's all about speed in identifying, assessing, and restoring. Some key attributes that foster speed:
Awareness – Build immediate visibility and awareness of an impact to allow the team to start working on a solution before a customer reaches out.
Cutting edge – Efficient teams learn new ways to use and share the tools at hand. Both customers and employees have access to tools that provide visibility and analytics on outages, over-utilization, circuit status, and other performance stats.
Rely on technology – Zero-in on root causes and fix them faster. Use technology augmented by institutional knowledge to quickly assess and correct impairments. For far too long institutional knowledge was king and is still admired, but it is far too slow, and often getting the ideal resource creates delay.
Measure – After outages, processes become more streamlined by measuring and reporting. Don't just measure actions, but also inactions. Report on them regularly to improve productivity and faster fixes.
Getting customers and their businesses re-connected fast is critical, but equally important is keeping them in the loop.
#3: Communicate.
Silence can impact a customer relationship. It's all about the right communication at the right time. Obviously, fixing the issue is job one; however, our data tells us that fixing the problem without good communications does not correlate to customer experience.
One of the best ways to help customers is to provide them with the information they need to communicate back to their employees and end customers.
Teams who communicate effectively focus on these essential qualities:
Proactive – Strive to automatically open trouble tickets and notify customers of large network events and impacts the moment they happen.
Human – Customers want to communicate with real people who take their problems seriously and empathize with the impacts to their business. While many companies have leveraged a significant amount of automation, "canned" messages do not always cut it.
Transparent – Share what you know as soon as you know it. For example, a picture is worth a thousand words. Provide photos of fiber-cuts to help customers understand outages and progress.
Flexible – If a customer needs to escalate, let them. Provide an escalation path up to the team leaders through the ease of digital or human-to-human touch and give customers the freedom to decide what level they need for their business. Steer clear from an escalation desk that shields teams from very real concerns.
Our philosophy of Don't let it break. If it breaks, fix it fast. Communicate is a reality for our Lumen customers. When you make it real, the end result will be a delighted customer that successfully manages their solutions with you.
Interested in more content by Ron Pfaff?
---
Trending Now
You may also like