Lumen outperforming at the Edge according to GigaOm Radar
---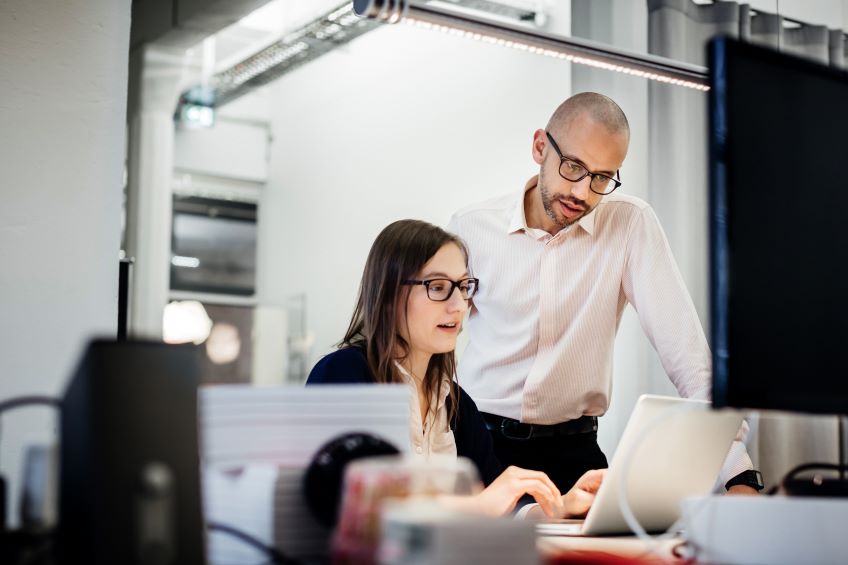 When it comes to innovation in technology, we've blown past speed limits and veered off charted roads. Technology innovation is happening at a record pace and in every industry. Businesses and government agencies are exploring new ways to engage with their customers and deliver exceptional experiences. They are looking to take advantage of growing amounts of data to not only improve existing processes and applications but create new ones.
Change at high speeds can be unsettling
This rapid innovation is pushing organizations to take a hard look at their infrastructure – and for them, that hard look can be unsettling. Change can be stressful, especially core changes. We are seeing a steady move from centralized to distributed applications, data and infrastructure. Organizations are moving to the Edge to gain greater capabilities, garner more flexibility and achieve lower costs — all adding up to better business value.
Expert partners can handle speed
Companies with Edge expertise can be partners for growth and for removing some of that stress. Edge computing is at the heart of what Lumen brings to the global market. We are executing swiftly on our edge-enablement strategy to support compute services in more than 60 nodes across the globe and providing a range of hybrid cloud solutions and managed services. We have a highly diverse, global fiber network with edge facilities designed to serve local locations within single-digit millisecond latency. With this infrastructure, organizations can complete the linkage from on-premises to metro edge to the cloud core.
What are Edge Platforms?
Before we get into Edge platforms and what they can enable, it is important to understand how GigaOm has defined the "Edge." The Edge encompasses the technology stack that sits outside of cloud providers, on-premises data centers, and enterprise offices.
Lumen plays in what GigaOm defines as the Infrastructure Edge, which typically sits near the Device Edge (end-user devices and sensors, located in the "last mile" of the network) but has characteristics of a traditionally hosted data center. The Infrastructure Edge is the sweet spot for many edge applications and is where GigaOm focused their report.
When organizations look to extend their applications to the edge, they must manage many moving parts. Edge platforms allow them to leverage distributed infrastructure to deliver services, bringing content, computing, and security closer to end devices, offloading networks, and improving performance.
Why GigaOm sees Lumen as an outperformer and leader
Lumen ranked highly across the report's key criteria due to our long-term strategy and investments in distributed infrastructure, platform, and applications, as well as our layered approach which includes dynamic connections, hybrid cloud, and edge orchestrator layers.
Lumen stands out because we own all the fiber infrastructure to deliver end-to-end connectivity. We deliver extensive network security and secure access. And we provide edge computing offerings including Lumen Edge Bare Metal, with many more options on the horizon. Lumen can deliver closer digital interactions for services, content application delivery, compute and security. We can enable our customers to offload networks by including in solutions, improve application performance with reduced latency and increase agility with a pay-as-you-go business models. We can address current and next-gen use cases with flexibility.
Lumen continues to offer value in the market to organizations looking to better acquire, analyze, and act on critical data. We can optimize workloads and improve experiences for applications such as on-line interactions through the Web, video streaming, video analytics, and more. We are leading the way in helping customers propel the next generation of Edge innovation and push their businesses forward.
This content is provided for informational purposes only and may require additional research and substantiation by the end user. In addition, the information is provided "as is" without any warranty or condition of any kind, either express or implied. Use of this information is at the end user's own risk. Lumen does not warrant that the information will meet the end user's requirements or that the implementation or usage of this information will result in the desired outcome of the end user. This document represents Lumen's products and offerings as of the date of issue. Services not available everywhere. Business customers only. Lumen may change or cancel products and services or substitute similar products and services at its sole discretion without notice. ©2021 Lumen Technologies. All Rights Reserved. 
---
Trending Now
You may also like