The Most Effective Hybrid IT Strategies Include Edge Computing
Posted On December 18, 2020
---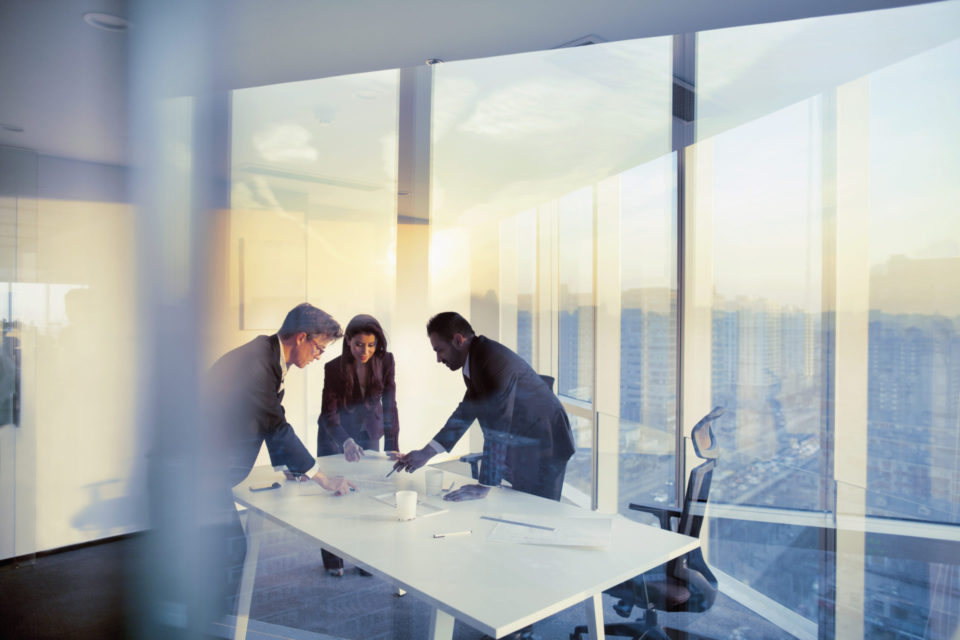 Organizations excel when connected to customers, suppliers, partners, and stakeholders. The evolution of the cloud has helped increase that connectivity – bridging organizations with data storage and security, enhanced analytics, and operational efficiency that deliver innovative products and services and drive greater revenue. Now with the advancement of devices and applications, the volume of data available to analyze and act upon is increasing exponentially. If harnessed correctly – as seen in a hybrid IT strategy – this could lead to improved productivity, lower costs, and competitive differentiation for organizations.
Edge Computing – An Essential Component for Today's Digital Business
There is little doubt that cloud-based solutions are the building blocks to today's modern organizations. The birth of the cloud allowed industries to utilize a centralized approach to manage their data efficiently and effectively.
But as we continue through this digital age with the creation of more and more data, organizations should be careful about relying solely on cloud-based solutions for mission-critical activities. In doing so, organizations run the risk of leaving themselves open to vulnerabilities, including latency and impeded broadband connectivity as well as security issues with data-rich workloads. And, they just very well be missing out on new opportunities in new markets.
In response organizations should adopt edge computing solutions as a part of their IT strategy in order to acquire, analyze, and act on data at the source, dispelling latency and broadband issues. This allows mission-critical activities to compute and process data fast, supporting real-time activities.
A Hybrid Cloud-Edge Approach
For any organization to make the most of a hybrid IT strategy, edge computing is essential. When managing interaction-intensive workloads and applications that rely on low latency, security, and automation, edge computing is the driving force behind delivering hyperscale performance without the need for on-premises infrastructure. It enables workloads to be in the right place for optimal performance.
Take, for example, use cases that involve augmented reality, virtual reality, or artificial intelligence and machine learning. These types of workloads cannot tolerate any type of network delay that could negatively affect decision making, safety, and preferred outcomes.
Another example is the online retail experience. Developing personalized shopping experiences requires processing large amounts of data in real time. And by utilizing edge computing, retailers can improve customer experience, better manage inventory, and grow their business.
Edge computing will not replace the cloud, but rather is one key component of optimizing any hybrid IT strategy. However, with today's data now being at the center of every organization's decision, placing workloads closer to the source delivers optimal outcomes. Therefore, if your organization is application- and interaction-intensive and relies on low latency, then edge computing should be an essential component of your hybrid IT infrastructure.
Fortunately, Lumen works with its customers to manage their infrastructure and services in a way that helps deliver the most preferred possible outcomes – whether it is cloud solutions, edge solutions, or both. They differentiate themselves by not only owning the network but also by giving their customers the freedom to choose where compute and storage take place. Lumen analyzes use cases and leverages its broad portfolio of capabilities to solve for optimal edge performance in tandem with bare metal, private cloud, CDN, and a complete platform of hybrid cloud services.
Learn more about additional use-cases of how Lumen Edge Computing services can better empower your hybrid IT strategy and transform your organization.
This content is provided for informational purposes only and may require additional research and substantiation by the end user. In addition, the information is provided "as is" without any warranty or condition of any kind, either express or implied. Use of this information is at the end user's own risk. Lumen does not warrant that the information will meet the end user's requirements or that the implementation or usage of this information will result in the desired outcome of the end user. This document represents Lumen's products and offerings as of the date of issue. Services not available everywhere. Business customers only. Lumen may change or cancel products and services or substitute similar products and services at its sole discretion without notice. ©2020 Lumen Technologies. All Rights Reserved. 
---
Trending Now
You may also like