Managing multiple CDN preferences across countries and ISPs gets easier with CDN Load Balancer
---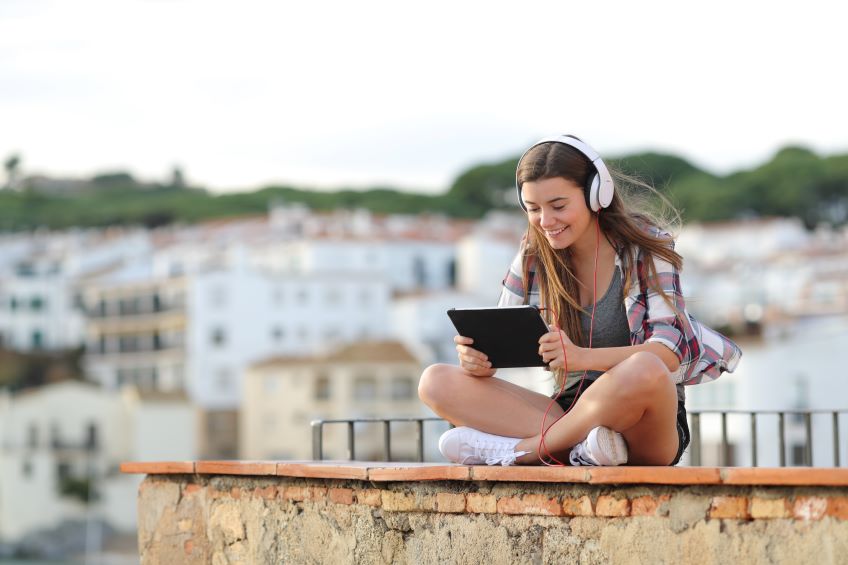 CDN Load Balancer is Lumen's device-side multi-CDN selector for media delivery. One of the only solutions on the market to switch seamlessly midstream, CDN Load Balancer can save a video session under virtually any condition.
Major broadcasters use our tool to circumvent CDN issues – whether micro-outages affecting only a small subset of users or more widespread server failure (check out our recent use cases on localized errors and traffic redistribution).
Our latest feature release offers customers greater control over CDN selection directly from the dashboard, reducing development and deployment cycles and making it easier to set up selection parameters according to a device's ISP, country and region.
This feature can come in particularly handy for large content libraries, agreements with local ISPs in specific countries, and those operating in multiple regions or countries.
What's new?
As a reminder, CDN Load Balancer makes decisions based on the information contained in what we call "CDN lists." Broadcasters create these lists by specifying which CDNs to choose from and how favorably each should be weighted when all QOS metrics are equal.
Before, a CDN load balancer property could contain only one CDN list and any logic based on the user's ISP, region or content type needed to be coded client-side.
Today's feature release contains two notable additions. First, we've added the possibility of assigning country and ISP parameters to a CDN list directly in the UI. Second, multiple CDN lists can now be attached to a property via a "configuration," thereby accommodating more complex decision trees.
Let's look at how this works in practice. First, create your configurations with as many CDN lists in it as you need. Each CDN list can now contain countries and ISPs. Then attach the configurations to the overall property.
For example, you may want your property to pertain to all live traffic and then break down your CDN weighting depending on which countries and ISP viewers are located. That may look something like this: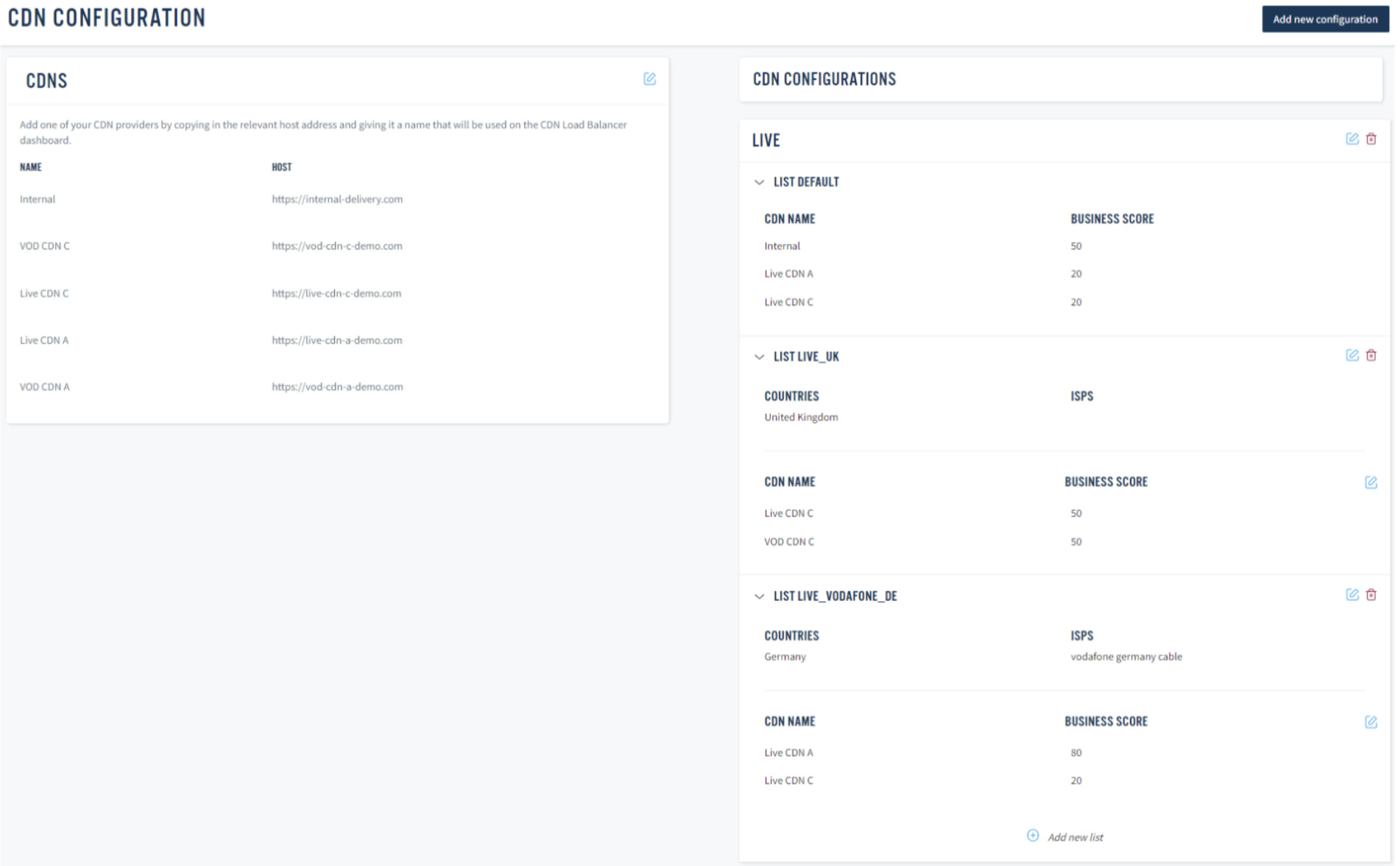 As we know that country and ISP are only two of the many parameters that matter to your CDN decision making, we plan to add new options into dashboard UI in the future. These include the possibility of adding or removing a CDN from a CDN list in real time from the UI – for instance in case a commit is reached or if an additional CDN is going to be used as a backup for a single high-profile event.
Other future additions may include device type, time of day (for differentiating between primetime spikes and daytime traffic), or content type (live/VOD).
Learn more about CDN Load Balancer and see it in action with a free 30-day trial on your platform.
---
Trending Now
You may also like