The New Abnormal – a Dynamic Approach for Unprecedented Times
Posted On August 18, 2021
---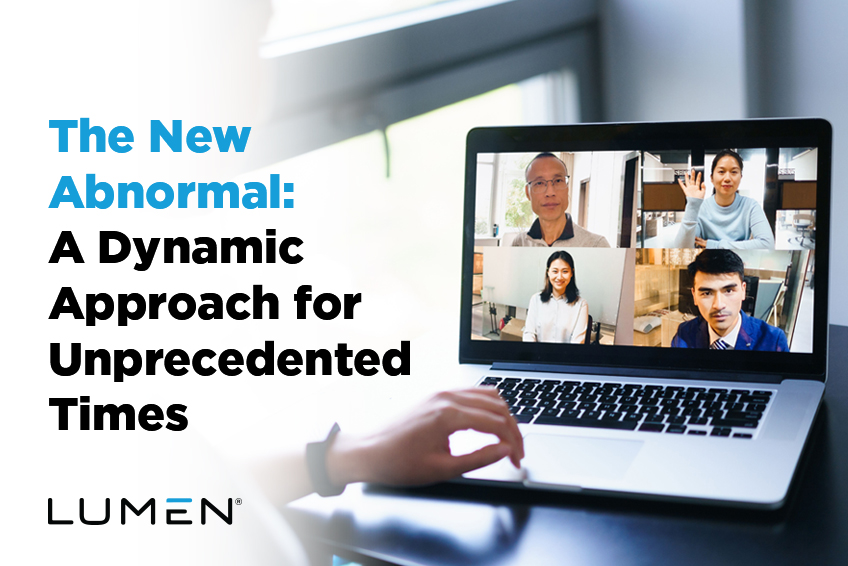 After almost 18 months of continuous change and upheaval in our working and personal lives, we hear a lot of references to a "return to normal." I understand the sentiment, but I'm not sure that's the way to think about the lessons and opportunity we have been given – not for life in general, and certainly not in business.
We live in a time in which it's become difficult to define what "normal" is or will look and feel like going forward. It certainly won't be based on today's standards, but it won't resemble yesterday either. In fact, the whole concept of "normal" is feeling outdated.
In this environment, being able to pivot and adapt is essential. We have no choice but to move forward, so plans need to be flexible, scalable and dynamic in ways that require creativity and agility. The days of going it alone are behind us. We need to reconnect with and learn from our networks and communities. New models and best practices emphasize the need for shared learning.
New Platforms
I came to Lumen eight months ago because I saw a company built on the kind of customer-centric culture that I thrive on. It might sound risky to make a major career change during a global pandemic, yet that environment is precisely what helped me see the opportunity Lumen represented.
Lumen has been guiding customers as they work through their own states of transition and transformation. The global scope of Lumen's business offers access to broad industry insights while the General Manager role connects me to my customers more directly than ever. Because of this, I can focus and invest in the unique needs of my enterprise customers headquartered here in the mid-Atlantic region.
While Lumen continues network expansion, our investment in edge cloud facilities adds new layers of flexibility for customers. Our capabilities mean we can reduce application latency and move security closer to where the network is accessed, whether that's by someone working from home or an Internet of Things (IoT) device pumping out data.
Lumen maintains an agnostic posture towards the solutions and technologies that our platform enables. We leverage the strength of our industry partnerships to bring the right technology to any customer challenge. Lumen is uniquely qualified and prepared to help customers quickly adapt no matter what curve ball is thrown. This evergreen mindset is why I was so excited to take on this new opportunity.
The Power of the Network
Working at Lumen means I have the right engine powering my customer's success. At the same time, I must prepare for the unanticipated by staying current on best practices and potential trends and surrounding myself with smart people. That's why I'm an active board member of InspireCIO – Capital Chapter, a peer leadership network of CIOs and technology leaders.
"Building meaningful relationships with other strong leaders is absolutely essential to gaining leadership advantage," said InspireCIO president Jonathan Frye. "CapitalCIO is a true community. When one member shares good news we all celebrate. Similarly, when a member faces a challenge, when the unexpected strikes, the membership rallies with support, best practices, connections, and vetted resources. Simply put, relationships matter."
Jonathan is right. It's not easy finding a group of peers to connect with, especially during the pandemic with in-person meetings non-existent. The weekly InspireCIO meetings provide an invaluable opportunity to connect with a group of peers to discuss the related challenges we all face. Sharing our experiences and solutions helps us stay aware of adjustments and how they might impact the future. As the group often says, "The answer is in the room."
The deeper your roots grow in your network, the more prepared you will be for the winds of change.
Closer to the edge
The flip side of "anything can happen" is "anything is possible." The sense of collaboration at Lumen and among the customer base is remarkable. We are no longer in a world where old tech can just be fixed with a Band-Aid solution. Even a forced change – like a pandemic – can be an opportunity for a good change.
I am excited to help drive transformation at an intimate level, with my teammates and customers. Lumen is bringing compute to the edge, and I want to bring my customer focus to my region.
Are you ready for what's next? Have you chosen the right team to keep you prepared for any outcome? Let's talk about what's possible.
Learn how the edge helps your team win in the Fourth Industrial Revolution.
This content is provided for informational purposes only and may require additional research and substantiation by the end user. In addition, the information is provided "as is" without any warranty or condition of any kind, either express or implied. Use of this information is at the end user's own risk. Lumen does not warrant that the information will meet the end user's requirements or that the implementation or usage of this information will result in the desired outcome of the end user. This document represents Lumen's products and offerings as of the date of issue. Services not available everywhere. Business customers only. Lumen may change or cancel products and services or substitute similar products and services at its sole discretion without notice. ©2021 Lumen Technologies. All Rights Reserved.
---
Trending Now