What Should Every CXO Be Focused on Right Now?
---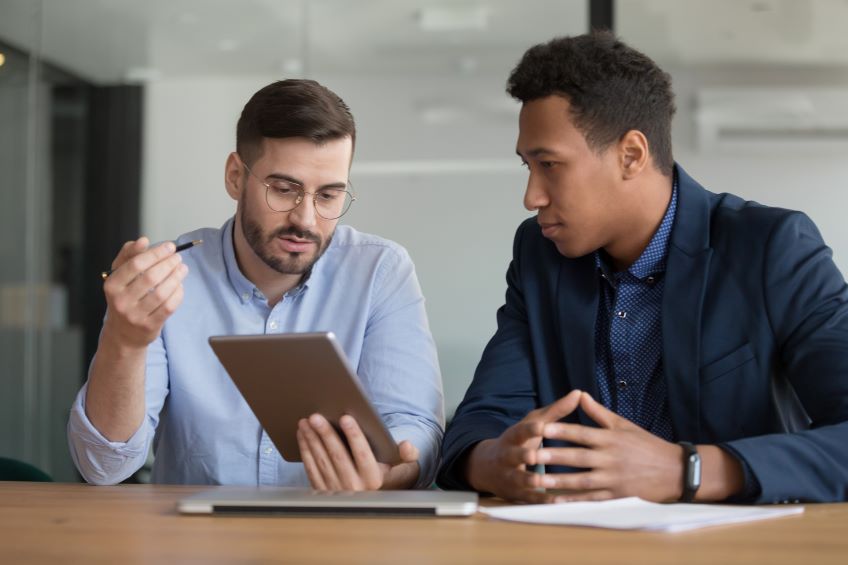 IT modernization and new applications are forcing enterprises to rethink and rearchitect the network in support of business growth objectives and their digital aspirations. While digital transformation holds tremendous promise, it introduces an equal share of accountability for organizations to understand what is possible, then challenge and disrupt the status quo – not just for themselves but for their solution providers, with the end game being to reimage the Customer Experience.
Enterprises are continuously striving to maximize ROI, while improving system performance, network efficiency and service availability. To make this possible, networks, especially those using the photonic layer, are evolving to become more intelligent and programmable, utilizing software-based control and automation that can be adjusted for different applications.  This shift provides operators with the ability to take advantage of flexible next-gen technologies without getting bogged down by increased operational complexity or manual process overload.
As this technology evolves and enables a seemingly endless array of applications in business, the expectations and requirements for C-Level leaders are changing. Some 80% of enterprises plan to shift to cloud-centric digital infrastructure twice as fast as they did pre-COVID. Their success is now predicated on rapidly leveraging new technologies to drive business growth, to protect revenue, to innovate and to deliver new products–all while keeping employees engaged and productive.
Unfortunately, current networks too often have disparate legacy systems and protocols, leaving them unable to rapidly scale or adapt. These networks were simply not designed to adjust to the growing and shifting demands of a digital and data-driven environment. Beyond the limitations of the technology, network life cycle management is cumbersome, with very little self-service built into the customer experience. Manual processes are often still required to set up, maintain, revise, and decommission services.
In response to aging infrastructure, many businesses are likely already adding or making plans to augment capacity. But increasing bandwidth is not enough, especially when legacy infrastructure can't support new capabilities. Adaptability is key. Businesses can't adapt unless they have capacity AND a network that can also manage a dynamic environment from a holistic perspective – that is, capacity, bandwidth, latency, and security.
Everyone knows technology is important, but leaders may not be entirely clear on what they should demand from network partners regarding the new technology-driven business paradigm. There are seven guarantees every CXO should be asking of their network and technology partners to ensure a best fit solution over the next 1-3 years.
Dedicated Capacity – Can you handle the requirements and combinations available for ultra-high bandwidth, super-low latency, and maintain a resilient, global geographic reach from our IT systems sitting in our strategic data centers to the very edge of our network?
Evolving Technology – Will our environment support an intelligent and programmable infrastructure with self-servicing capabilities? Will it support software-based control and automation, offering end-to-end service velocity and agility to keep pace with changing digital demands?
Secure and Private – The threat landscape is continually evolving. How can you ensure our network will reside as a private network that is secure and flexible enough to adapt to services we roll-out now and in the future, and that they will be secure and minimize risks?
Transparent – How does the network align with our other technologies? Does it offer protocol and application transparency, redundancy, reliability, and scalability?
Integrated – When we're looking at the bigger picture, how can our IT Transformation actually streamline costs—and reflect savings in our budgets? How does this affect Layer 2 and Layer 3 services? How does this tie into the overall solution today as well as tomorrow?
New Services – When we order or develop new services, can our network take these requests and EASILY translate them into network actions? What is the turnaround time? Who is taking the call? How do you prepare for new services on the horizon–can they be introduced in a streamlined fashion, or will they require a forklift upgrade?
YoY Improvements – How can we use advanced analytics to change our network game? We're looking for leaps in service through a new, unprecedented visibility into our network. We want to move faster and be nimbler than our competitors. We need to continually learn and improve, collect network performance data, and analyze it using machine learning and AI. This will provide the ability to predict potential network problems more accurately, and anticipate trends, turning mountains of data into actionable insights.
Why the Network Is More Important Than You Think
Businesses are in a transformative age where data is the currency, and the network is the engine that moves it.  Enterprises must be able to create unique business value on their network, this includes product innovation and rapid product iterations, improved client experience, enhanced security and risk mitigation, automation and more. According to IDC, nearly half (46%) of enterprise products and services will be digital or digitally delivered by 2022, which "will increase the business reliance on infrastructure to support much more than traditional business applications." 1
"We've found there are two approaches to network design: those that think of the network as a commodity and those that realize the network can be a strategic advantage and a strong differentiator," says Brodie Gage, VP of Product Line Management and Solutions at Ciena.  For the forward-thinking business leader as well as the IT champion, rethinking their approach is about empowering the enterprise to realize their digital potential through a new network paradigm, and service providers must answer the call with uncompromising infrastructure and service model capabilities.
These new networks built on technologies like wavelengths are also providing businesses with more power to build and connect their digital platforms in support of creating unparalleled end user control and experience. "It is clear that adaptive networks with the combination of software-defined and optical networking technologies can put businesses in command of their environment." says Paul Savill, SVP of Product Portfolio Strategy and Alliances at Lumen Technologies.
Enter digital and optical networks that are engineered to enable automation, orchestrate efficiencies in product development/launch and drive value to the business. With adaptive connectivity from core to the edge, unseen combinations of high bandwidth, low latency capabilities are now available with global geographies being achievable.  These new networks built on technologies like wavelengths are providing businesses with more power to build and connect their digital platforms in support of creating unparalleled end user control and experience.
Learn the must-haves for your network before pursuing new technology solutions.  Request an engineering briefing from your provider or Lumen Technologies regarding network options advisable to your specific business requirements.
1 IDC- "Future of Digital Infrastructure: Ever Faster Delivery of Reliable Digital Services and Experiences," September 2020, IDC #US46807920.
---
Trending Now
You may also like