Edge Computing Helps Modernize IT
Posted On November 17, 2020
---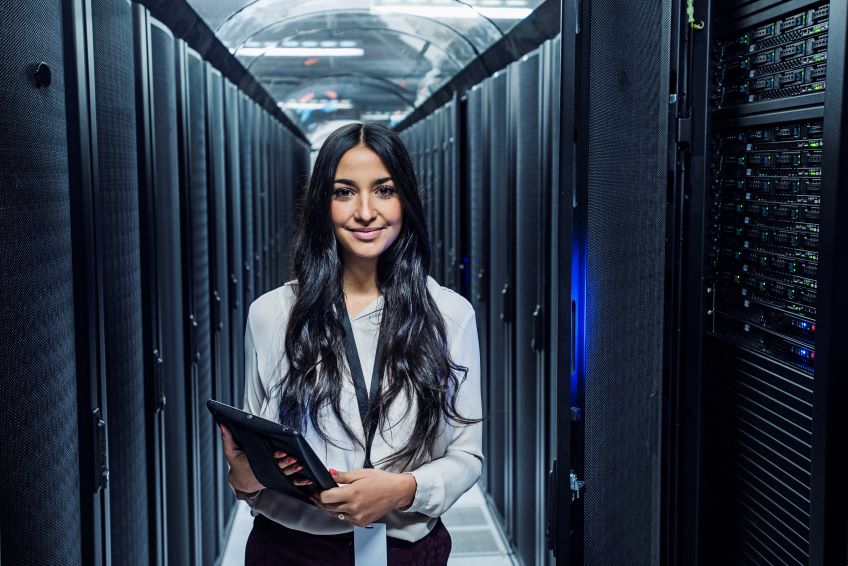 Applications help organizations derive value from technology. IT departments can drive application efficiency and value by bringing applications and workloads closer to digital interactions and by using adaptive networking, high-performance compute, automation, connected security, and storage with edge computing. By having the right execution venue and management tools to orchestrate and operate workloads closer to data and storage, IT can increase application performance and user experience, drive real-time interactions, and reduce risk. 
Boost Customer Satisfaction 
Organizations should consider edge computing to boost overall customer experience and satisfaction. Data can be distributed, processed, and consumed closer to users' locations, where latency issues really matter for applications and users. Edge can accelerate customer-facing application delivery and consumption, and lead to faster decision making.  
IT staff can provision, deploy, and manage application instances and workloads closer to digital interactions with edge computing. Hybrid cloud management tools and managed services increase visibility. A single pane–of–glass platform can improve governance, while saving time, money, and headaches. Combined with managed services, it can enable organizations to visualize by execution venue, workload, department, and business unit, looking at utilization, network performance, and cost trends to offer recommendations. The ability to do this in the hybrid world is critical, especially as companies move toward adoption of edge computing. 
Application developers across all industries are looking to quickly create and deploy rich web content. This requires an agile IT infrastructure for rapid innovation. Edge computing lets software developers deploy real-time applications and deliver more releases and updates. Developers benefit from flexible, open module architectures to design, configure and deploy custom web application workloads at the edge. Lumen® CDN Edge Compute, for example, provides tools to empower innovation by allowing developers to move changes into production quickly while minimizing risk. 
Reach Customers Faster
Edge computing helps organizations reach customers faster for better experiences and greater return on infrastructure investments. With it, organizations can use a global edge delivery footprint that allows for new web content and capabilities to be pushed to users quickly and easily, and that can scale to support mass audiences and high traffic events. It brings computation and data storage closer to the devices where it's being gathered, rather than relying on a central location that can be thousands of miles away. So data, especially real-time data, does not suffer latency issues that can affect an application's performance.  
Reduce Security and Compliance Risk
Better governance of IT resources (cloud, infrastructure, data storage, and staff time) requires a full view across infrastructure from cloud core to premises edge. Edge computing solutions can help IT departments achieve a substantial improvement in governance and reporting. Solutions such as workload orchestration tools and managed services reduce the need to continuously tap into heavily burdened internal resources, while improving visibility and application performance across locations. 
IT departments can reduce security and compliance risks with solutions built into the network, edge data centers proximate to data sources, and facilities designed by security experts. Connected security solutions manage risks to data, systems, applications, assets, and organizational policies. IT managers can limit or contain the impact of security events in a world where they have become a daily occurrence. DDoS mitigation services, premises firewall services, and wavelength encryption keep organizations safe. The Lumen network, for example, acts as a sensor, giving organizations the visibility and control needed to monitor, block and report attempts to break into the network at the edge.  
Organizations can modernize IT by using integrated platforms for edge computing combined with adaptive networking, storage, data center, cloud services, managed services, and connected security. Unlike traditional platforms which focus on a single layer of the hybrid IT stack, integrated platforms bring together technologies with automated capabilities that span application models, infrastructure providers, and network domains. By adopting edge computing as part of an integrated, hybrid environment, IT can increase application performance and user experiences, drive real-time interactions, and reduce risk. 
Want to learn more about 
Lumen 
Edge Computing Solutions?
This content is provided for informational purposes only and may require additional research and substantiation by the end user. In addition, the information is provided "as is" without any warranty or condition of any kind, either express or implied. Use of this information is at the end user's own risk. Lumen does not warrant that the information will meet the end user's requirements or that the implementation or usage of this information will result in the desired outcome of the end user. This document represents Lumen's products and offerings as of the date of issue. Services not available everywhere. Business customers only. Lumen may change or cancel products and services or substitute similar products and services at its sole discretion without notice. ©2020 Lumen Technologies. All Rights Reserved. 
---
Trending Now
You may also like