Edge Computing Transforms Businesses with Low Latency, Real-Time Data and Compute Provisioning
Posted On November 3, 2020
---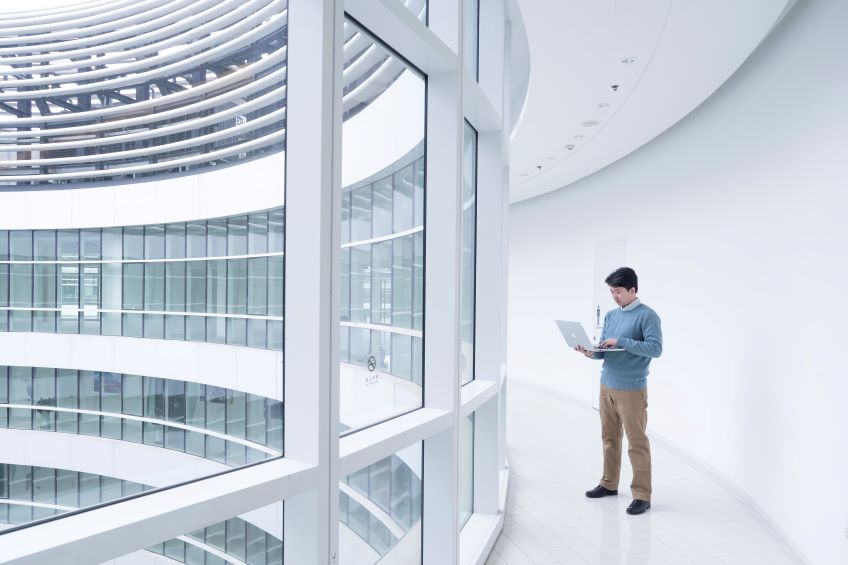 Increased connectivity and more data being generated by things and people are prompting organizations to find new ways to process and store data where it is acquired, analyzed, and acted on. Edge computing fills that need by placing workloads closer to digital interactions, allowing organizations to enhance experiences for their customers and harness growing data volumes for actionable insights.
The increasing demand for edge computing has resulted in solutions from many providers. These solutions, however, often focus on a single layer of the IT stack, rather than the integrated technologies needed for edge computing. Real edge computing value comes from the data and technologies that adapt to evolving needs.
Reduce latency – Edge computing can lower latency on a reliable network, bringing workloads and applications closer to digital interactions, which in turn can result in better experiences overall. Solutions such as dynamic connections and data center/colocation services accomplish this by connecting and migrating workloads as close as possible to data acquisition and analysis.
Scale networks easily – Dynamic network connections enable network provisioning from the customer premises or the cloud to edge locations, allowing businesses to deploy and manage workloads in an agile development model. Enterprises can connect their applications and workloads and scale their network up and down quickly, on-demand.
Provide real-time data provisioning – Edge services can connect to thousands of data centers and on-net locations to run distributed IT workloads close to the edge of the network. Data provisioning lets enterprises store valuable data that is created from remote digital interactions and not miss out on opportunities to improve products and services. Storage-as-a-service has the power to ingest data, reduce data, and make smart decisions about how and where to move data, and send simultaneous copies to multiple locations.
Increase application performance – Organizations can expect not only an uptick in application performance, but also better outcomes with the kind of infrastructure and operating models edge computing offers. Content delivery networks (CDN) allow companies to create highly responsive and more secure personalized web application experiences.  Lumen® CDN Edge Compute, for example, provides developers with a flexible, open module architecture to design, configure, and deploy custom web application workloads at the edge.
Lower the cost of infrastructure – Decreasing the amount of data that needs to be sent to a central location like the cloud, or reducing space, power, and environmental burden of traditional data center translates to lower cost for the IT organization. And, by using pay-as-you-go subscription models and adjustable managed services, organizations will enjoy lower governance and operations costs. Lumen offers great flexibility as well with custom statements of work that tailor application and infrastructure services for more complex needs. Lumen® Cloud Connect Dynamic Connections includes a self-service portal and APIs that give customers real-time control over their hybrid cloud environment using private networking services. To further enhance the customer experience, Lumen also offers a simple pay-as-you-go billing model with flexibility to add and remove services as needed, without term liability.
Reduce security and compliance risk – Control of workloads at the edge helps reduce data backhaul and maintain a strong security perimeter. Security solutions, such as botnet managers, Web application firewalls, API protection, DDoS mitigation, and rapid threat defense built into the network and edge datacenters provide continuous monitoring to mitigate security threats to organizations.
Reaching certain organizational goals can be accomplished through edge computing. Specifically, not only does it bring value to your products and services by improving user experiences, but also helps increase application performance, control operating costs, and mitigate security risks. In short, edge computing adapts to your needs and allows organizations to stay connected with key stakeholders while getting the most from their data and applications.
Learn more about Lumen Edge Computing Solutions.
This content is provided for informational purposes only and may require additional research and substantiation by the end user. In addition, the information is provided "as is" without any warranty or condition of any kind, either express or implied. Use of this information is at the end user's own risk. Lumen does not warrant that the information will meet the end user's requirements or that the implementation or usage of this information will result in the desired outcome of the end user. This document represents Lumen's products and offerings as of the date of issue. Services not available everywhere. Business customers only. Lumen may change or cancel products and services or substitute similar products and services at its sole discretion without notice. ©2020 Lumen Technologies. All Rights Reserved. 
---
Trending Now
You may also like