Improving the Banking Customer Experience through Edge Computing
---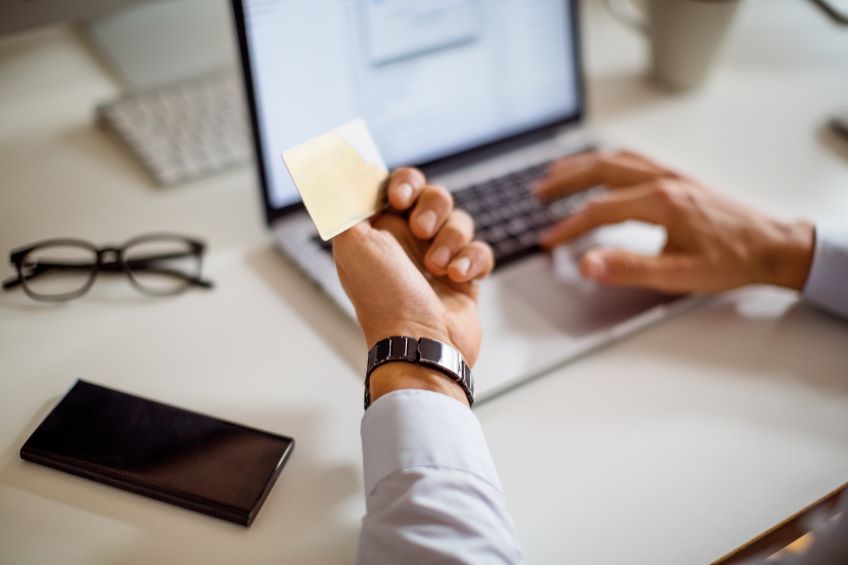 Like other industries that rely on positive customer experiences to grow and maintain their business, banking and financial service providers must be able to provide fast, reliable and personalized digital applications to meet the increasing demands of their users. With an already crowded marketplace being further disrupted by new-age banks that operate entirely online with no physical locations, traditional banking institutions have significant ground to make up if they want to remain relevant and continue to grow as younger generations enter the financial consumer market.
The Rise of Digital-Only Banking
It's no secret that younger consumers tend to favor digital interactions over face-to-face ones, a trend that's only been accelerated by the COVID-19 pandemic. And while digital-only banks are not going to overtake their more traditional counterparts anytime soon, their share of the market is growing; for example, Chime, the largest US neobank, is expected to grow its customer base from 7.4 million in 2019 to nearly 20 million by 2024.[1]
These neobanks have inherent advantages over their brick-and-mortar counterparts, the two biggest being lower costs and better customer experience capabilities. Because they're platform-based with modular components, they can add new capabilities and services quickly and easily without disrupting their UI. And without the significant overhead of brick-and-mortar locations and large employee payrolls, they operate much more efficiently; on average, customer acquisition costs are 90% lower, and their distribution and channel costs are 78% lower.[2]
To be fair, there are still several ways in which more traditional financial institutions like local banks and credit unions have the upper hand over their upstart competitors. Brand recognition and trust (a significant factor when people are choosing where to put their hard-earned money), as well as the ability to offer a human interaction in a physical branch when the situation calls for it, such as a personal financial consultation, are still significant deciding factors for consumers.
Yet even with the overall advantage over digital-only banks, the fact remains that 89% of US consumers surveyed said they use digital banking apps, including 70% that use them as the primary method of accessing their financial data.[3] That level of engagement shows that the true CX leaders in the financial services space will only succeed with an omnichannel approach that offers superior digital experiences while also maintaining the option of going to a branch location when preferable.
Closing the digital experience gap
As with any other digital interaction, the keys to providing an exceptional customer experience is through speed, reliability and customization. Of course, financial service providers also have significant security concerns that must always be addressed without detracting from that experience.
The platform-based applications offered by digital-only neobanks do provide them with an advantage, but not an insurmountable one. By deploying an edge computing solution on top of their existing content delivery strategy, banks and other financial service providers can adopt a modular approach similar to their digital-only counterparts, thus allowing them to add new capabilities and features while maintaining a seamless customer experience. Opening up new use cases through edge computing solutions can help banks achieve the ultimate omnichannel experience with web and mobile applications that provide customers with advanced functionality and personalization for the bulk of their interactions.
Let's dig into some of the financial service use cases that edge computing can help unlock:
Faster, More Reliable Experiences
One of the biggest advantages offered by edge computing stems from the fact that it allows businesses to store and process data closer to where their users are located, thus reducing the latency and response times of their applications because the data doesn't have to travel back and forth between cloud servers and datacenters before being delivered to the user device.
For financial service providers that rely on real-time data and must conduct transactions as quickly as possible (e.g. stock trading applications), every millisecond counts. The reduced latency offered by edge computing can make a big difference in their overall customer experience.
But improving the customer experience isn't just limited to faster application performance. Content freshness, dynamic content caching, and image optimization can help banks be more agile and ensure that their messaging is always relevant and up to date. Delivering promotional offers from the edge can help them more easily localize content to specific audiences, such as a promotion running in a specific area.
Improved Security & Data Compliance
As stated earlier, the ever-present threats faced by financial service providers makes finding a comprehensive security strategy an absolute must. However, we're again reminded that these security solutions must also work seamlessly with the underlying delivery infrastructure and cannot detract from the overall customer experience.
Edge computing solutions help solve this problem by enabling best-of-breed edge security solutions like web application firewalls (WAF), bot managers, and layer 7 DDoS mitigation on top of the Lumen CDN infrastructure.
In addition to solutions that are entirely dedicated to security, the mere act of storing and processing data at the edge also limits the opportunities for cyber attackers to steal their customers' data, further reducing the risk of a data breach.
Lower Costs, Increased Flexibility
In the face of the competition from digital-only competitors as discussed earlier, banks are seeking to lower the cost of delivering their applications to customers. An edge computing solution is able to help them reach this goal by reducing the amount of data that must be sent back and forth between datacenters and cloud storage providers, thus lowering transit and egress charges.
It also offers more modularity and flexibility than they can get with cloud providers. A modular approach means that banks can take an à la carte approach to their edge deployments, deciding for themselves which applications should be sending data back to the cloud or datacenter, and which can remain at the edge.
More Personalized Experiences
One of the most effective ways that a bank can differentiate itself – either digitally or in person – is by offering customers a uniquely personalized experience. Services such as virtual tellers, facial recognition technologies, or custom offers based upon a customer's financial data are more easily deployed with an edge computing solution because it moves application logic closer to the user, thereby simultaneously improving both performance and security.
Why Lumen for Edge Delivery
Lumen edge application delivery combines one of the largest and best-connected content delivery networks in the world with powerful edge computing solutions that give financial providers more control over their customer-facing applications than ever before. With points of presence strategically placed in over 90 major metropolitan areas in 40+ countries around the globe, interconnected with our IP backbone, Lumen can offer scalable, secure and flexible application delivery capabilities wherever users are located.
In addition to the underlying infrastructure and network capabilities, Lumen edge application delivery offers a modular approach to edge services with an application ecosystem that enables companies to choose from several best-of-breed providers for security, content acceleration, API caching, and more. In addition to this ecosystem of solutions, Lumen offers the opportunity to build directly onto our infrastructure to deploy open-source modules, proprietary software, or custom code.
This modular approach, combined with a managed service offering that matches an organization's digital operational capability with the appropriate level of support, ensures that our customers can have as much control over their edge application delivery strategy as needed, thereby enabling continuous improvements to the customer experience.
[1] https://www.businessinsider.com/future-of-banking-technology
[2] Capgemini World Retail Banking Report, 2020
[3] https://www.businessinsider.com/digital-banking
This content is provided for informational purposes only and may require additional research and substantiation by the end user. In addition, the information is provided "as is" without any warranty or condition of any kind, either express or implied. Use of this information is at the end user's own risk. Lumen does not warrant that the information will meet the end user's requirements or that the implementation or usage of this information will result in the desired outcome of the end user. This document represents Lumen's products and offerings as of the date of issue. Services not available everywhere. Business customers only. Lumen may change or cancel products and services or substitute similar products and services at its sole discretion without notice. ©2021 Lumen Technologies. All Rights Reserved.
---
Trending Now
You may also like