If It Breaks, Fix it Fast and Right
---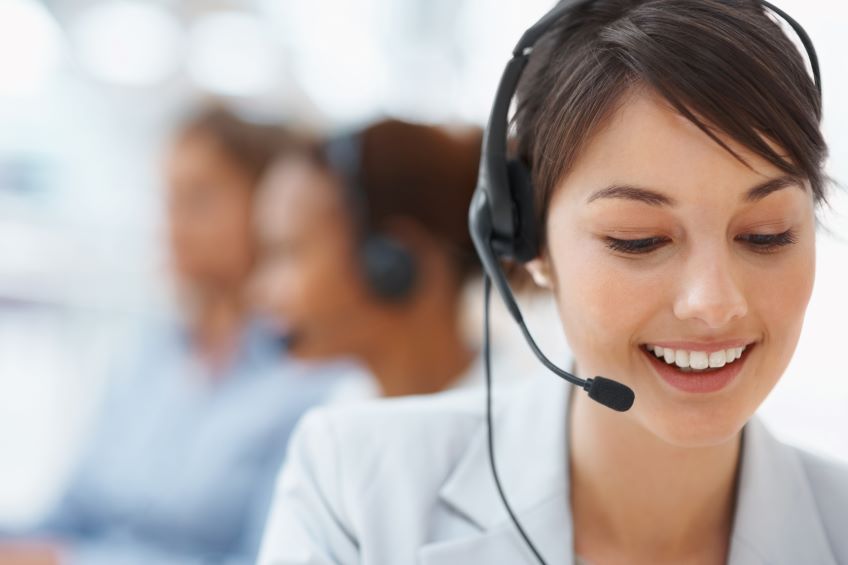 I continue my series that focuses on our three-part philosophy on how to care for customers – and even surprise and delight them – if things break. This philosophy guides how we support our customers and is at the heart of how Lumen delivers a different, refreshing, experience.
If It Breaks, Fix It Fast.
Our first pillar emphasized our number one goal of preventing an outage or impairment from ever occurring in the first place. In this blog, I focus on the second pillar: Fix it Fast, which is all about fixing it right, the first time. Don't Let it Break – The Best Repair Ticket You Have Is The One You Never Need To Open. In that blog I talked about our number one goal of preventing an outage or impairment from ever occurring in the first place. But then…bad things can happen to good companies.
Stand in the customer's shoes. Sit behind their desk. See through their eyes.
Customers rely on our services and trust Lumen to keep them operational. We know the services that we sell are critical to enable their business to function. In the event our customer's services are down or impaired (not operating the way they expect or at the level they expect), our goal is to restore services as fast as we can to mitigate any impacts they may experience.
Diagnose quickly using cutting edge tools and automation
At Lumen, we zero in on root causes and strive to fix them faster. It's about being ahead of potential issues by monitoring and managing the network to avoid outages while keeping our customers and their business connected. We use technology augmented by institutional knowledge to quickly assess and correct impairments.
At times, customers need Lumen to validate what we see. Lumen is working hard to give our customers direct access to advanced tools and automation to quickly diagnose and isolate an issue, whether it's on or off our network.
Customers can run their own diagnostic tests and, based on the results, determine if the issue is on our network or theirs and decide whether they need to create a ticket. In addition to being available via API, customers can also access this information via the Control Center portal. If our customers determine they need help from Lumen, then they can proceed with opening a repair ticket, and we are here to serve them.
LASER, a self-serve, troubleshooting and triage tool, makes it easier for our customers and technicians to quickly run real-time diagnostics to troubleshoot issues more quickly.
Specific to Wave services, Lumen provides a transparent, digitally enabled experience for our customers to help them work in a more seamless fashion. This work was also featured in a Fierce Telecom article with Ed Morche, president of Lumen's Strategic Enterprise and Government Markets.
Both customers and our team members have access to these tools that provide visibility and analytics on outages, over-utilization, circuit status and other performance stats. These tools also suggest Next Best Actions to our technicians and our customers to restore service.
Learn and Adapt: Technician, Heal Thyself
At Lumen, we pride ourselves on being a learning organization that thrives with a transformational mindset. Every week, we review select outages to understand what happened, why it happened and how can we remediate fully to further harden and improve the performance of the network and the workflows engaged to deliver restoration.
As a result, we regularly implement actions to harden the network. This includes process improvements using lean methodologies to drive a more efficient and effective response as well as workflow automation and orchestration to reduce the time to restore or, when available, self-heal the network. We deliver on the best outcome for our customers with continuous improvement through active learning and leveraging technology to drive a highly digital network management environment to deliver the Lumen Platform.
Take it personally
What also differentiates Lumen is that we take it personally. It's not just a ticket.
Our customers are real. The products and services they buy are real. When services are down, the impact to their business is also real. Lumen considers a ticket to be a challenge that we are here to solve as fast as we can.
The Fix it Fast and Right philosophy is another important part of how we serve our customers. Getting customers and their businesses reconnected fast is critical, but equally important is keeping them in the loop. In my next blog, I look forward to sharing what Lumen is doing to support the third part of our philosophy: Communicate.
Interested in additional content from Ron Pfaff?
This blog is provided for informational purposes only and may require additional research and substantiation by the end user. In addition, the information is provided "as is" without any warranty or condition of any kind, either express or implied. Use of this information is at the end user's own risk. Lumen does not warrant that the information will meet the end user's requirements or that the implementation or usage of this information will result in the desired outcome of the end user.  This document represents Lumen's products and offerings as of the date of issue. Services not available everywhere. Business customers only. Lumen may change or cancel products and services or substitute similar products and services at its sole discretion without notice. ©2021 Lumen Technologies. All Rights Reserved. 
---
Trending Now
You may also like